According to The Art Market | 2019, the annual global art market analysis by Art Basel and UBS, sales in the global art market reached a staggering $67.4 billion in 2018. The U.S. accounted for 44% of sales, making the nation the largest art market worldwide. With an estimated $16.5 billion, art fair sales account for 46% of dealer sales, which reached about $35.9 billion in total.
Because art fair sales boast a 6% rise year-on-year, it seems odd to question whether the art fair model still works. For small galleries already suffering from slow or no traffic at their locations, the only way to find an audience is to go where they are – the art fairs.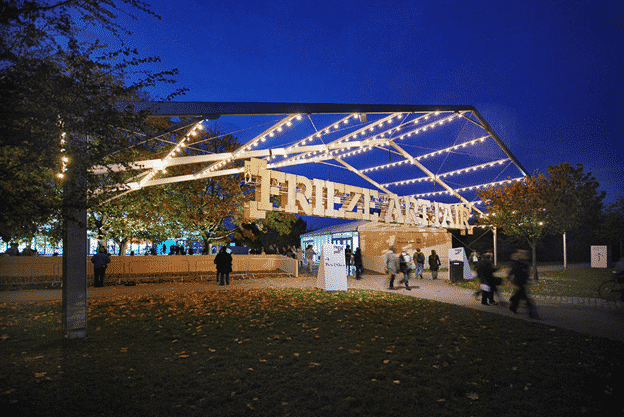 However, the art fair model only seems to work for larger, big-name galleries that can afford to compete in the high-end art fair environment. As the art fair giants, they push small galleries with modest booths into the background. Only the fanciest and most heavily funded businesses get the best booths, gain buyer attention, and make sufficient sales to earn back the costs of art fair attendance.
Booth fees are priced per square foot; big galleries have been known to have booths that span as much as over 1000 square feet. And unlike big galleries, small to mid-sized galleries simply don't have a prominent name to leverage connections with celebrities, social elite, distinguished art experts, and powerful influencers. Considering almost half of dealer and gallery sales are conducted at art fairs, small to medium-sized galleries find they have little choice but to participate. However, art fairs as they are today are forcing brick-and-mortar businesses in the red. The high costs of participation and the likelihood they will be dwarfed by mega galleries make attending upscale art fairs a high-risk gamble for smaller galleries.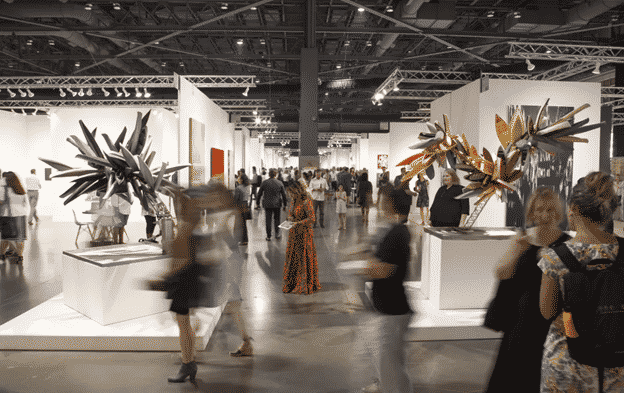 The costs of attending art fairs
Galleries can spend tens to hundreds of thousands of dollars just to attend renowned art fairs. The fees add up as the total costs involve more than just booth fees but also include the costs to ship the artwork to the fair. Galleries also must account for travel, lodging, and meal expenses for employees.
According to an article published on Artsy about what it costs for art galleries to attend Art Basel, a small gallery in the Statement sector could cost as much as $50,000, while a medium-sized gallery can expect to incur about $150,000 in expenses for a modest spot on the second floor. Therefore, galleries that can afford what it costs to secure the prime spots on the bottom floor of the art fair are guaranteed the most exposure and attention from buyers.
The current art fair model leaves smaller galleries struggling to survive, forcing some to stop attending art fairs altogether. However, foregoing art fair attendance is just as risky as going. Fewer and fewer buyers are willing to make an effort to visit galleries as art fairs give buyers all they need – a convenient place to view vast amounts of artwork while socializing with fellow art enthusiasts.
Taking progressive steps to fix the current art fair system
Because art fairs hold powerful positions, fair operators have the unique responsibility of addressing the gallery crisis and providing support.
Art Basel is one of the organizations realizing the impact of art fairs and the roles they played in the demise of small to medium galleries. In response, Art Basel has decided to implement a new system of progressive booth fees, which will give younger galleries with smaller booths reduced fees. The sliding-scale pricing model will be applied, beginning with Art Basel 2019.
"Given the current financial pressures faced by many galleries, especially smaller and midsized galleries, Art Basel believes that this model is more equitable, and will provide some relief to galleries participating in our fairs with smaller booths, while not overburdening those exhibitors that have larger stands."– New Pricing System at Art Basel in Basel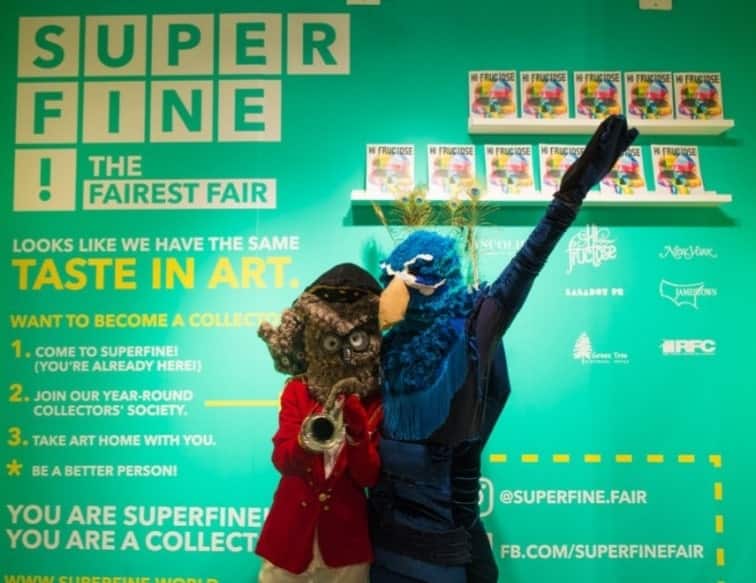 Challenging the current system by promoting inclusivity and community
More affordable art fair booth fees are a start. However, the founders of the Superfine! art fair are addressing the gallery crisis through nonconformity. Since 2015, Superfine! has put the community before anything when delivering the art fair experience. Described as "America's fastest growing + most widespread artist-driven art fair." Superfine! aims to deviate from conventional art fair politics by producing professional art fairs without the snobbery built on transparent pricing and accessible price points.
Sarah Cascone and Caroline Goldstein of Artnethave called Superfine! "The art-world antidote to 'the bloated, over-sized art fair model'."
In Berlin, gallery closures have forced gallerists and dealers to rethink and transform the way they do business. Some have re-opened their galleries or launched new spaces, but they are cautious not to move away from the old model that has proven to no longer work in today's art market landscape.
Dealer Philipp Haverkampf is an art-marketer with 16 years of experience who launched the Philipp Haverkampf Galerie in 2017. The gallery works by keeping studio spaces affordable for the artists it houses. Gallerist Robert Grunenberg takes a different approach with his West Berlin space. Instead of representing artists at his gallery, he collaborates with other established galleries that haven't had an audience in Germany yet.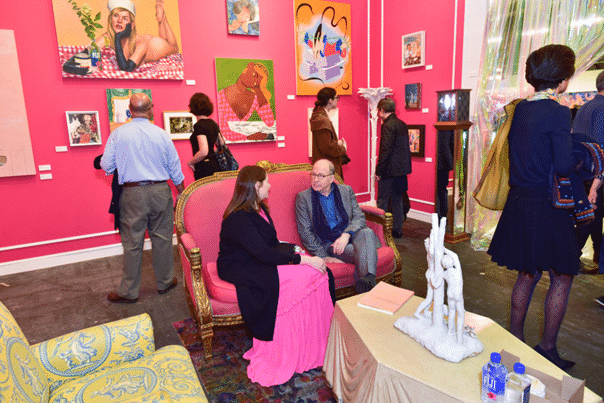 Does the art fairs model do more harm than good?
Should the current art fair model be used even if it's at the cost of dismantling the art world and limiting its variety?
American art critic and columnist for New York magazine, Jerry Saltz, shares his predictions for the eventual demise of the art fair model with Vulture, comparing art fairs to "great malls curated to lure people in without focusing on business." Saltz doesn't deny that art fairs are"the new hotspots" for art transactions, but should the shift from in-house gallery sales be ignored?
Art fairs bring in billions of dollars in sales each year, and the gap in the art world continues to widen threatening the existence of smaller galleries and stunting the growth and exposure of new talent.
Therefore, art fairs are neither all good nor all bad. However, most of them currently follow a flawed model that doesn't create an inclusive marketplace or shift to respond to the recent and depressing trend in gallery closures. Its centuries-old system needs to evolve as the art world's marketplace has.