With the rising costs of art production, particularly for the large scale sculpture and installation projects, artists and gallerists can now turn to specialized fine art financing firms to pay for the show and share a portion of proceeds.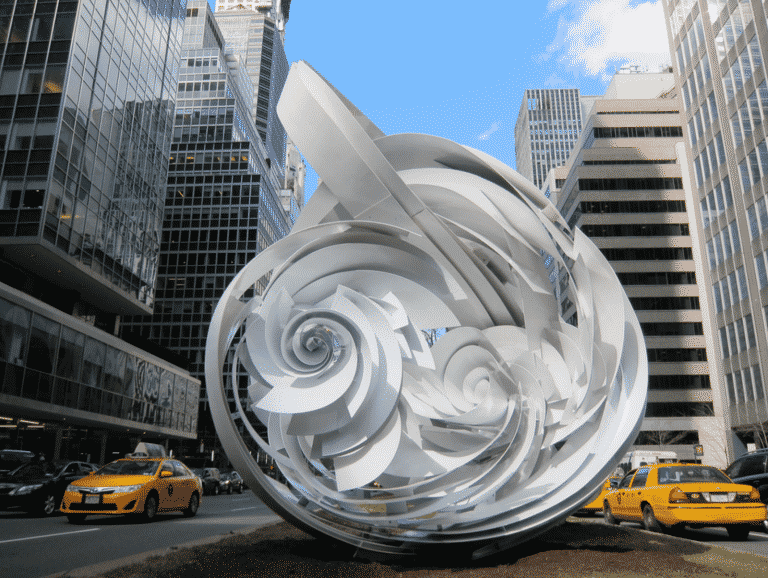 Fine Art Partnership: Project
Park Avenue Paper Chase
The Aycock NYC installation of 2014 brings attention to the financing trend in the art world where smaller groups invest in contemporary art to enjoy profits from rising prices. According to the European Fine Art Foundation, auctions of postwar and contemporary art reached $6.9 billion in 2014, up from $5.8 billion in the prior year.
The Park Avenue installation of Alice Aycock's massive metal sculpture received funding from Fine Art Partners, a Berlin based financial firm. "Park Avenue Paper Chase" was a four-month long installation that displayed Aycock's seven large scale sculpture works along the Park Avenue in New York City. It cost more than $1 million to produce, and it was up to Aycock's gallery, Galerie Thomas Schulte, to cover most of the bill and the base material donated by Alcoa, the world's biggest producer of aluminum.
The gallery turned to Berlin firm, Fine Art Partners, that provides financial services to the art world. The partnership was simple. They would pay for the show and in return, receive a portion of the proceeds.
This business concept has different approaches which may include buying a variety of the art at a discounted price before a show opens. Alternatively, they could commission the collection's creation and exhibit the work themselves. The return is a hunk of the profits from the sales.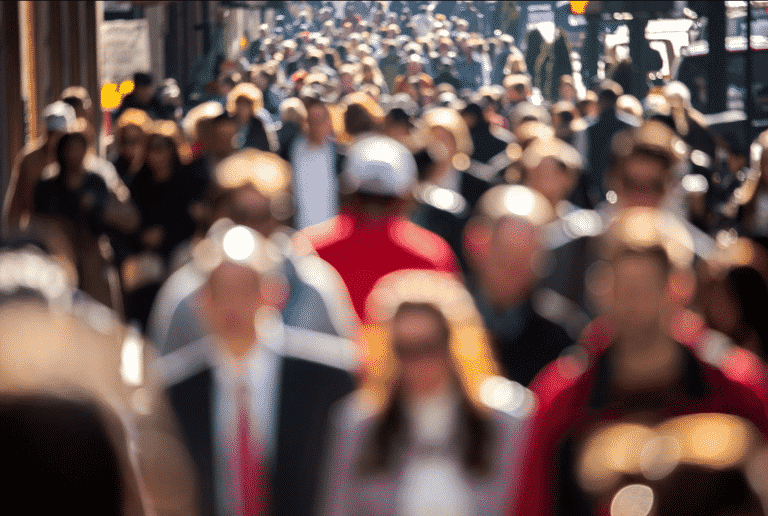 Online Financing Options and Crowdfunding Platform
So how does the artwork get financing? And how has it evolved over the years?
The good news is that the art world is a place where anyone who displays talent and potential can get funding in a variety of ways. Of course, collaborative partnerships between artist and private individual investors still exist. But its financial crowd-sourcing online that has been most embraced as a powerful and innovative new approach to arts financing. Tendr founder, Lex Deak says the crowdfunding platforms "provide a new source of funding but also allow supporters to engage more meaningfully with the projects and creative process."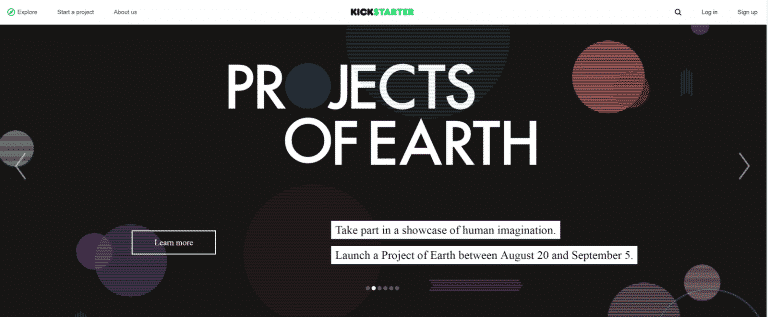 Brooklyn-based Kickstarter is a massive global community built around creativity and creative projects and has served as a channel for artists for awhile now, boasting that it raised $150 million in contributions in 2012 by soliciting donations. And since their launch in 2009, 13 million people have backed a project, $3.2 billion has been pledged, and 129,858 projects have been successfully funded.
The finance industry is also encouraging the art sector to work closely with lenders. Since 2008, Hitachi Capital Consumer Finance has supported the Own Art scheme which has helped more than 30,000 buyers purchase more than £25m worth of contemporary art and crafts.
Theresa Lindsay, head of marketing, Hitachi Capital UK plc, says, "The finance industry is more creative than people give it credit for and I would encourage the arts sector to work more closely with lenders to develop new ways for artists and buyers to access finance. In our experience, the more closely you work with the sector, the more rewarding it can be for both parties."