The concept of innate artistic talent is incredibly seductive. However, natural talent can be uncommonly rare. As Albert Einstein once famously put it, "genius is 1% talent and 99% percent hard work…" Also, Anders Ericsson, a Conradi Eminent Scholar and professor of psychology at Florida State University, said that "…we can explain what people observe and call 'talent' and account for it as the result of engaging in training activity. We don't know of any evidence, when you exclude body size and height, that there are really prerequisites that would make some less likely to succeed than other individuals who are willing to engage in the appropriate training."
This principle also applies to painters and artists of other various disciplines who have dedicated their time to the craft and training. That being said, painters need to develop and maintain their skills in top condition if they wish to, one day, make a name for themselves. Today's technological marvel, the internet and connectivity allows all of us to hone our skills and learn the tools of the trade with a whole other level of convenience and efficiency. Yet, with thousands of digital resources available on the web nowadays, choosing the ones that will have the most impact on your art career as a painter can be a challenge.
This article will help you in this regard by condensing a number of art websites, software tools, art tutorials, and other similar online resources for artists who wish to learn and improve.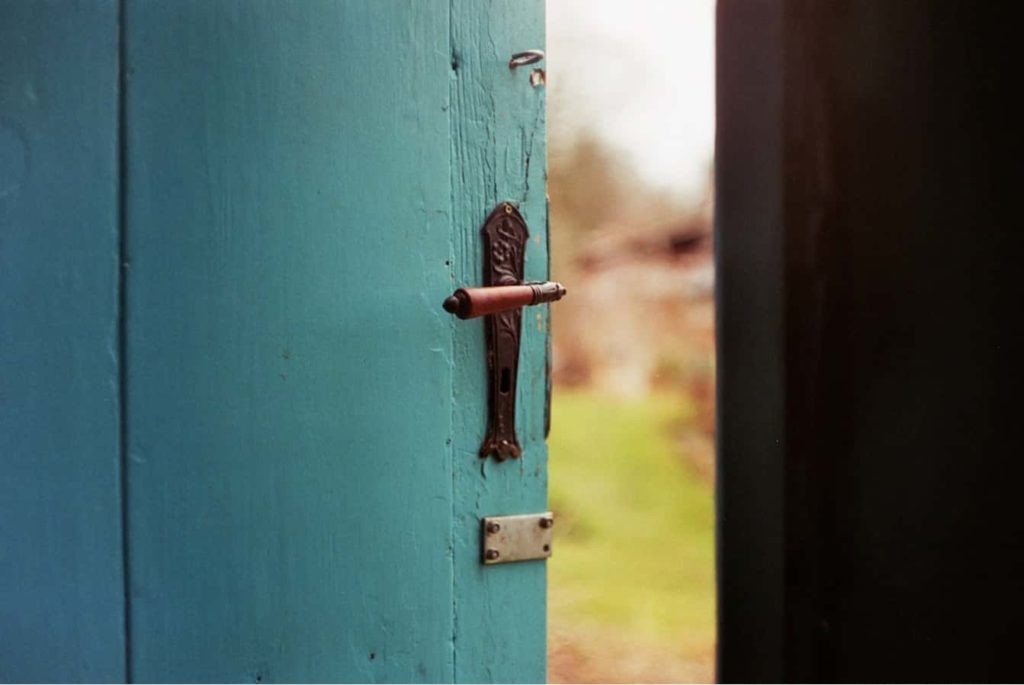 Where to Start as an Artist
Getting started as an artist requires more than just time, the right tools, and creative intentions. What most people don't realize is that being an artist is not so different from running other types of business. Artists, be they painters, sculptors, or others, still require some useful tools and helping aids, that may not be directly tied to their art-making. For instance, you may be interested in online tools and resources used for running an online art business, setting up a website, selling, or promoting your art.
Other artist resources include blogs. Several useful blog posts can give you tips and tricks on painting techniques, how to find your own art style, how to ship art, how to sell art online on platforms like Etsy, how to light your artwork, how to clean oil paintings, how to write an artist statement, or how to commission a painting.
There are plenty of artists happy to take on a mentorship role online by sharing their experience on selling art, useful arts resources, artists tips, business advice, art marketing tips, and even online learning sites on how to refine your art-making skills. In addition, you can also check out these free books on painting. Although these books are freely available online, some of the images may be copyrighted and may not be fully displayed. Regardless, you can read the text version to learn and enjoy a Lectures on Landscape by John Ruskin and Concerning the Spiritual in Art by Wassily Kandinsky
For Oil, Acrylic, and Watercolor Painters
Oil Painters of America is one of the best-known arts organizations focusing on representational art. Their website will offer a treasure trove of useful information, educational resources, gallery locator, and more. It's also a great place where to find some inspiration for your next oil painting. In terms of tutorials and techniques, Bill Martin's Guide to OilPainting is a great source for those just starting out with oils and landscape painting. BillMartin was a renowned American artist who was associated with the "Visionary Art" movement. He passed away in 2008leaving behind his step by step lessons and tutorials on oil painting techniques, including the famous "four exercises" that is a must-try for beginners.
My Painting Club by Richard Robinson, a New Zealand artist, provides a painting resource for numerous oil and acrylic techniques and tutorials in the form of free video lessons. You can find these under the "Free Stuff" section. However, for the more comprehensive details, you need to check out the workshops. Robinson truly provides a unique approach to teaching the secrets of painting. His successful art workshop also includes a painting challenge, a demonstration, as well as a critique of some of his students' past work.
The International Society of Acrylic Painters provides a vast collection of acrylic paintings, which is great if you ever need inspiration. For more tutorials and techniques on acrylic paintings, Will Kemp Art School provides a multitude of tips and tricks. This site also provides more than just acrylic tutorials, but these are the most common.
When it comes to watercolor painting websites for artists, there's probably none better than John Lovett. While there are several paid artist resources and tutorials on the website, you will also find a wide range of free resources for artists that offer step by step art tutorials and painting techniques. For even more watercolor painting tutorials, feel free to check out WatercolorPainting.com.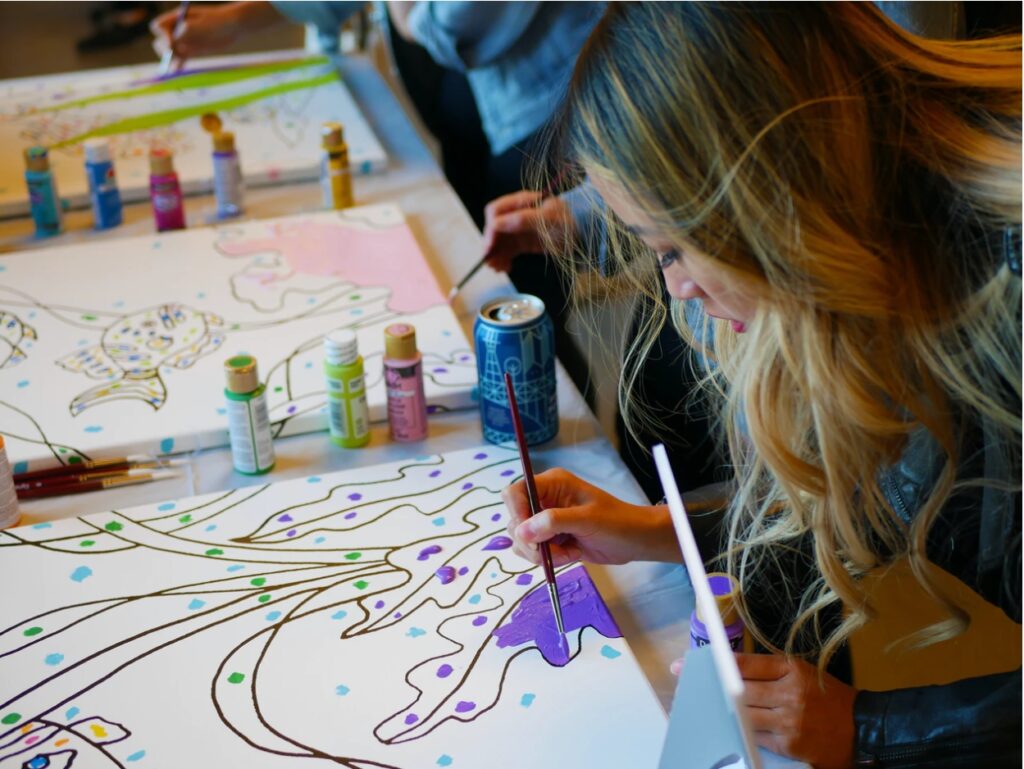 Free Resources Still Come at a Cost
While there are plenty of renowned artists throughout art history that have benefited from attending painting studio classes at big art institutions, this is not an opportunity that everyone has a chance to get. And even though this is something that a lot of artists dream about, it's not the only way to get closer to an art profession. For those of us that don't have the time or money to get a higher education, free online resources are still pretty close.
This type of non-traditional art education is becoming a reality for more and more people around the world, particularly in light of the recent social distancing and stay-at-home measures we experience during the global pandemic. In the end, art education is valuable, and getting it for a fraction of the price doesn't mean that it won't come at a certain cost.
In a traditional learning setting, such as a college and university, for instance, you would have a comprehensive coursework to follow. This may even include everything from basic drawing lessons to the business skills you will need to market and sell your art. Most of the necessary resources would already be put together, and you will be in an environment specifically designed for learning.
However, when you are at home, you will have to do most of these things yourself. By definition, this will imply a lot of perseverance, purposefulness, and determination. You will also need to strike a good balance between your personal life and your art, otherwise, run the risk of being burned out or prolonged procrastination. Finally, you will need to become at least somewhat knowledgeable about how to use technology and the internet effectively, if you aren't already.
It's for these reasons why we recommend you to find a friend ora group to learn with, who will paint with you or maybe visit the local museum or art gallery with you to regularly discuss techniques and processes. Finding a mentor to guide you in everything from techniques to the business of art is also beneficial whether you're just getting started or already have a relatively successful art career.
The more you are able to interact with others, especially those who know much more than you do, the easier it will be for you to master the craft of art-making. Also, don't be afraid to ask questions on topics you don't know or find difficult to understand. Be it experienced people around you or via virtual interactions through the internet, getting good answers will also spare you a lot of time and effort. Lastly, learn to be your own critic but also accept the fact that progression is a matter of time and course. And even though you won't get a college degree or certification by learning at home, you will still get what really matters – education and experience. Nobody has ever been born an expert painter at birth, but with time, exercise, and determination, many have succeeded in becoming one.