Carcass of Beef
Fish, Pepper, Onions
Hanging Turkey
These are just a few of the names Chaim Soutine's works of art. And if you're hearing them for the first time, you probably think Soutine is a master chef of sorts. However, Soutine was no culinary genius; he was, however, the Expressionist artist who would go on to make a name for himself for his visceral paintings of dead fish, bloody animal carcasses, and plucked fowl.
Born on January 13, 1893, in Smilavichy, a Jewish village in the Russian Empire, Soutine was the tenth of eleven children. He was born into a poor Orthodox Jewish family. And by twenty, he moved to Paris where he studied at the École des Beaux-Arts, developing his expressive brushwork technique.
Ironically, Soutine couldn't enjoy any of the meat he used as subjects of his paintings; not because they were rotting pieces of flesh already infested with flies, but because Soutine suffered from excruciatingly painful ulcers all his life, leaving him no choice but to consume mostly potatoes and bread. Perhaps his bizarre relationship with decaying carcasses is rooted in his inability to enjoy the satisfaction of consuming cooked fish and meats. Because he couldn't eat it, he preferred capturing them as they rotted away.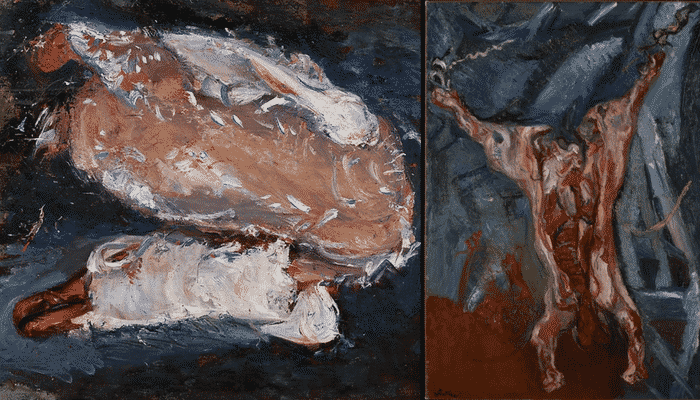 Soutine's Fascination with the Macabre Nature of Dead Meat
In Soutine's Plucked Goose 1933, you see a white-feathered goose whose neck has been so badly broken that it lays there lifeless with its neck angled in a grisly manner, grotesque yet almost at peace. In Carcass of Beef 1925, you see the animal carcass split open, exposing its ribs and its very soul. The insides are bright red signifying the freshness of the kill with its blood still draining out of its butchered body.
One would question what Soutine was obsessed with more – painting or dead animals, particularly raw meat. In the name of art, Soutine deliberately surrounded himself with dead rabbits, fish, plucked chickens, and ox carcasses that he allowed to rot and smell. It came to the point where neighbors complained of the putrid stench, leading the police to investigate. In fact, for his Carcass of Beef piece, he had his assistant fetch buckets of fresh blood to pour over the carcass repeatedly over the course of the days he worked.
"Once I saw the village butcher slice the neck of a bird and drain the blood out of it. I wanted to cry out, but his joyful expression caught the sound in my throat … This cry, I always feel it there. When, as I drew a crude portrait of my professor, I tried to rid myself of this cry, but in vain. When I painted the beef carcass it was still this cry that I wanted to liberate. I have still not succeeded." – Soutine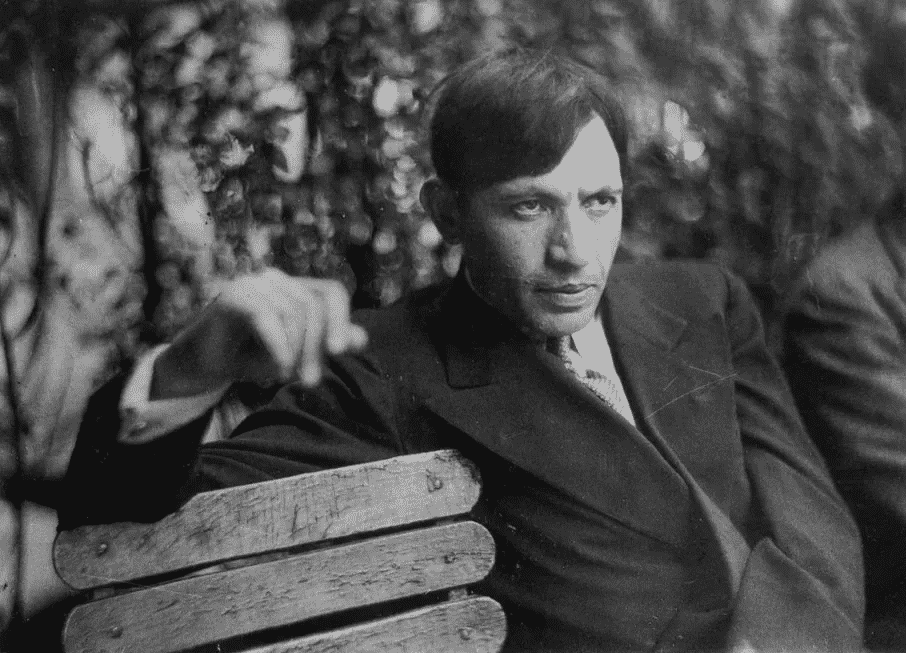 Soutine: The 20th-Century's Most Underrated Artist
Soutine enjoyed moderate success while he was alive, especially after American collector of modern painting, Dr. Albert C. Barnes, of Philadelphia, bought fifty-two of his paintings in 1923. However, his reputation truly soared after he died in 1943. At the age of 50, his perforated ulcers ultimately caught up with him, causing his death. In 2006, an oil painting from Soutine's iconic Le Bœuf Écorché series sold for a record £7.8 million. And in 2015, Le Bœuf circa 1923 achieved a record price of $28,165,000 at a Christie's curated auction. Today, Soutine's work continues to be presented in major exhibitions. The exhibition Chaim Soutine: Flesh can be viewed at the Jewish Museum in New York from May 4 – September 16, 2018.
Jewish Currents refers to Soutine as "the most underrated artists of the 20th century;" The Wall Street Journal calls his work "blood, brilliant still lifes." Because while Soutine's works of art may depict death and decay, he still captured the fragility of life.