Trust the CIA to always be enveloped in a shroud of secrecy to the extent that it was once believed that even its art collection was heavily guarded and highly confidential.
To be fair, the museum run by the CIA which is housed at its Langley headquarters and for obvious reasons, is not open to the public, limiting access to it to CIA employees, their families, and visitors that are strictly on agency business. As to be expected, visitors were unlikely to be allowed to take any photography.
However, the public, particularly those in the art sector started to request a list of the artworks from the CIA and unsurprisingly, were either ignored or denied. But in the CIA's defense, the contents of their art collection was not for public consumption nor did they have a responsibility to provide anyone with that information.
It's true, in the 1950s, the CIA was involved with Abstract Expressionism as they secretly promoted and quietly financed artists like Jackson Pollock, Willem De Kooning, and Robert Motherwell. And for the first time, photographs of the collection are finally accessible to the public. Until recently, the identities of many of their artworks remained unknown. All that the public knew for years was that the CIA had a cache of 29 abstract paintings donated by "controversial Republican art collector" Vincent Melzac leading the CIA to boast that they considered theirs among the most important collection of modern art owned by any U.S. government agency.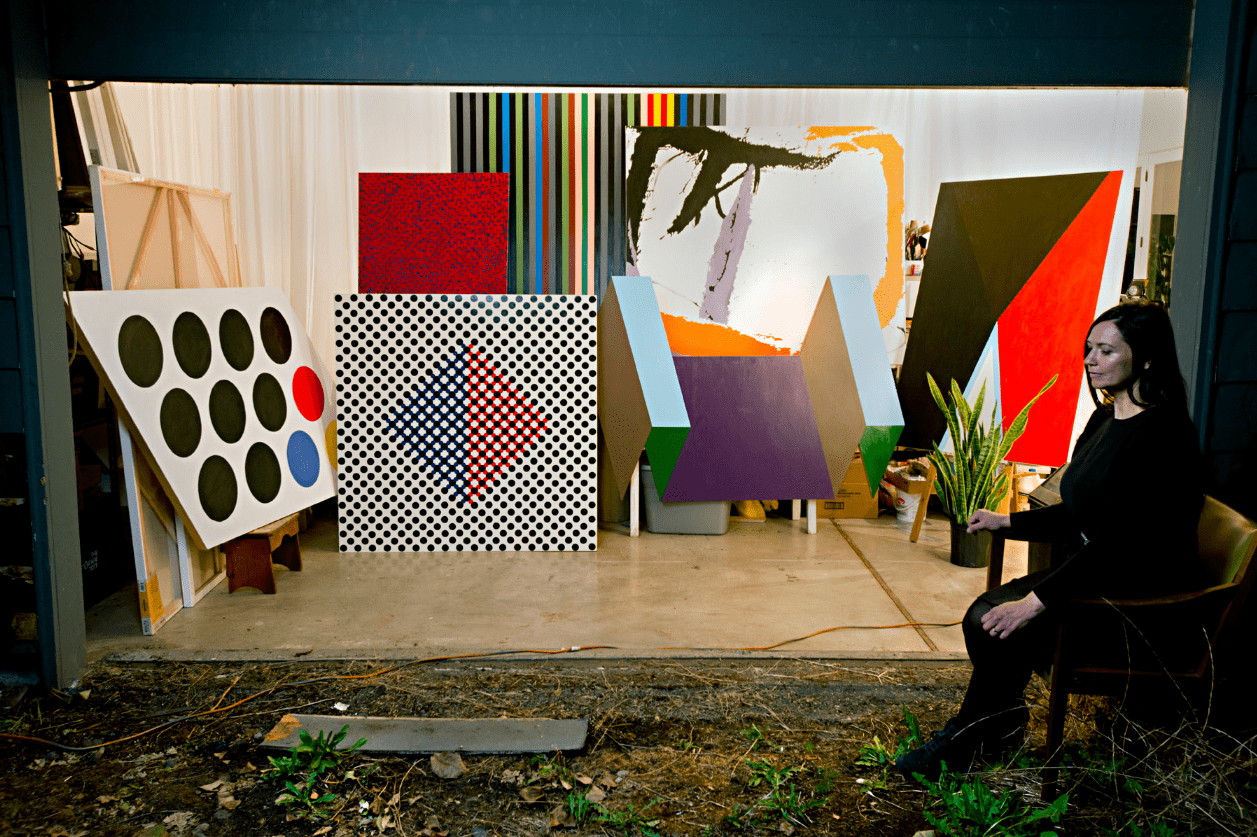 However, in October 2016, a writer for Hyperallergic, Carey Dunne, was finally allowed access to the collection; understandably, strictly supervised and under close watch. Her visit finally gave the public answers to the questions so many have been asking for decades.
And now for the first time, images and titles of the CIA's Melzac Collection are accessible online by the public. The Melzac collection consists of 11 paintings and it's been said that the CIA used the collection as a propaganda tool as a means to highlight the contrast between Soviet Social Realism and America's value for freedom. Ultimately, the program succeeded bringing forth the international acclaim of Abstract Expressionism with the traveling exhibition, "The New American Painting."
Here's a glimpse of the CIA Art Collection and its favorite artists:
Thomas Downing
The CIA collection features four of Thomas Downing's paintings which primarily feature seemingly carefully plotted dots arranged in muted color patterns. However, in his painting "Untitled", Downing has abandoned his usual format and painted the canvas in a single pure color.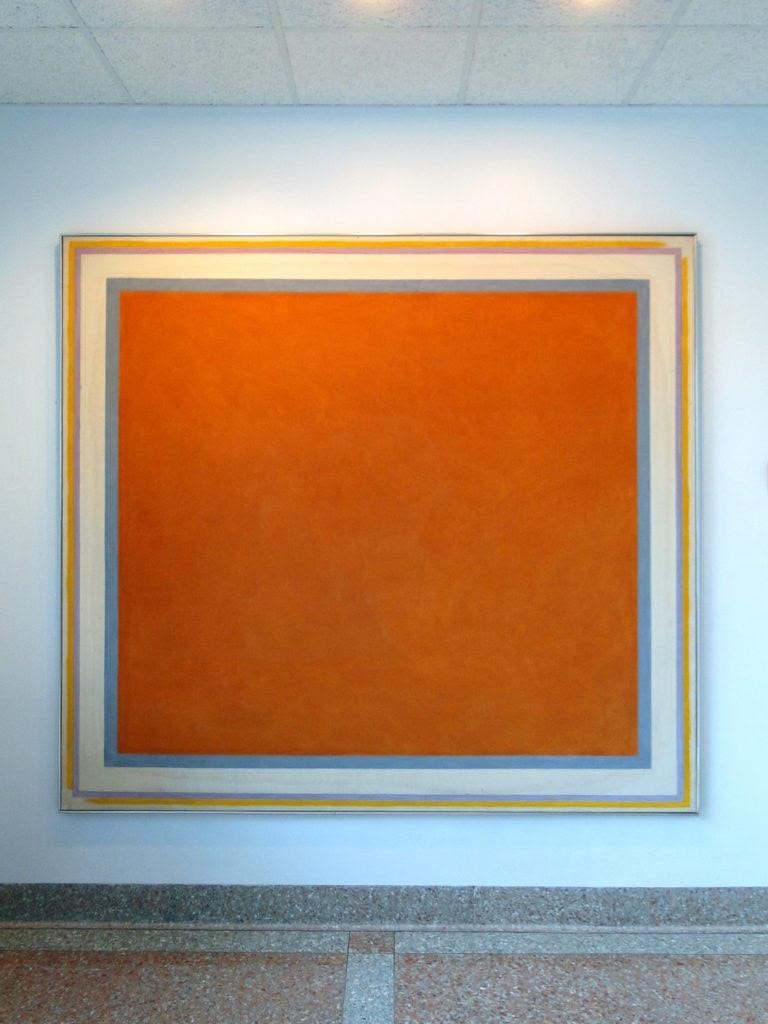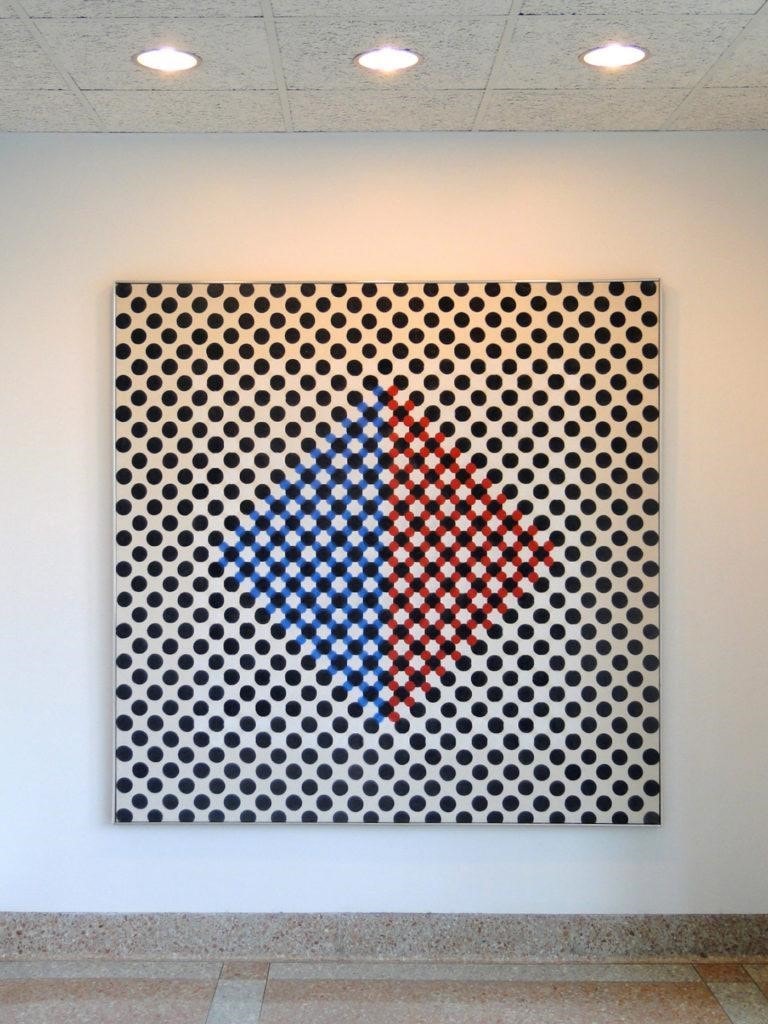 Gene Davis
Gene Davis's works have featured vertical strips in different colors creating a pattern that evokes a sense of rhythm. Often comparing himself to a jazz musician, Davis explained his process as "playing by eye."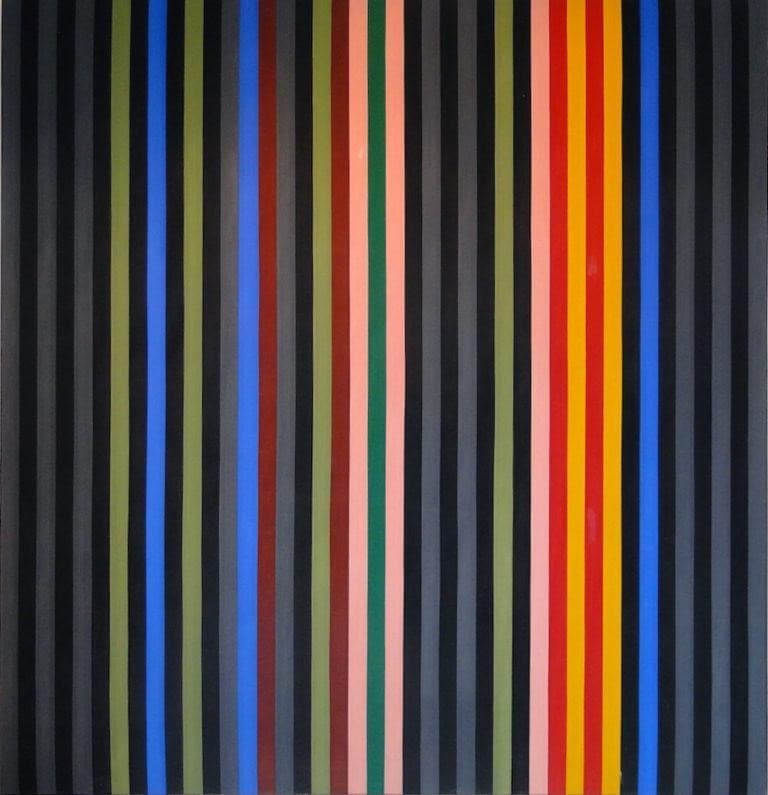 Alma Thomas
In 1972, Alma Thomas who was born in 1881, became the first African American woman to have a solo show at the Whitney Museum of American Art.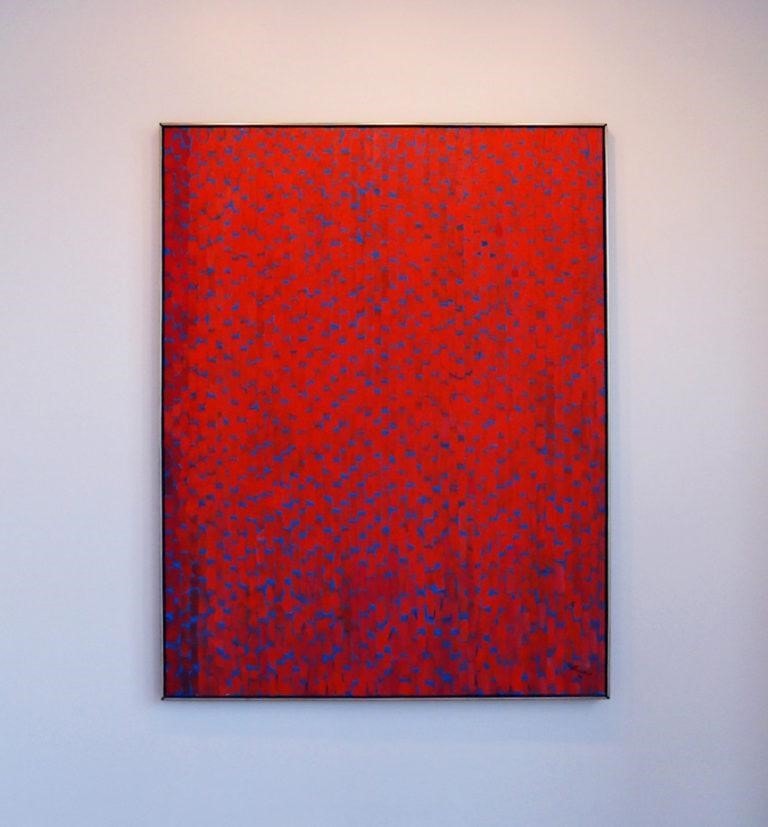 Robert Neuman
Robert Neuman's career spanned 60 years with a body of work that "defies traditional expectations of what an artist's canon should look like" and who put into use symbols in his works.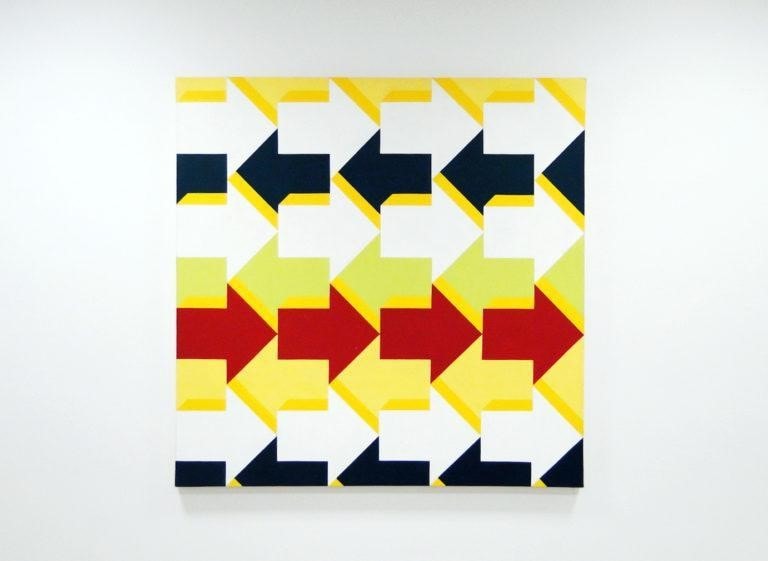 Howard Mehring
Howard Mehring shared a studio space with Thomas Downing in the 50s and their connection with Vincent Melzac highly influenced his work. At some point, it was hard to tell Mehring and Downing's work apart.
Does Howard Mehring's "Untitled" (1959) remind you of another painting that also hangs on the walls at the CIA headquarters?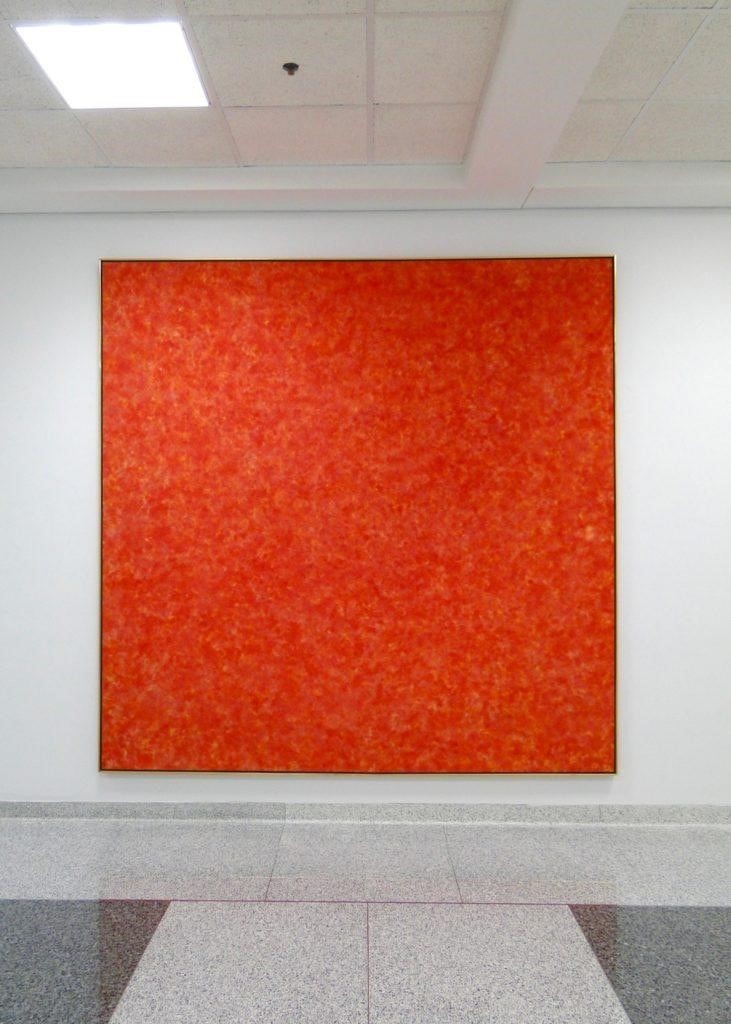 Norman Bluhm
Norman Bluhm was classified as an action painter. His work with gestural abstraction evolved throughout his career but retained certain elements like the use of color and line and brush strokes.