Sherman's Untitled Film Stills (1977–80) marked the turning point of Sherman's emergence in the art scene. Her Centerfold series would follow. And her 1981 Untitled #96 (in picture below) from that series would become one of her most notable works, which was auctioned for $3.89 million in 2011 – making it the most expensive photograph ever sold at the time. And her 1985 Untitled #153 was auctioned for $2.7 million, breaking its own record for 2010.
The subject of these photographs? Sherman, herself.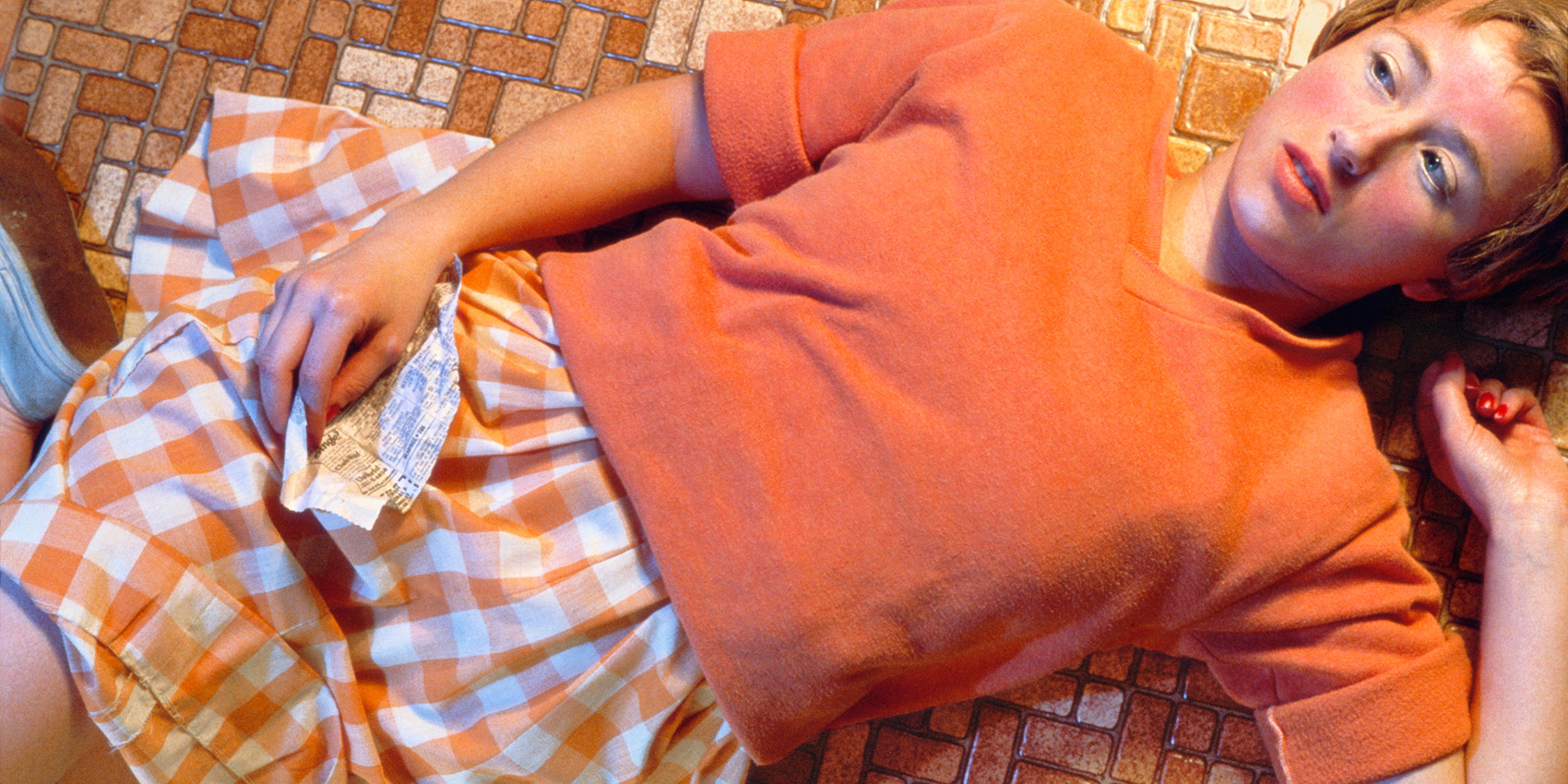 An Oracle to Foresee The Era of Self-obsession
Cindy Sherman, who is known for starring in her own photographs, would explain herself to The New York Times, "I use myself the way I would use a mannequin. They're not autobiographical. They're not fantasies of mine. I like to work completely alone, so instead of using models I use myself."
In a sense, Sherman pioneered the concept of the "selfie" decades before the term was even coined. Sherman's long history of self-portraits prove that. However, it's her most recent selfies that have been gaining attention.
At the age of 63, Sherman has taken to Instagram, the social media platform whose demographic is predominantly millennial, to showcase her latest body of work – dramatically staged and outrageously manipulated selfies.
Ironically, Sherman would explain to W that she actually hates the idea of selfies, saying she cringes at the thought of being referred to as the "queen of selfies."
Sherman shared her process with W magazine, dropping the names of the apps she uses to transform images of herself for her Instagram posts. YouCam Makeup, Perfect365, and Facetune are all major players in her Instagram technique, tools that she says have made her "more open to experimentation." And experiment, she has. These apps have allowed her to manipulate her images to grotesque proportions that are unsettling yet fascinating.
And with Sherman using Instagram to showcase what many to identify as her latest work, the question of whether the digital space is a worthy channel to display one's art has come up.
Digital Identity in Distorted Floatation
New York writer and curator, Jeffrey Grunthaner, would argue: "You can't really take a point of view on an image; there's no genuine scale to it. It's simply there, floating in digitality. There's a certain potential for dictating exactly how viewers look at an artwork that is quite appealing. As I see it, the difficulty in accepting the ascendancy of exhibiting online relates to the proscribed corporate identity most online venues have."
But did the game change when Sherman flipped the private to public switch on her Instagram account, inviting her audience into her process? By amassing over 154,000 Instagram followers (and counting) with each of her posts receiving thousands of likes and hundreds of comments, Sherman seems to have a fairly accurate scale to base the success of how well her latest artwork is being received by the public.
Could Sherman's plandids or "planned candids" as she refers to them in amusement change the landscape for how artwork are being exhibited? Can Instagram replace a traditional gallery space? And are Sherman's posts indeed her latest work?
Or maybe, Sherman's Instagram is simply this artist's new playground, a place that gives her a unique medium to have fun and poke fun at herself, her favorite subject.