Ever since childhood, you were most often described as creative or unique. Your favorite past-time has always been creating art, and your talent hasn't gone unnoticed by those around you. But now is the time to get the rest of the world to notice you. You have the talent, and you have the passion, but the question remains: how will you get through to your audience? At first, it may seem like a complicated process. Some will tell you it's all about patience and commitment; others will swear on luck and connections. While this alone may sound anxiety-inducing, there is no need to panic. If you're feeling overwhelmed or are unsure where to start, we recommend you always follow your dreams, passion, and the recommendations mentioned in this guide!
Where To Start
For most artists, it's hard to start up their careers, as many do not even know where to start. Many prominent artists began their careers by trying out different things, constantly experimenting until they learn what works best for them. Keeping that in mind, we can confidently say that the biggest mistake an artist can make is not to do anything at all. Not taking action will leave you in the same place you were once in, which will never change your current situation.
Keep in mind that you are the one who is in charge of your career. Set your own goals and work towards accomplishing them little by little. It would be best if you also thought about the future of your career and where you want it to go. What pops to mind first when you imagine your ideal audience? Would you like to see your work displayed in an art gallery or at an auction, online or offline? Would you sell or show your art at an art fair or a gallery?
Write everything down — all of those thoughts, plans, and goals. Everyone should do this when working on a project or towards a career, whether they are an artist or not.
People might tell you that you're wasting time, that you're absurd for shooting that high, that having a stable art career cannot be done. Some might laugh at you too — but do not listen to any of them. Stay focused; as long as you stay determined, you will prove them all wrong.
Embrace Your Values
With today's technology and tools, artists can reach an insane amount of people very quickly. However, then a question pops up — how do you make yourself stand out from the crowd? One way you can always differentiate yourself from others is by being consistent, true to yourself, and clearly communicating your values and messages.
Your messages should evoke feelings and challenge the intellect of viewers. You may even choose whether you want to sell your work for your own or different benefits, such as charities and other crowd-funded organizations.
Something people remember the best is a good story. Therefore you should try using storytelling to communicate your message to your audience. Storytelling can hold your audience's attention for a longer time, and people like to share a good story. Moreover, it will help you stand out from the crowd.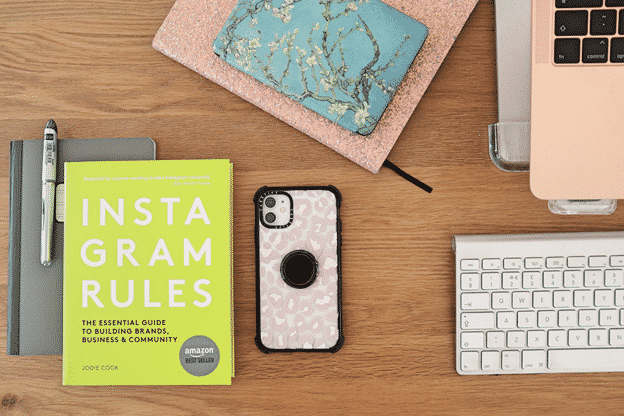 Tools At Your Disposal
Once you have a set of goals and a plan in action, you will need to pick a few tools to help you. They should aid you in reaching the right people. These tools can be both online and offline:
Online tools would include blogs, websites, online marketplaces, newsletters, social media, public opportunities, and many more.
Offline tools include art organizations, teaching, television, movies, art shows, art exhibitions, publishers, galleries, art fairs, and other devices that share their purpose with online tools, such as collaborations, public opportunities, and art communities. Additionally, those tools can include developing business cards, postcards, merchandise, flyers and posters, and many other print forms.
Websites and Promotion
You should have one set place where you can direct people to see your best works. Having a basic website, which is easy to put together, should be one place where you have total control over how people view your art.
You can easily showcase your work using a custom website. However, it would be best if you kept in mind that it can tempt you to show off all of the work you've done so far. Therefore, it's essential to be selective when you're choosing your art.
When there is too much content, your website can become cluttered. That will result in visitors and the audience being less likely to look through everything. This presents an issue since some of your best work may never get seen. The opposite is true, too — if you include an art piece that isn't exactly your best work, it can distract potential clients from the rest of your hard work and leave a negative lasting impression.
Pay attention when writing your 'about me' page since that is where you write your story. The story you tell will help you sell your art and allow potential clients to get to know the artist themselves a bit better.
Your Fellow Artists
There's plenty of artists out there who are in a similar position to yours. All of them are looking for various ways of promoting their work. Therefore, the best strategy to get free promotion is to contact other artists. Collaboration and contact with other artists can be as simple as sharing the artist's account, art, or highlighting the artist's work. This way, with them doing the same for you, you will both gain more attraction, maybe even reaching an international audience.
Everyone's taste in art is different. Therefore, this is an excellent way for you to cross-promote and not think about sending potential clients to a competitor.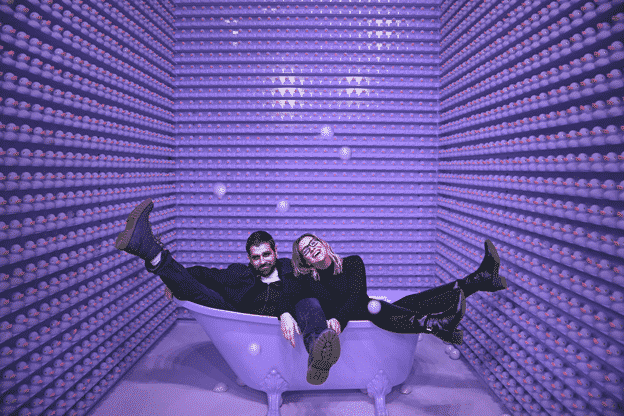 Artist Collaborations
Besides cross-promoting each other's work through sharing, stories, and highlights, you can also consider collaborating with another artist. Finding other artists to collaborate with is a great promotion strategy as more people will see your work.There are countless opportunities and possibilities, dozens of ways you can collaborate with other artists. One example would be finding a band that needs artwork for their next album. Additionally, finding artists who work in the same medium as you is also an excellent place to start.
Along with that, you can also do collaborations like 'art trades' where you would draw something the other artist needs or wants, and they do the same for you in return — or maybe making a collage-like art piece, where you combine the two different art pieces into one.
Exhibitions, Fairs, and Conventions
During conventions, fairs, and other industry events, you'll be able to meet plenty of other professional artists and art lovers, as well as industry professionals such as agents, representatives of artist organizations, and gallery owners. Therefore, to make contact with industry insiders, it is vital to participate in their art events as much as possible.
This way, you'll be up-to-date on which art galleries are looking for submissions, new opportunities, and other events you might attend in the future. Along with that, a gallery owner can help you out with marketing. This help can either be sharing your art show across their social feeds, as well as suggesting some popular artists you could collaborate with.
For this reason, it is crucial to always bring your business cards with you, handing them out to everyone you meet. This may sound insignificant compared to everything we have covered so far, but a well-designed card that can attract attention from people will help with your promotion.
Online Galleries and Markets
Plenty of artists find online marketplaces, galleries, and print-on-demand websites to sell their artwork. However, with so many artists using these platforms, you will need to ensure that your work is also visible.
These print-on-demand websites take care of the printing, production, and shipping of goods with your art on them. Although there's no guarantee that there will be any sales. Moreover, many print-on-demand websites are taking a big part of the profit, and you are earning only the profit from the artwork itself.
However, there are places such as ARTDEX, an online art community made for artists, collectors, curators, and all types of art enthusiasts, where you can create collections of your artwork, share it with like-minded people, and even find potential buyers!