"Always remember, a brand is the most valuable piece of real estate in the world; a corner of someone's mind." – John Hegarty
Sometimes, it is hard for aspiring artists to get the much-desired publicity and broader recognition they want, despite the fantastic artwork they create. You should bear in mind that everything revolves around first impressions in this fast-paced world or, to be more exact, around the image you present to the audience. Therefore, you have to build a powerful personal brand to get your artwork into the spotlight and incite the curiosity of a broader audience.
Building a personal brand image is a complex undertaking that involves many different aspects. For this reason, we compiled a guide to lead you through the essential steps in the process of branding yourself as an artist. The result of this process should be a powerful,easily-recognizable brand that will jump-start your art career and boost your art business.
Branding Oneself As An Artist
Creating an artist identity is not an easy task. You'll have to dig deep into your artistic personality and find a streak or an experience that sets you apart from others. In the world of marketing, this feature is referred to as your "value proposition," and it is one of the essential elements of personal branding.
Pablo Picasso understood the importance of creating a strong artistic (and colorful) image to intrigue his audience and add publicity to his outstanding art. Don't be afraid to state your opinions or perceptions of the world and share your values, no matter how provocative and unconventional they may seem. Wrap your artistic persona into veils of controversy or mystery to provoke a public reaction.
This unique artistic persona, combined with your recognizable creative style, is what makes a strong artist identity that will bring the desired reputation and publicity and increase the commercial value of your art. Here are branding tips for artists who want to build an identity that is impactful and stays true to their vision.
Make A Brand Statement That Best Describes You
Once you have created a distinct artist identity, you will need to create a unique branding statement that will efficiently present your art. Every true artist knows that words don't come easily when describing their works of art, their complexity, style, and the unique messages they convey. However, if you want to market yourself as an artist, you will have to express the essence of your work. Go back to the first step and remind yourself what your inner voice and style are and how you want to present yourself to the public.
For example, if you are a landscape painter concerned with environmental issues, your brand statement may sound like this:
"Eco-friendly landscape artist. Fight for the planet with vivid colors."
This is all you need to introduce your artist brand efficiently. In the bustling world of the art business, an effective branding statement will sell your art faster than any elaborate description of your creative process or your beliefs.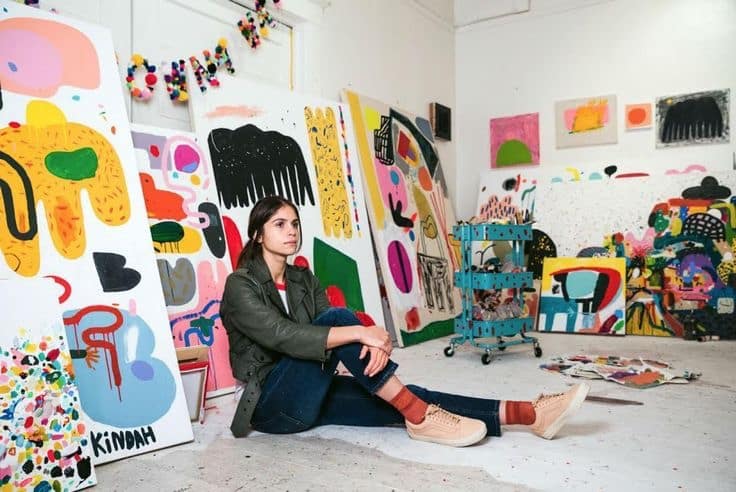 Present Your Brand As A Whole Package
Creating your brand guidelines is a crucial step in your brand development that will result in a strong brand that stands out on the art scene. Once you have made a compelling brand statement, you need to make sure that everything you present as your art brand falls in line with your core values and communicates your genuine message to your fans as well as the target audience.
When you are setting your brand guidelines, all the elements, like the brand name and logo, color palette, and tone of voice, should stay consistent with the original voice and style your artwork conveys. Also, you should do this in a way that is highly-relatable to your target audience.
All you have to do now is to incorporate these brand elements into every channel you use for promotion, such as your website, social media profiles, and business cards, so potential customers can recognize your brand at first glance.
Get On The Art Scene
Now that you have turned your artistic identity into a well-packaged art brand, you can start promoting your art business and work on art marketing. Networking is one of the essential steps you need to take to spread the word about your art. Start by participating in various projects in your artistic community, like art fairs or charity events. This kind of engagement will draw much-needed attention to your artwork.
Be proactive! Visit art shows, contact art dealers and curators, and start handing out those well-crafted business cards. Don't be afraid to ask established artists from your community for help. Their vast personal experience and connections in the art world may be an invaluable asset that will enhance the presence of your art brand in this highly competitive contemporary art scene.
This whole process may seem overwhelming at first, but if you want your art business to flourish, you have to work hard and find people who relate to your brand and are willing to endorse it.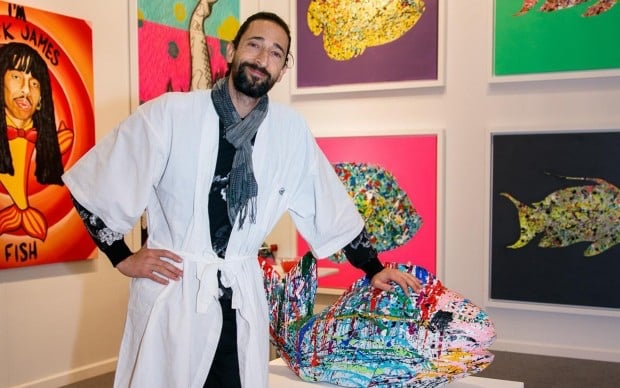 Make The Best Use Of Social Networks
Social networks have become one of the most prominent broadcasting and marketing outlets, and they are some of the best ways to define your brand in the artistic community. Social media allows you to reach out to a global audience quickly. You're most likely already on social media and sharing your work through your personal account. However, if you're serious about branding yourself as an artist, you should create a profile dedicated to your art. Many artists today are turning more towards social media profiles to showcase and promote their portfolio, rather than launching artist websites, which can be costly to build and maintain. And it's for all types of artists, not just those hoping to keep up with pop culture.
Bear in mind that you are promoting the art brand and choosing a social media network that focuses on visual identity. Promoting a brand via social networks is a demanding and time-consuming job. Artists should see these profiles as art galleries that showcase their magnificent pieces of work to global audiences, and they need to make sure that they always have something new to present to their followers.
Interaction with social media audiences also plays an important role in making a successful art brand. Every follower counts, and the artist should always be easily accessible for a comment or an answer because this shows that they care about people who respect their work. By reaching out to your audience, you are building an army of faithful followers for your art brand.
All these tips can be applied to the artists website, where everything should be consistent with their art brand. Successful brands' websites are recognized solely by the logo and their dominant colors, so make sure this is the case with your website too.
Your website should always be up-to-date and contain relevant information about your work. Offer your audience weekly updates about you and your work, either in the form of blog posts or by sending newsletters to their inboxes.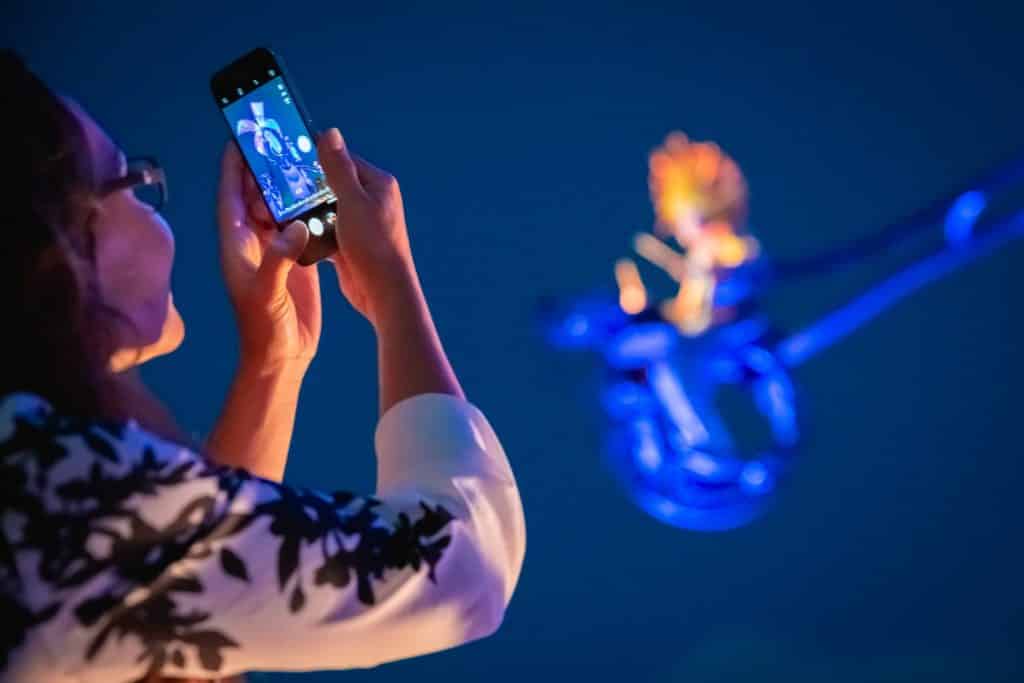 Don't Be Afraid To Reinvent Yourself
This tip may sound contradictory after insisting on staying true to your image and your message and always being consistent with your core values. However, it is not.
No matter how powerful and successful your personal brand may be, you will feel an urge to change every now and then. And this is a process of growing and maturing as an artist, and it doesn't mean that you will betray the main principles of your art and your creative expression by going through this change.
When your art becomes repetitive, or if you are going through a severe period of creative block, it may be a perfect time for reinventing your artistic persona. This is something that popular culture superstars do from time to time, and it works.
Let's take LadyGaga, for example. This renowned musical artist came a long way from being a rebel that broke the music industry's rules with her provocative performances and outlandish personal style to being a well-put-together, Oscar-winning artist with a mature artistic expression. And she stayed true to her original story all the way, choosing to only release music that aligned with her authentic identity and artistic brand.
Conclusion
As you can see, building your personal brand is a demanding process that requires your full attention. The hardest part is defining an artist's identity well enough to build a powerful personal brand. Once you find out how you want to present yourself and share your original perspective with the world, everything will go much easier. Join your forces with an experienced branding expert and turn your art into a profitable personal artistic brand.