If you're an artist, or spend a lot of time among artists and art, you've probably encountered someone who, when looking at a piece of art they deem simplistic, dismiss it by saying, "I could do that." PBS' Digital Series The Art Assignment tackled that phrase recently in a segment called—you guessed it—"I Could Do That."
The Art Assignment is a weekly video series hosted by curator Sarah Urist Green and her husband, author John Green. They travel around the country to meet artists and solicit assignments from them. Viewers are encouraged to complete the assignments and then share them on Instagram, Tumblr or Twitter with #theartassignment. So cool!
The Art Assignment is all about creating and sharing art, something that ARTDEX founder Jenny Park Adam is passionate about. "Art is one of the most significant cultural assets in our society," she says. "By sharing art work, you can create a unique and influential position for yourself in the world."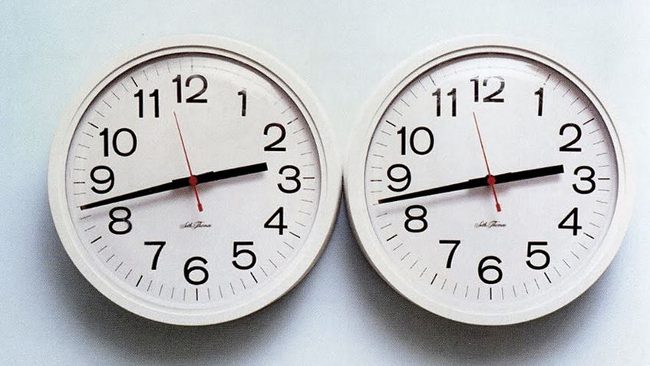 In response to "I could do that," Green poses a follow-up question: Could you really do that?
The answer is, probably not. Here's why:
Looks Can Be Deceiving
A work of art can look simple, but that's often deliberate. To prove her point, Green cites Piet Mondrian's smooth lines and consistent application of color and Cy Twombly's line work and restrained use of color. They may look like they were easy to create, but actually required a ton of skill.
Context is Important
Everything you need to know about a piece of art isn't always on the canvas, or even on the label next to it. Green mentions Felix Gonzalez-Torres' "Untitled" (Perfect Lovers) as an example of this. It may just look like two synchronized clocks on a wall, but if you consider the context—that Gonzales-Torres was openly gay and made the work after his partner was diagnosed with AIDS—it has deep meaning.
Instead of "I Could Do That"
Green implores viewers to, instead of saying, "I could do that," to consider why the artist was, in her words, "so driven to make the thing that they not only thought of the idea, but then completed it and found an audience for it." And then consider why you didn't do that.
You can watch the whole segment here:

Not all art is created equal, of course. But the drive to create art—to share it with a community and have your voice heard via your preferred medium—is universal.
ARTDEX is a global art community. To share your art with the world, join ARTDEX, an art portfolio website and art app for iPhone.