Ever since the end of the 19th century, "Biennale" stands for a large international art exhibition held every two years. It showcases works of contemporary art that can't be found anywhere in museums or underground, secretive art displays, or collections. The ancestor of all biennales is the one held in Venice, every second year since 1895. Initially located in Giardini, Venice public park, these days it features thirty permanent national pavilions and many smaller temporary showrooms and art installations throughout the ancient city of Renaissance and Gothic palaces between canals and lagoons. In the early years, it was known for predominantly hosting European artists, while it later transformed into the world's biggest and most important art exhibition.
Art Biennale in 20th Century
Throughout the 20th century, other countries (and inspired by the original Venice manifestation) started organizing biennials, triennials, and quadrennials – depending on how often they're held. Some of the most recognized are: in Sao Paulo (Bienal de São Paulo) Brazil, roving European cities (Manifesta); New York City (Whitney Biennial), Gwangju (Gwangju Biennale) Korea, and Kassel (Documenta for every five years), Germany. With time, the importance of biennale for contemporary art grew bigger, since it helped shift focus from all the stock art plateaus and give a chance to places other than what we were accustomed to. Art Biennale became one of the favorite ways (if not the favorite event) of discovering new artists and discussing new ideas. The event (or festival, if we may call it that) also became necessary for the government agencies and philanthropic supporters, since it managed to bring host cities at the cultural focal point. Finally, more and more urban centers recognized the benefits of organizing a biennale of their own, hoping to put their region on the map, broaden the market and attract tourists.
In the context of modern artistic understanding, biennale is a vast, weeks-long spectacle concentrated around contemporary art, where art is more of a metaphor for innovation and cultural prowess. Yet, believed that there are around 320 biennales in the world today, with the impression that not all of them can offer the same quality, poses a fundamental question; if there are too many of these almost poor-quality events, could the proliferation of art biennales be not so positive thing for the arts, after all?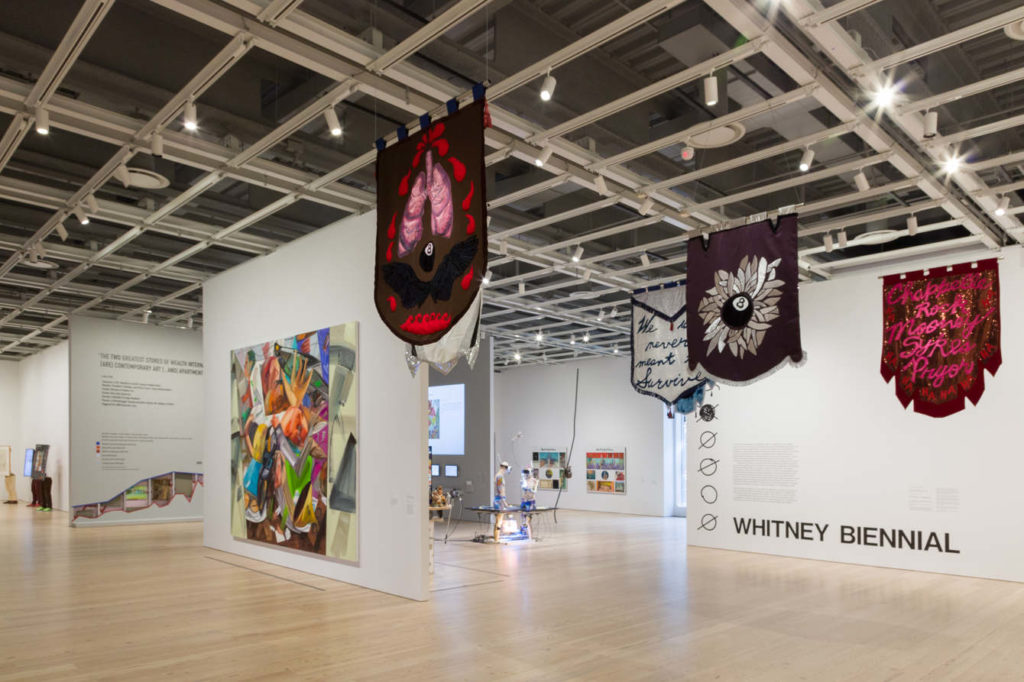 Is It Still About Art, or Is There's Something Else Involved?
With so many biennales around the globe, it's getting harder to believe that visitors of these events are exclusively art lovers. That's why many marketing strategies seem to be focused on the commercial effect rather than the curatorial and cultural agendas. Biennale seems to have become an experience to a checklist. An idea – A moment – A status symbol. Most critics agree of the notion that new biennales are more for the show; looking to give their visitors a spectacle, some of the (supposedly) artistic showrooms look more like theme parks than art shows. The thematic concepts of what's shown have become more attention-seeking, with no in-depth critical meaning or thoughts behind, and some look without purpose. Although biennale once stood for the pulse of the cutting-edge contemporary art scene, it today stands more for a show with artists and curators competing to gain the audience's approval. This time around they are doing it by extensively using technology for visual awe, and – what should be – the audience's amazement with a supposed artistic and innovative installation. With this hyperproduction of art shows, the focus shifted from quality to size, scale, and the number of attendees. It is a common understanding that not many new biennales have come from people committed to contemporary art, per se.
And for those who are still honest in their attempts to create something new and meaningful, things have become more difficult. How can we expect artists to produce significant work, when they have less and less time? The job of curators is also harder. They are all seeking new ways to differentiate their shows from others and all the previous ones. That brings us to another negative phenomenon known as the "Battle of Biennales." Producers of these exhibitions have started fighting for best curators and artists. It sometimes seems like we're talking about football clubs trying to lure star players and coaches. What is more, some events are held at the same time, leaving little or no space for all the shows to be viewed respectively.
Many Exhibitions Bring More Art to More People
Contrary to the above opinion, many believe that proliferation of art biennales is an excellent thing for everyone showing interest in the arts and that there is no such thing as content saturation. The flow of information in this global world has never been faster, allowing artists to follow new trends and regularly present new ideas. That's why there is a need for new biennales so that everybody can share the spotlight. Additionally, many of the events focus on local culture (Havana Biennial, Istanbul Biennial, Dak'Art, Sharjah Biennial, Shanghai Biennale and Singapore Biennale and many more) have become important global destination art events. At the same time, there is nothing wrong in using art to promote specific concepts, regions and draw tourists, as long as there are burgeoning contemporary art and good curators to provide a high-quality slate. Eventually, the bigger the competition, the more significant will the artists and curators' motivation be to work harder and find new innovations and exciting art.
Some of the newer biennales are smaller and have a different and unique atmosphere. They are set in non-museum spaces, and they give a different perspective and context. These modest exhibitions can offer more intimate and engaging encounter with the artists and their works. They also provide educational significance to the public, since they bring contemporary art to spectators who can't afford to travel to Venice or Sao Paulo.
Eventually, some biennales simply won't survive. Marrakech Biennale which was canceled in 2016 stands as one recent example.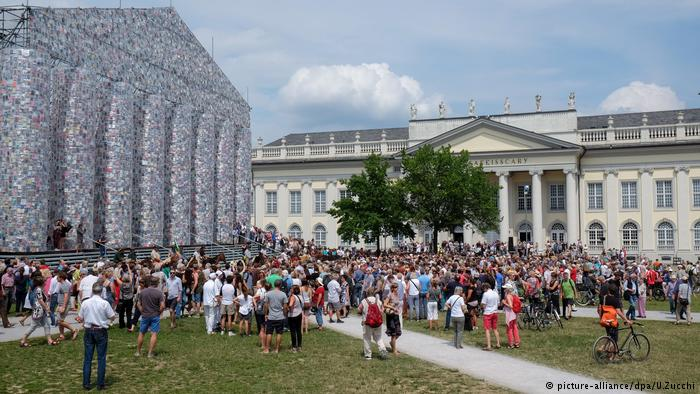 Transforming Universal Art to Cultural Manifestation
The currently exploited argument stipulating that there's too much art around us and too little good ideas to be shared, doesn't hold water. Biennale as a concept does the opposite; it allows people to see contemporary art, provides opportunities to new artists and provokes opportune debates and conversations that influence future developments and innovation in the contemporary world. Simultaneously, biennale has become a great way to promote culture and tourism, as well as a way to draw finances and opportunities to various regions.
Time will tell what the future of biennale holds. There's hope that, just as the original biennale in Venice survived all these years, the other exhibitions that pay tribute to promote contemporary art and new ideas will too be recognized and supported by the true art lovers from every corner of the globe.