In May 2017, Arthouse Contemporary, one of Africa's leading art auction house located in Lagos, Nigeria, held their annual modern and contemporary art auction where a record price for the work for a Nigerian artist was set. Iconic modern artist, Ben Enwonwu's 1962 Anyanwu sculpture sold for a record price of NGN 54,050,000 (around $148K), setting an international benchmark price for Nigerian art.
Rising Stars of the African Art World
In the same month, 83 pieces by artists from Cameroon to South Africa were sold in Sotheby's first auction of modern and contemporary African art. The sculpture by Ghanaian artist, El Anatsui, was auctioned off for about $950,000, bringing the total sales for all the artwork to almost $4 million.
The auction sales were better than expected, considering that Sotheby's initial prediction was a lower estimate of £2.8m or approximately USD $3.6m.
It was already predicted by Sotheby's that El Anatsui's piece would do well, being one of the only names that often come up in African contemporary sales. But other notable artists were William Kentridge, Ablade Glover, Meschac Gaba and Nicholas Hlobo.
Sotheby's head of Modern and contemporary African art, Hannah O'Leary, says," El Anatsui and William Kentridge are the two names that tend to come up in contemporary sales. There's a need to give a platform to more of these artists. Many are collected by institutions, but aren't familiar on the auction circuit."
O'Leary believes there is a potential to cross sales over from a mostly African client base to Modern and contemporary art collectors worldwide.
"This market has been largely ignored and under-represented, but now that's being corrected."
Art/Afrique, Le Nouvel Atelier
The focus on African art was felt even in Paris, where the French business magnate and a mega-art-collector Bernard Arnault's Fondation Louis Vuitton is hosting a three-part exhibition devoted to African Art this year. Art/Afrique, Le Nouvel Atelier began in April 26 and will last until August 28, 2017.
The aim of Art/Afrique, Le Nouvel Atelier is to put the spotlight on the lesser known elements of the dynamic African art scene. One of the three exhibitions is "Being There," featuring seventeen artists involving prominent South African artists such as Kentridge, Chiurai, Koloane, and Wa Lehulere.
The section is composed of works representing a new form of social activism and whose works along with other artists who were born in 90s examine the issues surrounding the 20 years after the end of apartheid, the system of institutionalised racial segregation and discrimination in South Africa between 1948 and 1991.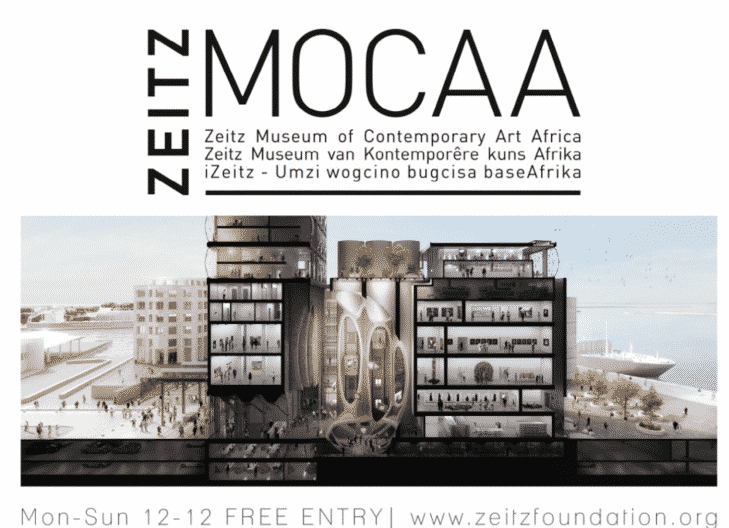 African Cutting-Edge: Beginning of The New Zeitgeist
Earlier this year between March 30 to April 2, the Art Paris Art Fair had Africa as its "guest of honour." But the most anticipated African art event this year is scheduled for September. German businessman Jochen Zeitz holds what may be considered to be the leading collection of contemporary art from Africa and its Diaspora. And in September, most anticipated Zeit Museum of Contemporary Art Africa (MOCAA) in Cape Town will open with a collection of 2,000 works curated by Mark Coetzee.
Touria El Glaoui, the founder of the 1:54 group of fairs in London and New York, has high hopes for the international success of the Zeitz Museum of Contemporary Art Africa. She say, "It will be the first time that African artists are as proud to be in a museum on the continent as they are to be in a museum in Europe or the US."
"It could be a game-changer for the whole African continent."