The idea of collecting art may stem from the decision to upgrade your lifestyle and mark a new stage in your adulthood. You may have purchased your first home and want to refine the living space with a beautiful work of art you can admire every day. On the other hand, you may have always wanted to start an ambitious art collection that will grow in value and become a highly profitable investment over time. Whatever your motivation may be to start collecting art, you will need some expert advice to prepare for this demanding undertaking.
Nathaniel Kahn, a renown film director, approached the topic from the art collectors' angle. In his film "The Price of Everything," he states that the art world may often look like an elitist and privileged world accessible only to the "chosen ones." This fact makes starting an art collection, an intimidating task that may overwhelm you with numerous questions like: which artists to collect, and what the right prices to pay for those artists' works are. Also, people question their intentions, wondering whether their future art collection will be an investment or to keep for a lifetime of enjoyment?
Our comprehensive guide to collecting art has sought art experts to help answer these questions. This will enable you to take the exciting first steps into the mesmerizing world of art collecting regardless of your budget or motive.
Why Should You Collect Art?
News about lucrative art purchases has been filling the flashing headlines of the art news cycles in the past decades. Stories like the one about the Chinese billionaire who spent over $170 million on a Modigliani painting five years ago or a Japanese billionaire, Yusaku Maezawa, bought a Basquiat painting for a record $110.5 million in 2017, proved that art might be a smart investment apart from being a valuable personal asset.
However, not every artwork has the potential to increase in value by hundredfold. Therefore, you should choose wisely when making it as investment. This means you should develop a resourceful buying strategy following the art market's trends and tendencies carefully. This will ensure that you buy a piece of art with growing value potential. Besides, you need to determine your maximum bidding amount in addition to all the associated purchase premiums and fees and stick to your strategy.
On the other hand, you need to listen to your heart as much as your head when building an art collection. After all, the piece of art should bring you joy and a sense of wonderment whenever you look at it. Furthermore, some scientific researches show that looking at art releases the same amount of dopamine as falling in love. Therefore, you should buy art not only to refine your living space but also to improve your well-being.
As a neuroaesthetics professor at University College London, Semir Zeki stated, volunteers observing Boticelli's "The Birth of Venus," for example had experienced an increased activity of pleasure and reward brain centers. According to an art expert, engaging in the art will affect the way you think and feel, providing exciting experiences from meeting and getting to know the artist to sharing the story behind the work.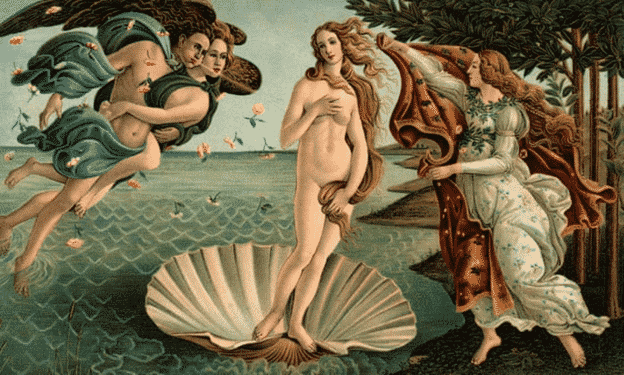 For all these reasons, this comprehensive guide on starting an art collection will provide you with valuable art collecting tips.
The essential tips would be; buy what you love, learn by frequently visiting gallery and museum shows, and conduct an advanced search on the artist. Besides these, you will also find some other tips beneficial for beginners in the art collecting world, according to various art consultants and professionals. Taste is an alluring concept formed by eminent and well-known art experts that has a significant impact on what is considered valuable to collect and keep.
1.Define Your Taste
The world can face challenging social and economic changes at times. These turbulent periods affect whole new themed shows and exhibitions being staged at art museums, the purchases these art institutions make for their permanent collections, and the artworks patron collectors choose to buy. Spending time among the art pieces in the museum galleries and remembering your emotional reaction to specific art forms is essential for deciding what types of art you would like to collect and own. Try and dedicate as much time to this exploration, by visiting art fairs, gallery openings, as well as frequently checking out on online exhibitions. This way, you will discover the art that excites you and in time, build a genuine taste of your own.
In addition, you should buy what you like in the beginning without the fear of making a mistake. You should follow your instincts and buy art pieces by talented emerging artists that depict your aesthetics and artistic taste rather than simply focusing on making a smart investment move. In this way, you will acquire great value, as well as forming your unique connoisseurship style along the way. If you wonder how to purchase the established artist's work while on the budget, the next tip may provide a practical solution.
2. Set the Budget
Numerous art collectors state that the price is one of the main obstacles in building a valuable art collection. If there is a famous artist you love, but cannot afford, you should look for limited edition print work, works on paper like drawings or artist's books to start with. A limited-edition represents pieces of art that, once all of the editions are sold, the exact work cannot be recreated and sold again. Simply put, if you acquire one of the 10-artwork editions of prints or other multiples like editions of sculpture, you will acquire a famous artist's work with decent potential to increase in value. The smaller the number of editions is, the more value increases those artwork can become.
Another great way to start an art collection is to participate in a benefit auction. First, winning bidders do not need to pay additional "buyer's premium" charges at these events. Furthermore, you can find fairly-priced art pieces here donated by the participating artists, and finally, all profit goes to charity. If you are hooked up on social media, ARTDEX is a networking platform that successfully connects galleries, artists, and collectors. By creating your free account on this art-centric social platform, you can organize, and share, artworks from your collection, and connect with artists you are interested in.
The online art site, Saatchi Art, also sells unique limited edition prints at affordable prices. However, if you are an art lover building an art collection purely from aesthetic reasons, multiple editions and famous or emerging artist names do not really matter.
In case you want to build and showcase your unique artistic taste, galleries that focus on promoting emerging artists may be the perfect starting point for your art collecting journey. Numerous artists galleries that have just appeared on the art scene, selling their work directly to a wide range of collectors, from first-time buyers to experienced museum-level collectors.
Gallerists and dealers also consider other important aspects of the art collection building, like provenance, authenticity, condition, exposure, and quality when pricing an artwork. If they recognize the potential for further value growth in some pieces of art, they tend to put these in "good homes" so that the artists can continue to produce and support themselves and develop their work for establishing a long-term career. This way, gallerists create a virtuous relationship symbiosis between their supporting artists and collector-patrons. Many high-stake collectors like to believe that they invest in the so-called "blue-chip artist" whose works contain a lasting value that will grow exponentially over time regardless of the volatile economic trends.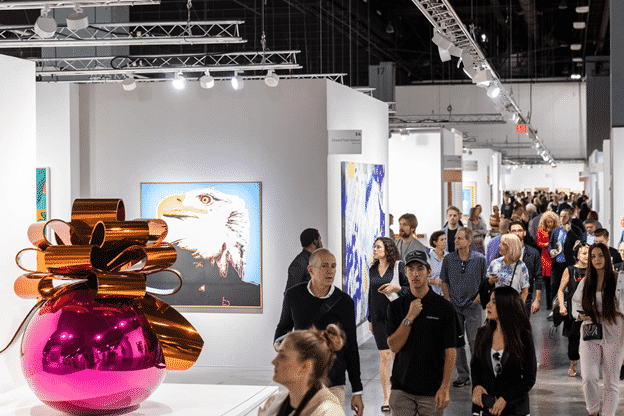 3. Shop for Art in the Right Places
Now that you have learned starting your own art collection on a budget, let's see the best places to look for unique art pieces that will perfectly reflect your artistic taste. Besides obtaining art via galleries representing the artist, you can also find different auction houses that stage auctions worldwide. For example, Artnet provides an amazing resource for collectors seeking upcoming art auctions and all previous price listings. This art-related website also offers the latest art news scoop containing various art guides and novelties about fresh art trends and events shaping the art market.
Another growingly popular way for art collectors to purchase pieces is by attending national and international art fairs. These gatherings bring together numerous art galleries that display different types of artworks, attempting to attract collectors of various tastes and requirements. This way, they offer a closer look into the diverse intersection of the art market. One of the growingly popular and most influential art fairs is Art Basel, held in Basel in Switzerland, Miami Beach in the US, and Hong Kong.
According to Stephen McCoubrey, co-curator of the UBS Art Collection, these fairs also offer excellent learning experience and indicate the next big trend in art collecting. Art Basel, Hong Kong, is a perfect place to meet the Asian art scene up close and personal. You may be familiar with the artist, but their body of work can be wildly different in form and function.
Art Basel offers you a fantastic opportunity to experience someone's art in a new captivating way. When it comes to the current art market trends, African art seems to be under the limelight, while minimalist Korean contemporary art is expected to be the next big thing in the American art market. For these reasons, art fairs have started mushrooming across Africa, the Middle East, Latin America, and South Asia, as well as Europe and North America.
However, besides knowing the current art trends, it is essential to be well-informed about the artist and pieces you want to add to your art collection. You should be able to estimate the artwork's quality and know whether it will enhance your collection.
4. Be Inquisitive
Judging from all the previous tips on collecting art, starting an art collection may be a demanding and time-consuming task. However, don't be intimidated by it, try to have fun instead, and ask a lot of questions. People involved in art love what they do, and they like to share their knowledge and experiences with others. We cannot emphasize enough how essential it is to be well informed when collecting artwork. Therefore, you need to compile a list of essential things you need to know.
For example, try to find out as much as you can about the artist, their exhibition histories, materials, and subject matter. Also, focus on the art piece condition and provenance, finding out all about the installation or framing processes. And make sure you ask about the price, whether you are ready to buy a specific work of art or not. This way, you will have all the essential information before deciding to invest in the artwork.
During the process of searching for a valuable art piece that will represent your taste, you will learn to trust your judgment. Visit art fair openings and try to meet the artist. In this way, you will discover the story behind the art object, and the unique message this artist wants to convey through that artwork. If you choose to buy art from a commercial art gallery, talk to the gallery owner. These art consultants will help you gather all the information you need about a specific artwork, regardless of your purchase price point.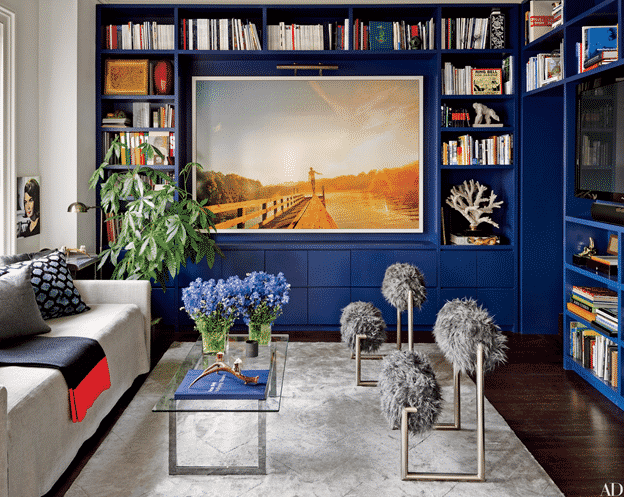 5. Make Sure the Art Fits Your Home
Always bear in mind that you buy the art to display in your home, and that you will look at it every day. For this reason, you may focus on more eye-pleasing artwork instead of the investment pieces. According to Dina Zhang, a Hong Kong-based art expert, a well-selected art collection should reflect the style and tone you have envisioned, whether it is richness, drama, or bright, show-stopping colors. Therefore, works from different art history periods, like oil paintings and mixed media assemblage pieces, may coexist in the same space, provided they fit the owner's aesthetic vision.
Once you purchase the desired art object, you need to think of the ultimate way to display, conserve, and care for it. Providing appropriate conservation and care is a highly-demanding task since artwork can be made of an array of different mediums like paper, metal, plastic or even something more perishable in the long run. Each of these may be changeable in various ways. For this reason, you may need to engage a conservation expert for these artworks.
According to Mathew Jones, a conservation and framing expert who handled numerous fine art pieces, they check every artwork condition and inform the collector about the recommended work that needs to be attended to. Knowing what the art piece is made of is essential in recommending appropriate framing materials to protect it. He adds that a shipping destination also plays a significant part in the artwork conservation. For example, if the work is shipped overseas, hypothetically, to the place with fluctuations in temperature and humidity, this will significantly affect the framing material selection.
Conservation experts agree that numerous factors like lighting, temperature, type of security, and humidity need to be considered to prevent the artwork from being damaged or getting deteriorated. Even though these may seem like low-risk factors, any of them may cause irreparable damage to a pricy art piece. Therefore, you need to provide the ultimate care for your valuable art collection to prevent the worst-case scenario from happening.
6. Embrace Technology
Social media platforms provide broader accessibility and understanding of contemporary artists, influencing the way people collect art nowadays. ARTDEX, a free digital archive and a social platform, establishes open communication between artists and collectors, providing them with space to share, store and organize their art collections. By registering at the ARTDEX website, collectors get the opportunity to manage their collections, and exhibit them to contacts on their ARTDEX profile pages. This art-centric platform is perfect for gallerists, artists, and collectors to organize, manage, and marketing their work, while making valuable contacts.
Instagram is another social media network where collectors can learn heaps about contemporary artists by using hashtags. This way, you can see who posted the artwork image and where it has been posted. Besides learning about emerging artists, collectors can purchase art pieces on Instagram. Artists you are interested in may sell their work directly on their Instagram page or their linked website, and you can find original and unique pieces or editioned multiples like prints at prices as low as $15. In case an art gallery represents the artist, you will find contact information accompanied by the art gallery link in their Instagram bio.
Online auctions during off-seasons present a perfect solution for collectors on the budget who dread live auction scenes. These online events are easy to maneuver around at your own pace and the competition is not as apparent, and ultimately, they may offer some valuable art pieces at your convenience.
Conclusion
The reasons for starting an art collection may be multifolds. Whether you want to express the authentic art taste and refine your home or build up a collection of investment pieces for your asset allocations, you need some valuable tips. This beginner's guide to collecting art has provided you with a list of practical tips to lead you through every stage of art collecting. From defining your style to conserving and framing the coveted art pieces, you will find all you need to start collecting art. You do not need to be an art history graduate or have an immense bidding budget to start collecting priceless artworks. However, you need to be excited about the beauty art brings to our daily lives, and choose a valuable presence of art pieces that you will enjoy first and foremost, that will reflect and ruminate your aesthetic stance and coinneursorship.