While the world grapples with fighting off coronavirus, the way we usually participate in the arts is changing. In-person gatherings at various shows and exhibitions are still impossible. However, we can still find ways to engage culturally and artistically while we respect important social distancing measures in order to stop the spread of this pandemic.
A great example of this is a wildly popular graffiti exhibition Beyond The Streets, curated by historian Roger Gastman in collaboration with NTWRK, a live-streaming video commerce platform that offers 'shoppable shows.' Gastman, who has been behind this project since 2018, has stated that "This exhibition is an opportunity for artists to create works away from the canvas in a more product-driven space." Beyond The Streets is a two-day premium exhibit of graffiti, street art, and more, scheduled for December 5 to 6, with price points ranging from $30 T-shirts to $30,000 paintings.
But how did the graffiti culture come so far?
Definition
Graffiti is writings or drawings on a wall as a form of visual communication, often seen as illegal since it involves marking public spaces. The name is derived from the Italian word graffio, meaning 'scratch,' and is typically a series of texts or colorful images painted onto buildings using spray paint. This art form was once related to street gangs, since they would spray-paint walls with their symbols. However, the modern graffiti art form is mostly not gang-related.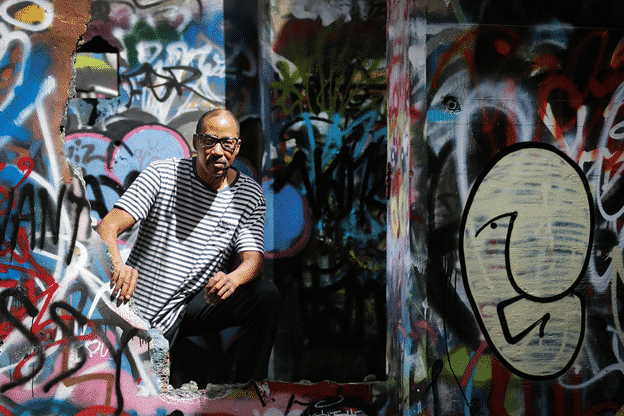 A Brief History Of Graffiti Art
Graffiti art has a long history. Markings of all types have been found on such sites as the remains of the Mayan city of Tikal in Central America, in ancient Roman ruins, on rocks in Spain and the Town Walls of Eivissa, in Balearic Islands, dating to the 16th century, and in medieval English churches. In modern times, more precisely during the 20th century, graffiti in Europe and the United States were closely associated with gangs, until 1990, when the new form of graffiti culture emerged, called 'tagging.' Tagging entailed the repeated marking of a single symbol or series of symbols on walls, billboards, and in subways.
But the start of it all was very simple. In the late sixties, one name, 'Cornbread,' started to pop up all over North Philadelphia. The real name of this first graffiti writer is Darryl McCray, who with his friend and tagging partner Cool Earl, became famous for their artistic escapades. In New York, graffiti artists such as TAKI183, LEE 163, JULIO 204 gained notoriety, along with Phase 2 artist who created his distinctive bubble writing graffiti form, and Blade, who would cover entire train carriages with his artwork. By the end of the seventies, some graffiti artists from the NY scene would even exhibit their works in such places as Rome, Italy.
Graffiti became especially prominent in the '80s, to the joy of many art aficionados who were fascinated with artists who decided to create art and display it outside traditional gallery channels. New York artists such as Jean-Michael Basquiat and Keith Haring gained notoriety for their graffiti and had successful careers as sought-after painters represented by top galleries during their lifetime. Today, they are seen as highly revered street art pioneers, let alone becoming one of the most iconic artists of the contemporary era. The eighties graffiti also became linked with the emerging hip-hop music scene, which helped further the spreading of this art form all over the world. Punk culture also adopted the idea of graffiti and used it to spread their messages. In Amsterdam, graffiti became an important part of their punk scene, producing a magazine to document the graffiti work. Some of the prominent graffiti artists of the 21st century are the notorious Banksy and Barry McGee to name a few.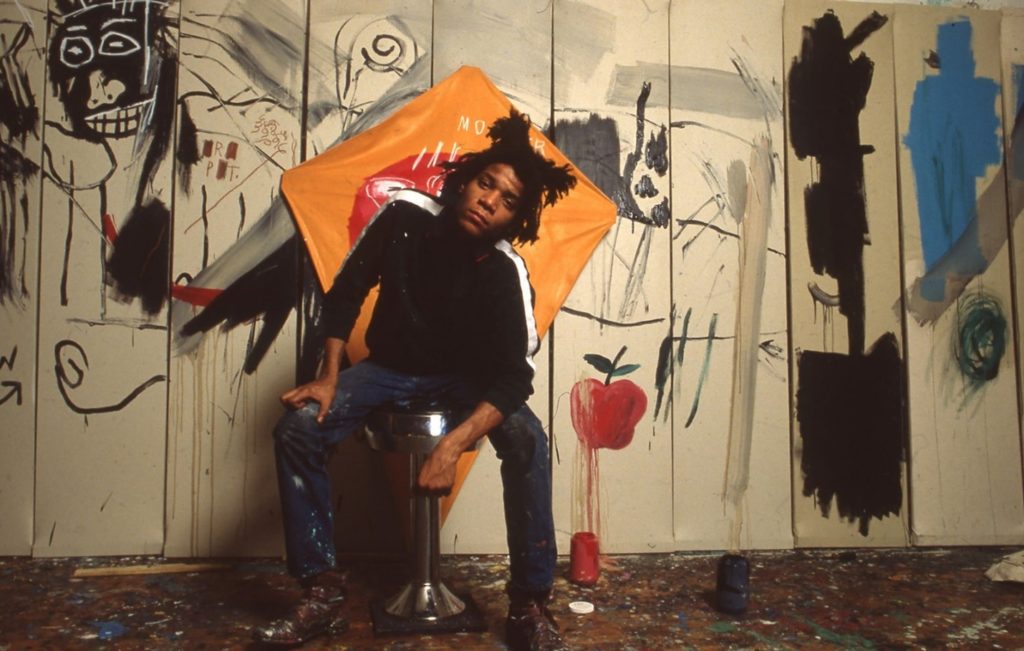 Is It Art Or Vandalism?
Since its inception, graffiti has been sanctioned, forbidden, and branded as vandalism. However, even until this day, this depends on who you ask. For artists and those who enjoy this type of outdoor art — it's precisely that, but for the city officials and lawmakers, it's damage to public or private property.
For instance, graffiti is illegal in Chicago and other American locales, with the exception of Queens in New York and Venice in California. In 2018, the city of Chicago allocated $4.7 million to graffiti removal and issued fines from $300 without the jail time, to $25,000 plus five years in prison. For most people, properties and neighborhoods with lots of graffiti are unsafe and full of crime.
One graffiti artist who calls himself Watic says that if legalized, this type of street art will lose its appeal since graffiti's roots stem from fighting the system. However, he also agrees that the legal mural-style work will slowly replace graffiti-era artworks.
Museums Are Still Struggling With This Contemporary Art Form
Though it's now the world's most publically accessible art form and its popularity has risen to worldwide cultural spheres, museums are still struggling to add it to their collections. However it's now constantly showcased on all across social media, used by music, fashion and lifestyle brands, and even seen in the commercial and contemporary art market. Just recently, KAWS's painting earned him a staggering $14.7 million!
Until this day, the UK museum is still the only museum with a permanent Banksy collection, while in the US, nine years have passed since LA MOCA broke its records for its Art in the Streets show. It could be argued that this art form and its message is inseparable from its environment, but the Beyond the Streets exhibit proves it otherwise.
Artist and director of a street art festival Maryn Reed says that museums are to be blamed for their resistance to accepting the graffiti art form. Because they may feel threatened by its rise of popularity since the practitioners have found an alternative route to success, without traditional academic and critical backings. Nevertheless, graffiti art is having a significant impact on the current art scene of open culture, and the public demand for this art form in museums is undeniable.
So now, before you pass by a piece of wall art on your street or at your bus stop, take another look. It's not always just a doodle from a week ago; it is something that is special and current to our time as much as it is universal to a faraway continent. It's a connection to our creative roots, our thoughts, opinions, and desires to human nature. It's a cry and exaltation that says, "Look at me, I'm here, I exist."