The Secrets To Art Collecting
According to the Art Basel and UBS Art Market Report, the global art market has boomed recently, delivering some extraordinarily high returns. And the latest 2020 edition of the report shows global art sales was an estimated $64.1 billion in 2019, while the volume of transactions hit a decade-high of 40.5 million. Also another recent report stated that the worldwide art sales delivered 8.9% of annual return since 2000. A perfect example of this astonishing art value growth is John Magnier, an Irish horse breeder, who got $157 million after his Modigliani's nude was auctioned at Sotheby's in 2018. Magnier initially acquired this piece of art for $26.9 million in 2003.
However, the art market is full of obstacles and traps you need to avoid to become a successful art collector and turn your passion for art into a lucrative business. This highly competitive art market scene is notoriously non transparent and unregulated, and it can be extremely illiquid for your investment portfolio. Besides auction houses charging the soaring commissions of 25% and higher, art collectors need to tackle various other issues like forgeries, fakes, and highly volatile trends.
As one art advisor states, there are no rules in the high-end art market, and for this reason, it is dangerous and, at the same time, a lucrative scene for those who are in the inner networks. She adds that financial experts tend to make serious mistakes when buying an investment piece for their collections. They believe that if they understand how one market works, i.e.financial market, they can also master the contemporary art market. Unfortunately for them, this is never the case. Only a certain number of extremely well-connected art collectors have made a fortune on their art, thanks to highly-devised strategies and tactical decisions they made when buying valuable art pieces.
This article will offer several success stories of well-known art buyers. They will share their secrets on investing in art to help you avoid all traps and invest in artwork with potential to a higher return.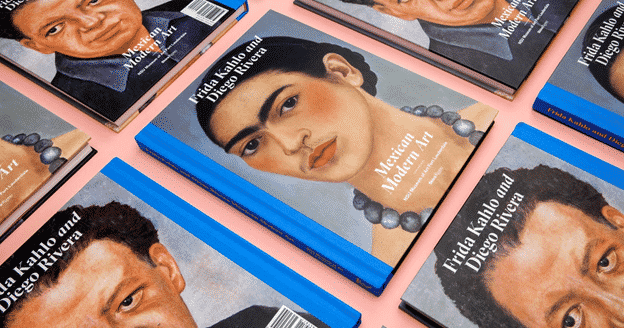 Do Your Homework
Uli Sigg probably owns the most comprehensive collection of Chinese contemporary art. He created this impressive art collection of more than 2,500 art pieces while he was the Swiss ambassador to China in the 90s. He built his precious collection patiently in the beginning, traveling across the country, purchasing art directly from artists since China had only one commercial gallery at the time. While he rarely paid more than $10,000 for an art piece then, many of these artworks are worth millions nowadays.
Uli Sigg believes that the Internet and the growing number of art fairs have irreversibly changed the art market, making it more accessible to a large number of people. This makes the competition tighter because art collectors from all over the world tend to chase the same artworks.
Therefore, this successful art collector advises you to do your homework before deciding to start an art collection. When you become interested in a work of art, you need to learn about the artist, canvas the Internet for past sales results, and go through the artist's CV. Furthermore, controlling your reactions can prevent you from making the wrong decisions. Whether you are an impulsive buyer or a rational and collected one, knowing your tendencies and weaknesses is important when buying art.
Devise A Buying Strategy
Kim and Lito Camacho are devoted collectors of fantastic Yayoi Kusama's artwork. Everything started in 2004 when Kim saw the artist's trademark polka dots at a Tokyo museum and was fascinated by the piece. However, this pair of art collectors purchased their first Kusama a year later, when they accidentally received the invitation for her show. As they stated, this was the sign that the famous avant-garde artist "chose them."
The first Kusama's work the pair acquired was one of the "Infinity Net" paintings for $10,000, continuing to buy as much of her works as they could at the beginning. Later on, they devised a strategy to sell some of the less valuable works and buy high-quality ones. This "buying deep" strategy led to the opulent art collection that has increased twenty to thirty abstract and avant-garde Japanese art pieces besides over 100 Yayoi Kusama's works. Kim applies a simple method when buying art. When the art market values an art piece more than she does, she lets it go; when it is the other way round, she buys it.
Art fairs are perfect opportunities for people to start building an art collection. Major events like Art Basel, Art Basel Miami, and Art Basel Hong Kong offer over 4,000 artists' works to visitors that can be overwhelming for people taking the first steps in the art collecting world. Therefore, it is essential to create a reliable buying strategy that will prevent you from making mistakes like buying an overpriced random artist the first day you visit the fair.
Choose Art That Attracts You
According to J.Tomilson Hill, a billionaire, and an art collector, people do not decide to start collecting art overnight. He and his wife started buying Danish still-life oils to decorate their New York apartment without the presumption of the final result. In his opinion, collecting art is a continuous process that evolves over time. They continued to build the collection by adding Italian Renaissance bronze sculptures and switched to Warhol's pop art pieces in the 90s.
Warhol was under the market's radar in those years, and Tomilson bought the hand-painted "Campbell's soup" canvas for approximately $400,000. In the meantime, the market trend changed, increasing the value of this artwork to soaring $9 million in 2010.
Tomlison advises beginners on the art-collecting scene to focus on the art they find attractive without worrying whether this purchase will pay off in the short term.
According to an experienced art advisor Edie Hu, a novice art collector should neither aim low nor rush into buying a million dollar Picasso. If you spend $1,000 on an art piece that caught your attention, it probably will not appreciate much. However, spending $20,000 on an established artist in a reputable art gallery may be a promising start. Over time, you will use the experience and knowledge acquired to develop a successful art collection. Bear in mind that you will experience losses and gains during this long-term collection building process.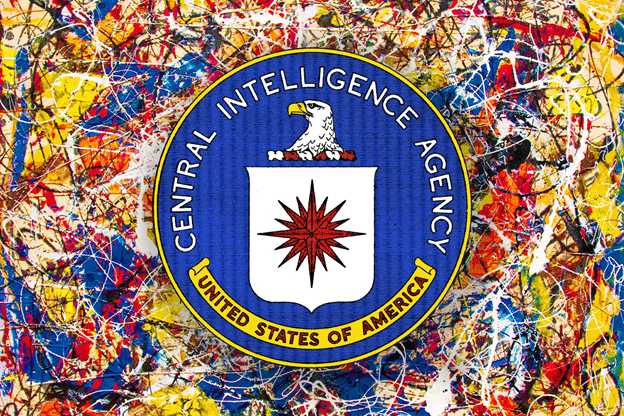 The Story Of Cia's Secret Art Collection
Besides revealing the secrets of the most prominent art collectors to help you build a valuable collection, we will introduce you to an incredible story about the CIA's secret art collection.
Namely, in 1988 the agency bought a series of 11 abstract paintings from Vincent Melzac, an art collector who was also a former Corcoran Gallery chief, among other things. All these artworks were created by the representatives of the Washington Color School, a post-war art movement known for painting stripes, polka dots, and color fields on canvas. In 2015 various media headlines asked the same question: "Why does the CIA have a secret art collection?"
All these articles relied on an artist Joby Barron's "Acres of Walls" project. This project tackled the sensitive issue of the CIA promoting the Abstract Expressionism movement as propaganda during the Cold War. Allegedly, the agency's aim was to show America the land that embraces the freedom of expression as opposed to Russia, formerly the Soviet Union.
Everything started when Barron saw the photograph of these art pieces hanging in the CIA hallway, made by another artist Taryn Simon. She was intrigued enough to start the research on the Melzac collection. However, the available documentation was cryptic and scarce, and she could only find the image of Gene Davis's "Black Rhythm" online. For this reason, Barron decided to file numerous Freedom of Information Act (FOIA) requests that were repeatedly denied.
Finally, Barron decided to turn this adverse experience into an art project depicting the FOIA requests ineffectiveness and the CIA's utter lack of transparency. This painstaking research resulted in the "Chasing Justice" exhibit displayed at the Contemporary Jewish Museum in San Francisco from November 2015 to February 2016.
Conclusion
Building a potentially profitable art collection is a lasting process filled with failures and success. The art world is full of various traps you need to learn in order to avoid them before taking the first steps on the art-collecting scene.
For these reasons, this guide to starting your art collection has offered you valuable insights and tips from the stories of successful collectors who revealed secrets about the inner workings of the contemporary art world and art investments.
Apart from this, you can learn about the CIA secret art collection, an intriguing story in its historical stance for the realm of American politics. However, starting an art collection for an individual collector can be the beginning of a rewarding success story, if you devise a resourceful strategy and make rational decisions while always maintaining your focus on the love of art itself.