ZAHA HADID (1950 – 2016)
In memory of her brilliance as a trailblazer of the "Art of Architecture." She stepped beyond the challenges of regional and gender norms as a visionary architect and the first and only woman recipient of the Pritzker Architecture Prize. To celebrate her gifts to the global community of creative aspirants, we remember her words:
"You have to really believe not only in yourself; you have to believe that the world is actually worth your sacrifices."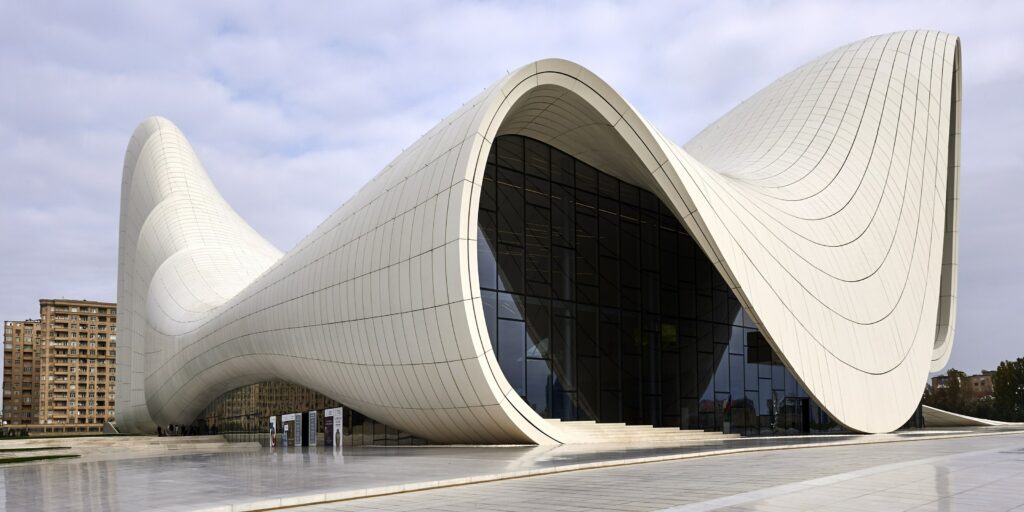 Trailblazing, Boundary-pushing, Definition-defying, "Art" of Architecture
Earlier this year, the art community was shocked and deeply saddened by the passing of Zaha Hadid who on March 31st died of a heart attack at the age of 65 after being treated for bronchitis at a Miami hospital.
Despite her reputation, often criticized for her unconventional ways of thinking, it was undeniable that Hadid was one of the most distinguishable faces in the art world. She led an extraordinary life, but there was so much more to the Pritzker Prize-winning architect than her Iraqi heritage as was so often described. Hadid was also the first woman to be awarded the RIBA Gold Medal and was named Dame Commander of the Order of the British Empire.
Those who didn't know her personally only knew that she was beyond comparison. Her designs challenged the conventional structure and were so futuristic in style that from above, they almost appeared to invite an alien race; a highly intellectual one, of course.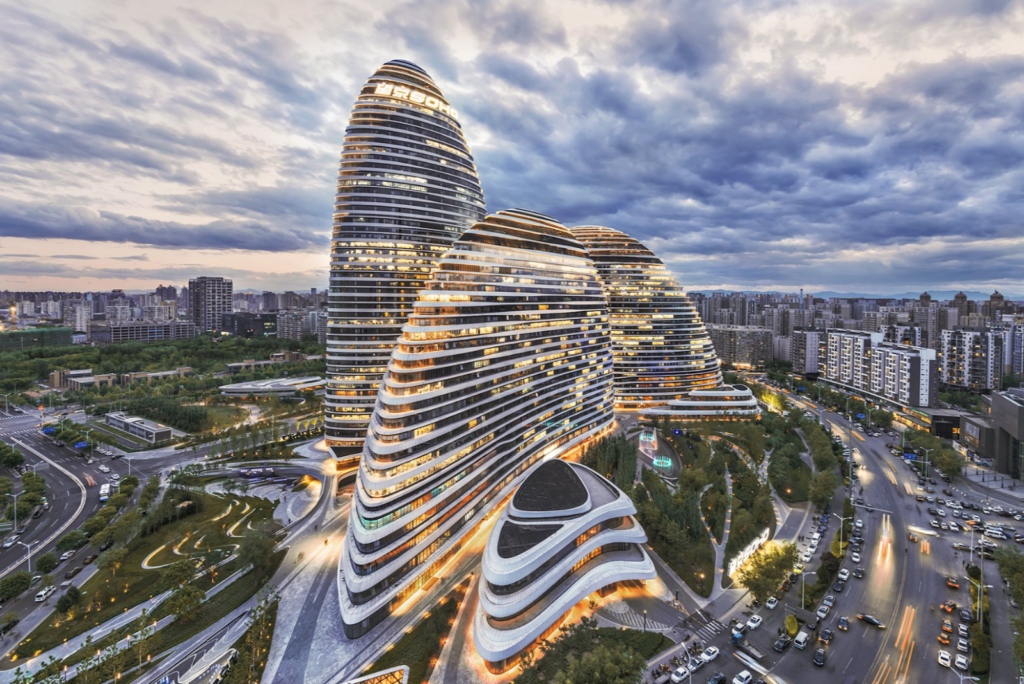 A Visionary Outsider: "It's Okay, I Like Being on the Edge"
Few people knew that despite her genius designs, she lived alone in a surprisingly conventional home. Her company has grown from five to 300 over the last three decades. She designed incredible architectural structures, but also shoes; Taylor Swift wore a pair in her "Bad Blood" video. Hadid's work was ground-breaking, highly expressive, and controversial just like her personality. She was more respected than she was liked and in the world of art and architecture that was perhaps the higher honor.
Despite all that we have heard about her, and no matter how many art and architecture magazines have featured her work, Hadid was best described by those who knew her best.
"Zaha was a pioneer. And she was a star in the firmament of ideas and of poetry. And once a star goes out, there is really no-one to replace it. She was unique." – Daniel Libeskind, international figure in architecture and urban design
"Zaha was a genius. She was doing work that nobody else conceived of, never mind figured how to build." – Deborah Berke, American architect, and academic
"Zaha's historical significance I think, if anything, has been underestimated. She's been a monumental innovator, radically expanding the degrees of freedom one has as a composer in space." – Patrik Schumacher, company Director and Senior Designer, Zaha Hadid Architects
"What you hear about Zaha and what she was actually like are two very different things. She was very tender about the people that mattered to her." Deyan Sudjic, director of the Design Museum in London
"There are very few people in the world who are known by one name. You know that anywhere in the world you can talk about Zaha." – Julia Peyton Jones, Co-Director of the Serpentine Gallery
"Who knows what extraordinary things would have come out of that imagination if it had another one or two decades to keep producing things." – Paul Goldberger, American architectural critic
"Every so often in the history of the world, someone arises with a special sense of wonderment, an ability to encapsulate in their respective discipline the most spectacular dreams, and a creative vision and fierce determination necessary to propel their ideas into the social fabric of the everyday. Zaha was one such individual who brought magic into the world and showed all of us that beyond making some of the most extraordinary buildings to ever emerge on this planet, that dreaming and the pursuit of one's aspirations is an essential responsibility for us all." – Evan Douglis, Dean, Rensselaer Polytechnic Institute