When robots started creating paintings, many critics questioned if these works should be considered "art." Could software make decisions on beauty? And while the debate is still ongoing, a new "medium" has been introduced to the art world – VR art.
This innovation, however, is being embraced by the art world with much more enthusiasm. Virtual reality is the computer-generated simulation that allows its viewer to see alternate 3D images through a headset. The tech already exploded in the film and gaming industry just in the last 2 years with the Oculus Rift and Google Cardboard.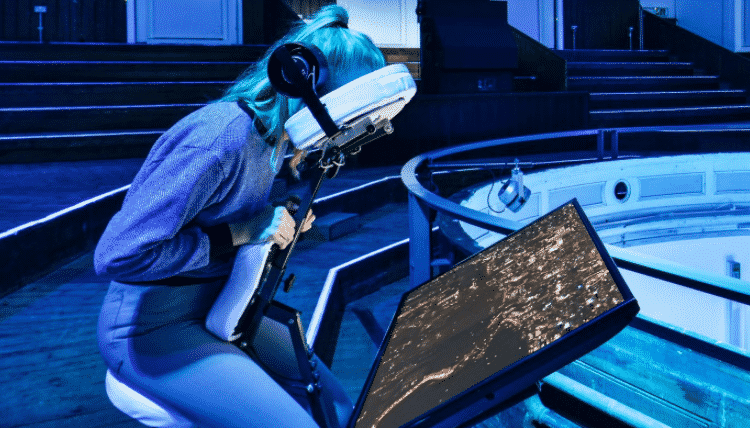 Presenting Virtually Immersive Experience
Could virtual reality be the future of art? Is VR art the perfect medium for both art and technology to coexist? How will this innovation that allows the viewer the ability to see, hear, and even manipulate their virtual environment change the art viewing experience?
Just this year, Google introduced its virtual reality app that allows its users to build to build 3D models in VR. Artists would attend multi-day residences with Google in Beijing and Paris to master the new technology. Using Tilt Brush, Google's VR "paint-meets-sculpting" app, handpicked artists which included The Little Mermaid animator Glen Keane and New Yorker cartoonist Bob Mankoff, could paint or draw within a room-sized area with no surface using a VR headset, a pair of hand-held controllers, and two tracking sensors to map their movements in space.
Pushing the Boundaries of Wonder
Art Basel in Hong Kong this past March 2017 was titled "Virtual Frontiers: Artists Experimenting With Tilt Brush," and the show featured work from South Africa's Robin Rhode, Cao Fei, and Sun Xun who also took part in the Google Tilt Brush residency.
Jordon Wolfson – remember the hypersexualized and gigantic animatronic "Female Figure" at Zwirner gallery show in 2014? – also a VR artist to look out for, is adding VR to his already long list of mediums which include sculpture, video, installation, performance, and photography. At the 78th Whitney Biennial earlier this year, Wolfson presented the world with a shocking and highly controversial VR project titled "Real Violence" which not only pushes the boundaries of the technology but the extreme experience and visceral emotional reaction for its viewers.
And just this summer in Italy, virtual reality art by the German-Danish artist Christian Lemmerz presented "La Apparizione" (The Apparition), where viewers could come face-to-face with a levitating golden Jesus whose body glowed and pulsated. Lemmerz, who refers to VR as an "absolute seduction machine," has released five editions, each with a $100,000 price tag which has stirred the debate on how to value VR artwork.
After all, putting a price on a traditional work of art that can hang in a gallery is one thing, determining the monetary worth for a "virtual" experience of 3D imagery of sculpture, however immersive, is quite another.
The art world's full embracement of all things digital may take time. But like video art that came before, the emerging trend of VR art may continue to catch up with the mainstream art lovers, especially for those Snapchat and YouTube consumed generation of millennials, sooner than later.