"Controversy is part of the nature of art and creativity." – Yoko Ono
It's been said that true art is created to evoke emotion, positive or not. And over the centuries, that is exactly what some art has accomplished. Let's take a look at 7 of the most controversial artworks that have shocked, amused, puzzled and even disgusted the world – one dates as far back as 1601 and another as recent as 2015.
The Enigma of William Tell – Salvador Dali (1993)
Dali's depiction of Lenin in this work insulted the other Surrealists immensely when it was shown at the Salon des Independants in Paris in 1934.
The painting represents Lenin — William Tell is pictured kneeling with the grinning face of Lenin — who is naked from the waist down exposing a gigantic bare buttock which Dali describes as 'shaped like a breakfast roll with its end held up by a forked crutch.'
Mattress Performance (Carry That Weight) – Emma Sulkowicz (2014-15)
The Emma Sulkowicz's enduring performance began in September 2014 as a thesis project, and it involved Emma Sulkowicz carrying a 50-pound mattress around with her wherever she went on New York City's Columbia campus. Sulkowicz claims she was raped by a fellow student in 2012 and promised the piece would end when her rapist was expelled from the university.
When he wasn't, Sulkowicz carried the mattress onstage during her graduation ceremony, and the performance came to a close in May 2015.
Guernica – Pablo Picasso (1937)
Guernica is essentially a war painting that offers a visual description of the disastrous and chaotic impact of war, particularly on civilian life.
In Guernica, you'll see several bombing victims – some alive while others are already dead. A corpse framed on both sides by living victims with their heads thrown back. There is a figure on the left of what appears to be a heartbroken mother crying in agony as she clutches a baby who seems to have died during the bombing.
Eres Lo Que Lees (You Are What You Read) – Guillermo Vargas (2007)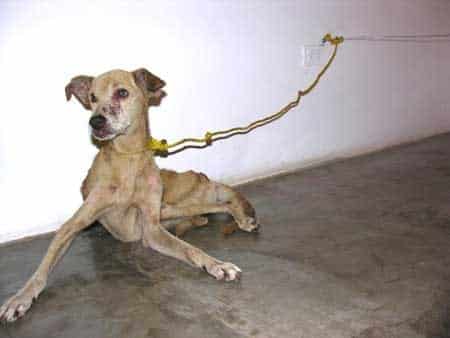 At the Códice Gallery in Nicaragua, there were allegations that a stray dog named Natividad died of starvation after Guillermo Vargas displayed it at an exhibition. Vargas left the dog tied without food and water under words made out of dog biscuits 'Eres Lo Que Lees' – 'You Are What You Read' while the Sandinista anthem played backwards.
He also lit 175 pieces of crack cocaine in an enormous incense burner. More than a million people signed an online petition urging organizers of the exhibition to stop Vargas from taking part.
Art Whore – Ryder Ripps (2014)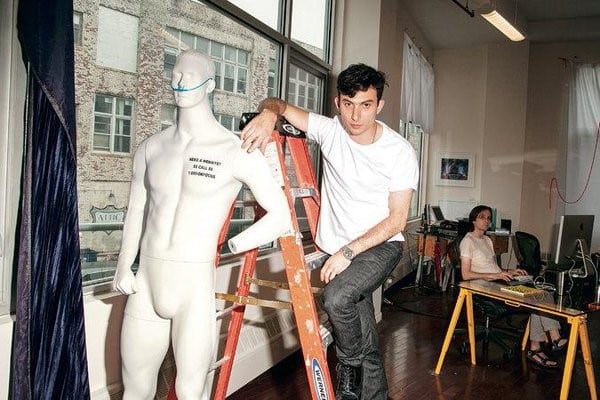 New York-based artist and Sean John model Ryder Ripps paid sex workers sourced from Craigslist to draw for him as part of a one-night residency he was offered at New York's Ace Hotel.
According to Ripps, he was offered "a free room for a night and a $50 allowance for art supplies" as part of their artists in residence series. He took the opportunity to stage a quasi-performance piece, inviting people from Craigslist's "casual encounters" section to the hotel to create paintings and drawings. Ripps made it very clear in his correspondence that he did not want sexual favors, and the people who answered Ripps' emails consented to be involved in the project and knew that they would be filmed.
Art F City would go on to write an article titled "Ryder Ripps's ART WHORE In the Running For Most Offensive Project of 2014."
The Holy Virgin Mary – Chris Ofili (1996)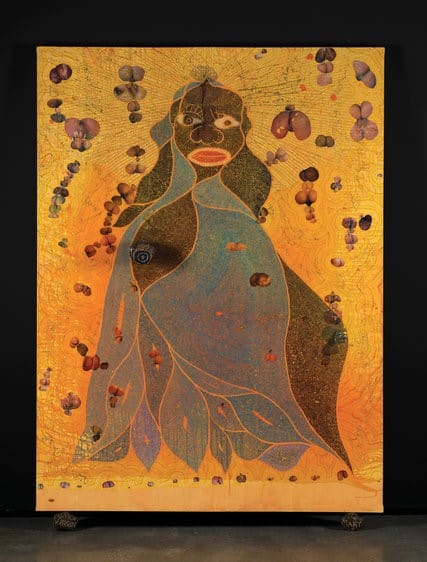 Mary is portrayed wearing a blue cape that reveals a breast made of dried and varnished elephant manure. Mary is surrounded by angels who are drawn in the shape of genitalia. Furthermore, the 8-foot-high canvas is propped on two chunks of dried dung.
The mixed-media painting depicting a black Madonna adorned with elephant manure eventually sold at auction at Christie's for $4.6 million.
The Death of the Virgin – Caravaggio (1601-1606)
Caravaggio's explicitly raw and realistic depiction of Mary's corpse was originally rejected and considered unworthy of the church. Caravaggio presents the Virgin Mother in a way that makes her almost unidentifiable as the mother of Christ. He focused on the physical realities of her death where she appeared to be already swelling.