According to the FBI, 52% of art thefts in the U.S. happen in people's home with only 10% of art thefts occurring in galleries. And of all that stolen art, only 5% is recovered.
In American history, the largest art theft robbery was Boston's Isabella Stewart Gardner Museum Heist of 1990, where the stolen artworks were valued at an astonishing $500 million. Two thieves dressed as Boston city police persuaded the guard to let them in and after handcuffing him and another night watchman, proceeded to clumsily cut out Rembrandt, Vermeer, Manet and Degas from their frames. The thieves made off with valuable paintings and a few peculiar choices. It's been 25 years since the heist and despite the $5 million reward, all we have are theories and empty frames. Surprisingly just last month in May 2017, the bounty has doubled to $10 million, piquing the art public's interest freshly again.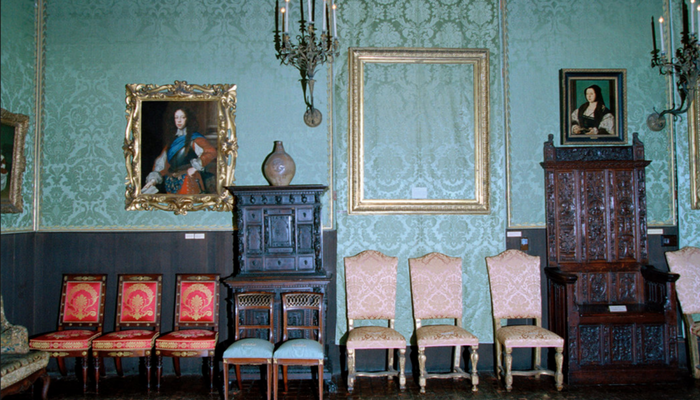 In early 2016, it was reported that five paintings by Francis Bacon were stolen from a Madrid home and the operation appeared to be highly professional with the thieves successfully disabling the alarm system. The estimated worth of the stolen collection is 25 million euro. The actual theft, however, took place in July 2015 and is arguably the biggest art heists to take place in Spain.
A few months after it made headlines, the Spanish police made seven arrests in relation to the Francis Bacon theft. It appears that in February 2016, a private British company specializing in tracking stolen art was contacted via email to establish if the five Bacon paintings appeared on a list of stolen artwork. The anonymous sender went as far as attaching photographs of the painting. Amazingly, the perpetrators were located based on the model of the camera they used leading investigators to the company who rented it out. However, with five people who all had a hand in the heist arrested, the paintings themselves have yet to be located.
Securing Your Art Collection
While it may be awhile before we read another headline on an art collection of that value being stolen, it is not uncommon for us to hear a story about fraud, authentication scandal or artwork theft.
So what can be done to protect your high-value art collection, besides art insurance and paperwork?
Invest in a great home security system. If you can afford pricey, valuable art, be prepared to purchase a security system that detects unauthorized entry from all the entry and exit points of your home. Install motion detectors and motion-activated video surveillance as additional lines of defense. Additionally, it wouldn't hurt to strengthen all your doors with thicker, heavier anchored locks.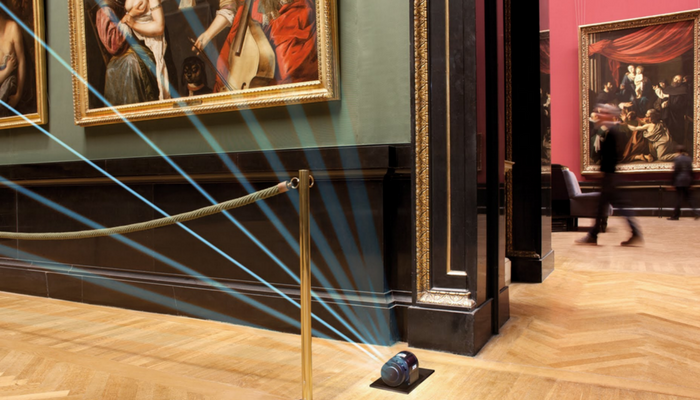 Robert Wittman, former head of the FBI's National Art Crime team says that a good home security system can cost between $25,000 to $50,000 for a house roughly 7,000 to 8,000 sq.ft. in size. This may not be a small price to pay but to protect an art collection valued in the millions, it certainly makes sense to consider
"You don't want cameras to be hidden," Mr. Wittman also advises. "You want thieves to know they are being watched." And don't place the cameras too high. "You want to see someone's face," he says, "not just the top of a baseball cap" after all.
Lastly, be prepared for the worst. This means visualizing a scenario where high-precision thieves have expertly beat your security system and now have your art collection in their possession. Your best chance at recovery is to have had your artwork registered. Art Loss Register claims to be the "world's largest private database of stolen art, antiques and collectibles." Remember, it's been said that thieves are better at stealing than they are at selling. A thief attempting to sell your artwork to other collectors or dealers will need to worry about your artwork collection appearing on a stolen arts list.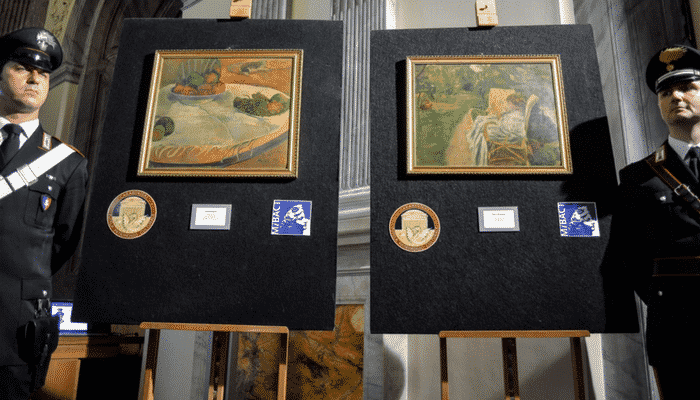 While there are those of us whose art collections are not quite valued at $10K or millions of dollars, we collectors, artists, and art lovers certainly cherish our artwork for all good reasons. Make records of those painting and drawings from your walls and basement shelves by tapping simple and free services like the one we offer on ARTDEX. It's a step forward to preserving your valuable art and a pleasant way to have an organized list of your art assets.