Over the past several years, digital art has exploded in popularity. Some say that this trend is a direct result of the lucrative career it promises, while others point to the potential of furthering one's artistic ventures. And even though this still remains a topic of debate, there's an undeniable fact that, in this medium, digital artists can expand their own palette and technical skills with relative ease and convenience. The accessibility and mobility of digital art also make it attractive and versatile, allowing emerging professional artists to create iPad art, learn digital painting, play with color and light from display tablets, or use 3Dsoftware from virtually anywhere.
With multiple levels of beginners to advanced stage tutorials and how-to online guides, anyone can access the realm of digital art nowadays. One can even go as far as saying that your imagination is the limit. Most likely, however, it is the easy transition from the traditional to the digital, as well as the wide accessibility of all the tools needed to achieve the look and feel that you want, which makes digital art so appealing. By leveraging different digital painting techniques, art animation tools, character designs, and photoshop brushes, all at your fingertips, tedious and time-consuming tasks could be easily and efficiently resolved. Digital painting software allows you to mix and blend multiple colors to achieve challenging hues and variants of colors like skin tones almost instantly with zero mess and clean-up. The key point is that digital art is not only more convenient, but it's also equally as rewarding.
And with countless online resources out there offering a wide range of digital painting courses, live sessions, free trials and tutorials for digital painting softwares, as well as amazing tutorials from your favorite digital artists, it is no wonder why digital art has become such a popular medium to many. Below are several of the most valuable and insightful resources for digital artists to gain inspiration and learning to further your skills.
Great Learning Resources for Digital Artists
One of the best and most efficient ways of keeping yourself and your digital illustration up-to-date is through continuous education. Unlike traditional art, with a rapidly expanding technological advancement, the world of digital art is a much faster-evolving arena. It's also not generally learned the same way as traditional and historical art. Surely, you can still attend a high-cost and oftentimes exclusive art school. However, many find that enrolling in a digital art program, which can be done over the internet and without having to break the bank, may well be just as effective. Here are digital art resources from where you can learn digital art techniques, find the right software for beginners, refine your art skills, signup for digital art courses, and keep yourself up-to-date on everything digital art related.
Iamag.co
Without a shadow of a doubt, iamag.co is a prime source of inspiration for digital artists, whether they are learning the fundamentals or have been painting digitally for some time. It's an online magazine for artists working in the game, movie, and animation industries. That's said, anyone with a passion for digital art can look through its tutorials and learn a ton that this medium has to offer. Some noteworthy tutorials we believe will be the most useful to you include the following:
Ctrl+Paint
Ctrl+Paint is a simple resource for digital artists. It's operated and maintained by Matt Kohr, a freelance artist who graduated from Savannah College of Art and Design and majored in Comic Books. Kohr's site provides both free and paid art school-style concept design courses and training.
CartoonSmart
CartoonSmart is also a huge library of both free and paid content, packed full of illustration resources and tutorials for Adobe Illustrator, Adobe Photoshop, and AdobeAnimate. The majority of the premium courses are taught by Justin Dike, the site's founder, who is also a developer that teaches game design courses.
Adobe Photoshop CC Classroom in a Book
As its name suggests, the Adobe Photoshop CC Classroom in a Book is around 400 pages long and offers a 15 step-by-step course on Photoshop. Among its lessons, you'll learn about masking as well a show to work with artboards and brush presets. Because it's so comprehensive, it's perfect for the self-taught artist who is learning digital art on their own. In addition, you can also get similar Classroom books for InDesign and Illustrator.
Paintable
Paintable was co-founded by David Belliveau, who's been illustrating since he was a child. Since 2011, however, he went into digital drawings and never looked back. Since then, he's been sharing his knowledge with like-minded individuals like himself. There are plenty of five-minute-long videos on digital painting and drawing tips on the site.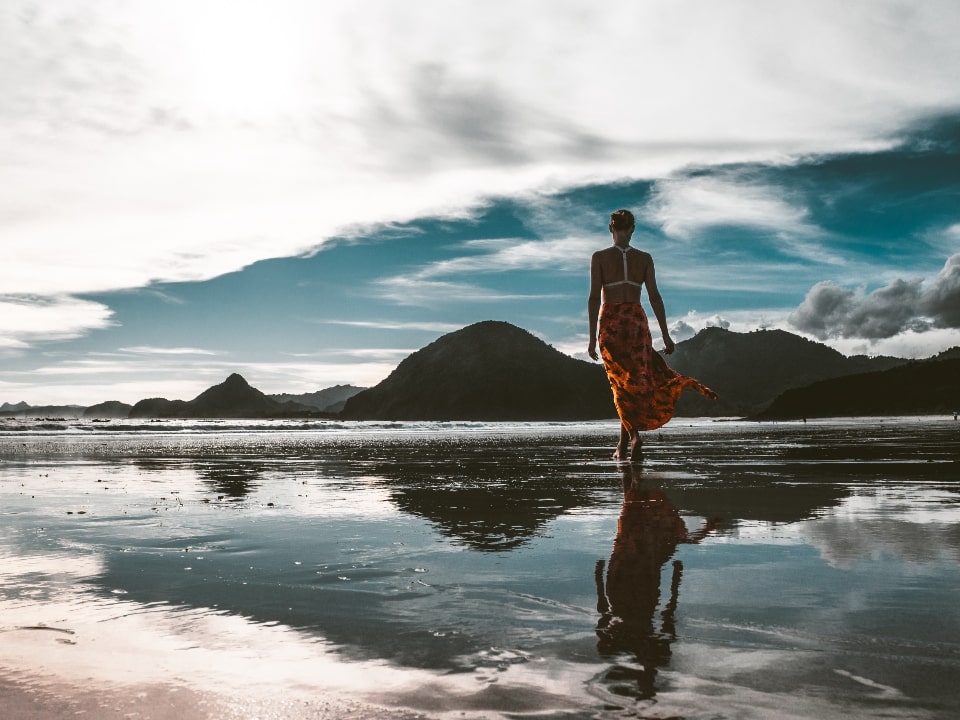 Coolvibe
Be it sci-fi, 3D, illustrations, fantasy, vector art, or retro, Coolvibe is a site dedicated to showcasing some of the best digital art out there. The team in charge of Coolvibe scours the web on a daily basis, looking for great digital artwork and showcasing it on their site. Coolvibe is a way for digital artists to gain exposure for their work as they link back to the artists and the original sources.
Digital Art Served
Digital Art Servedis an excellent source of inspiration in anything digital art-related. This is a great gallery of curated artwork from the Behance online art collective.
Sinix Design
Sinix Design is a YouTube channel that has been in operation since 2006. It provides a wide variety of reviews, tutorials, inspirational videos, and everything else that will help you get into your creative mindset.
Computer Arts
Computer Arts is a leading design magazine that features numerous design tips, tutorials, advice, interviews, and more, all aimed at helping its readers become better digital artists and designers. Some of the many topics covered include Illustrator, InDesign, Photoshop, After Effects, and more.
Pinterest
It should come as no surprise that Pinterest has made it onto this list. As a photo-sharing, social media website, Pinterest has images on every topic you can think of. Digital art is among the most popular ones, but you can also narrow your search even further by doing a simple keyword search on whatever you are interested in.
Deviant Art
Even though it's not solely dedicated to digital art, the digital art section of Deviant Art makes up a considerable chunk of the site. It's also a popular place to look for inspiration, as it houses a large gallery of images on almost every conceivable subject you can think of. There are also plenty of subcategories to choose from, including 3D art, typography, and many more.
Dribbble
Dribbble is yet another site where artists can showcase their digital art projects. By using the keywords search tool, you can look up different subcategories, or search by the most popular, or the latest uploaded examples. In addition, the platform also acts as a forum where artists can exchange ideas, like, and comment on each other's work.
ArtStation
Formerly known as CGHub, ArtStation is also a social media network for entertainment professionals. It has an online community from all around the world who share their tips, tools, and their latest work with each other.
Concept Art World
If you are in need of inspiration, Concept Art World offers a late online gallery brimming with amazing images. The site has separate pages on different topics, including one section dedicated to training, news, and books to read.
CGSociety
The CG Society is and has been a prime source of learning and inspiration for digital artists for over a decade. The platform is dedicated to helping others improve their skills, tell their stories, and share their work. The CG Society is often used by art directors who look for new talent to endorse.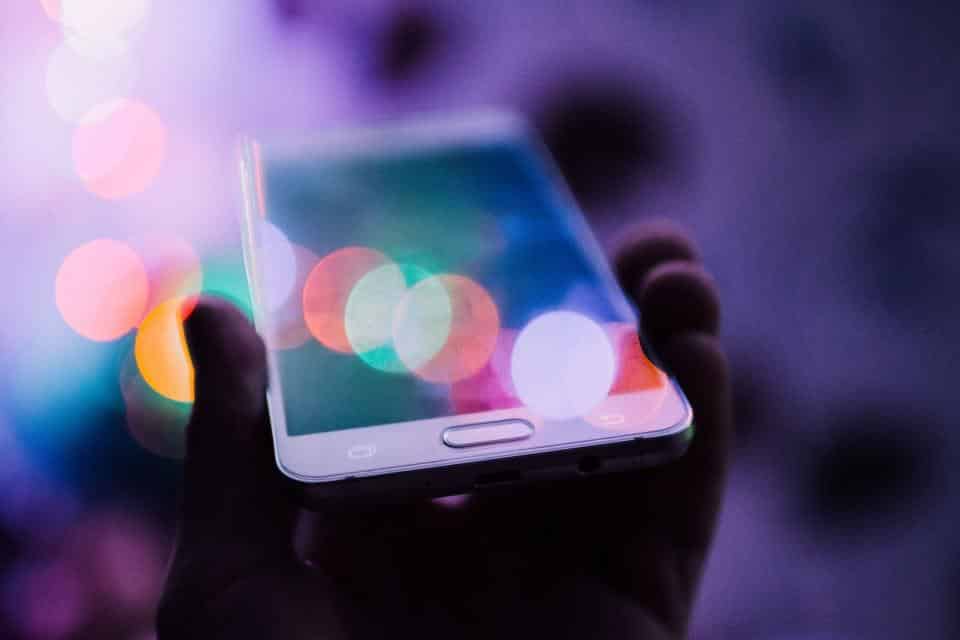 Takeaway
With the rise of the digital world and advancement of consumer technology over the past couple of decades, the way we create, constantly consume, and even think through the lens of digital media, has completely changed our daily lives. Unsurprisingly, the art world has also been influenced by this transformation, no longer being confined solely to galleries and other institutions in brick and mortar businesses. With digital technology now being at the forefront of almost everything, even the art industry has changed how art is being created, promoted, bought, and sold.
In Lisbon, Portugal, for example, urban art is not only legal but endorsed by the local government. Therefore, the way everyday people have started consuming art has completely changed. Moreover, developing and under-privileged communities around the world, in particular, have more access to it like never before. Digital art has the same potential to expose those that may not, otherwise, have access to art. The way digital art and social media work together in this regard should not be underestimated. However, this higher exposure level also created a new series of challenges and opportunities for how art trade will develop in the future. Even if technology is all around us, digital art is still in its infancy and doesn't have the same level of support from curators and galleries like traditional art. As such, the future of digital art may take a completely different course than what the physical bricks and mortar art world has been in the past.. Only time will tell how things will evolve in the future but in no doubt will