Art is whatever makes you proud to be human. – Amiri Baraka
On May 25th, 2020, an unarmed black man named George Floyd was killed in police custody by an officer who kept his knee pressed into Floyd's neck for 8 minutes and 46 seconds. Witnessing the horrific event was a crowd of people, several of whom recorded the killing. The recorded videos, in which Floyd could clearly be heard saying that he couldn't breathe, were then posted online.
The recorded videos then sparked a revolution.
George Floyd is not the first black person killed in a situation that didn't require the use of deadly force. Jamar Clark, Philando Castile, Dreasjon "Sean" Reed, Breonna Taylor, Ahmaud Arbery, Botham Jean, Trayvon Martin, Ezell Ford, Michael Brown… These are just several among hundreds, if not thousands of names of unthreatening black people killed at the hands of white officers and fellow civilians. Black people who were stranded by the side of the road, who were jogging, who were peacefully sleeping in their homes.
Clearly, the system is broken. If this is happening on such a large scale and without any strict accountability or consequences involved, it's time for a change.
And change is coming, thanks to millions of people protesting in all 50 states of the US and anti-racism protests have also spread across the world, from UK, New Zealand to Brazil and even China and Iran joining their criticism for handling of the demonstrations by the U.S. government. The Black Lives Matter movement rose stronger than ever to give voices to those who were suppressed for too long, finally giving black people in America the justice and equality they deserve.
And the art world rallied in support.
Black Lives Matter Plaza
Washington DC's Mayor Muriel Bowser initiated a project to spell BLACK LIVES MATTER in yellow paint across the 16th street leading up to the White House. The Mayor named the street Black Lives Matter Plaza, stating that the message was "that black lives matter, black humanity matters, and we as a city raise that up."
This DC slogan sparked similar ones appearing in giant yellow (or black) letters in other cities such as Sacramento, Oakland, California, and Raleigh, NC. The one in Raleigh says END RACISM NOW, and one of its painters, Charman Driver, declared that he did it for his kid, so that she can one day know "the real truth about this country that we live in."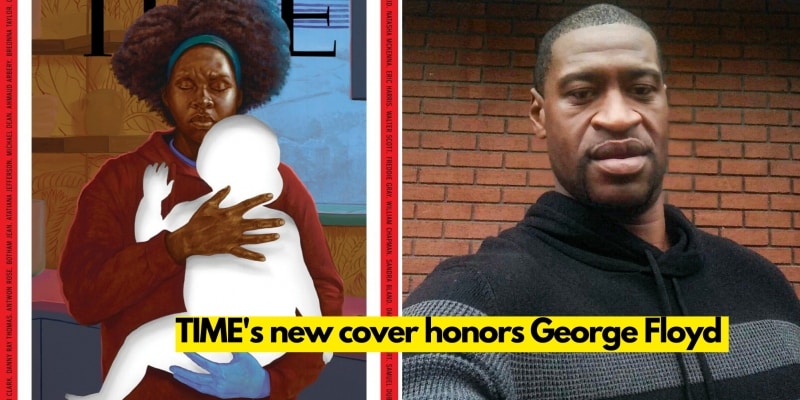 A Public Act of Mourning
One of the founders of the Black Lives Matter movement, Patrisse Cullors, has scheduled a performance for Saturday, June 13th, at the Fowler Museum in LA. She is a trained dancer, and through art, she expresses her activism and demand for change. The performance will take the audience through ritual, prayer, and ancestry. It will be a "public act of mourning" for the black people who lost their lives as well as a cathartic experience for the performer herself.
Cullors says how the performance provides her with "a sense of agency." By doing this, she will take control of her body and her choices because black people often don't get to make choices about their own lives.
Art Museums Rise and Fall Short
Major art museums across the country stood in solidarity with Black Lives Matters. The Walker Art Center and The Minneapolis Institute of Art, where the Floyd killing took place, were the first to sever ties with the city's Police Department, declaring how they won't be contracting officers off-duty any longer.
The Studio Museum in Harlem, New York, the MoMA in New York, the LA County Museum of Art, the Art Institute of Chicago, the Detroit Institute of Arts, and many more announced their support for the BLM.
At the same time, many others received criticism for taking too long to respond to the protests and take a stand. The San Francisco Museum of Modern Art only posted a work from Glenn Ligon without expressing their views unequivocally. They promptly received backlash from the public that made the museum issue an apology. "We can do better," they said.
In this world, where you stand for humanity or stand for racism, it is imperative to be loud and clear about your principles.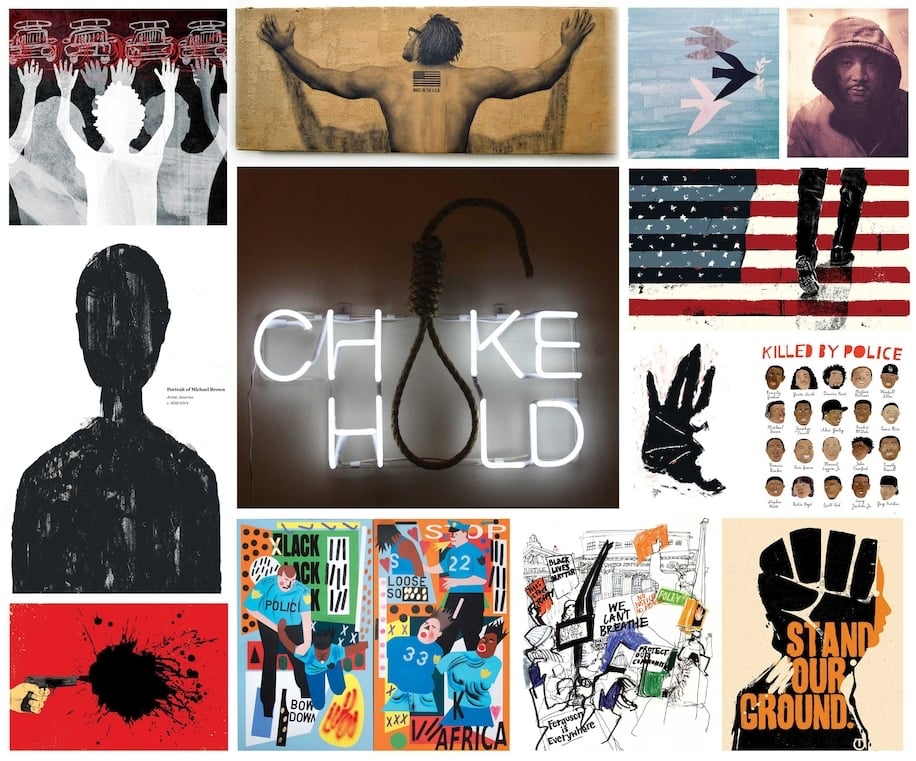 Art and #BLM
Artist Jammie Holmes organized a public demonstration in five cities on May 30th. Airplanes with banners flew over Detroit, Los Angeles, Miami, Dallas, and New York. The banners read, "Please I Can't Breathe," and "They're Going To Kill Me" – Floyd's last words before his life was snuffed out.
Banksy made a post on Instagram with a powerful statement against a broken white system and the importance of utilizing white privilege to fix that system.
TIME magazine dedicated its cover page to a painting by Titus Kaphar. The African-American painter depicted a black mother consoling a silhouette of a child. "My black mother rescues me yet again," Kaphar states. "I want to be sure that she is seen. I want to be certain that her story is told."
The Black Lives Matter movement came to be after the killing of Trayvon Martin, an unarmed teenager fatally shot by a white man. The movement grew with each subsequent unlawful death of a black person at the hands of a white civilian or police officer, and it wasn't long before art started pouring in.
Tes One, Carly Larsson, Ti-Rock Moore, Nina Chanel Abney, Dáreece Walker, and Dolly Li emphasize the importance of art in driving social change. Art should talk about the present, should criticize those in power, and demand justice. It should empower and comfort and give shape to the outrage.
Art is not a cure-all. On its own, it can't dismantle systemic oppression or hope to extinguish racism. But "art is therapy," Dolly Li says. "Especially in the face of tragedy."
It is not an exaggeration to say that this is a historic moment. Black communities and their allies are rising against a system of government that has silenced black voices for centuries. It is time to speak out. Do your part, however big or small it can be. Follow the example of hundreds of artists and demonstrators spreading the message through their creative work. Step up for equality and justice, and fight to recognize humanity in all.