The Black Woman is God (TBWIG) exhibition, which showcases Black women visual artists, is back in person at the SOMArts Cultural Center. Exhibits like this one showed their flexibility last year, along with many other venues that had to respond to the disruption brought on by the global pandemic. But while it was forced into a virtual exhibition, the pivot proved to be positive as it helped the project tap into a global audience. Now in its 7th year, TBWIG continues to dismantle the stereotypes of Black women as it explores the overlapping interdependencies of race, gender, and age.
Curated by Karen Seneferu and Melorra Green, this year's TBWIG The Blueprint: If the Universe Can Be Imagined It Exists ran until February 6th, 2022, serving as a meaningful start to Black History Month. 500 years after the 13th Amendment abolished slavery, historian Dr. Carter G. Woodson co-founded the Association for the Study of African American Life and History, Inc. (ASALH). Despite the lack of accurate documentation of the lives and experiences of Black people, the ASALH strived to preserve, celebrate, and share Black culture with the world. The association chose February to commemorate the contributions of black people throughout American history because the month coincides with the birthdays of President Abraham Lincoln and Frederick Douglas, key figures in the abolition of slavery. And every year since it was designated in 1976, the U.S. celebrates February as Black History Month.
This 2022, the theme for Black History Month is "Black Health and Wellness." Shifting the public mindset towards Black joy, the theme embraces a positive perspective on health and vitality, including mental and spiritual health. If the global pandemic has taught us anything, it's that our shared vulnerabilities create opportunities for conversation and push us to evolve. Because discussions have been too focused on the burdens of systemic racism, this year will pay special attention to the Black community's contributions and breakthroughs and celebrate the blessings of Blackness.
TBWIG's brainchild Seneferu provides a profound statement bringing together the themes of this year's exhibition and Black History Month, "The Blueprint moves beyond realization that outside forces have shaped the Black community to the actualization that they are their own source of healing."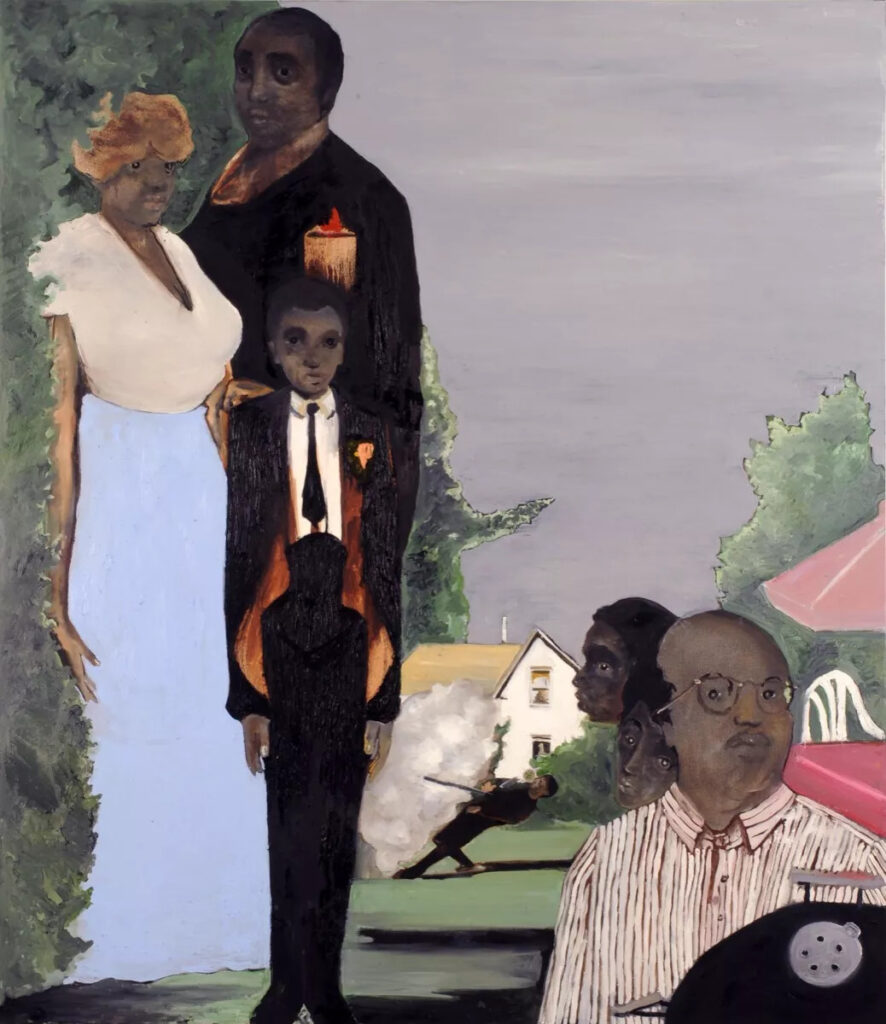 Must-See U.S. Art Museum Shows in 2022
Celebrate Black History Month by supporting Black artist shows this February 2022 and beyond. Here are a few art museum shows you shouldn't miss:
Noah Davis
The Underground Museum, Los Angeles | January 28th – September 30th, 2022
Noah Davis was an American figurative painter, installation artist, and co-founder of The Underground Museum. While his life was cut short at just 32 years old in 2015, Davis left behind a legacy in the realm of figurative and representational art and had created over 400 paintings, sculptures, and collages during his lifetime. He became known for moody compositions that depicted ordinary African American lives and dreamlike surroundings.
Davis' works have been included in the permanent collections of notable institutions such as The Museum of Contemporary Art, Los Angeles; The Museum of Modern Art, New York; Rubell Museum, Miami; and the Hammer Museum, Los Angeles. This 2022, The Underground Museum features selected works by Davis include Casting Call (2008), Imaginary Enemy (2009), The Last Barbeque (2008), and Man with Alien and Shotgun (2008).
Ulysses Jenkins: Without Your Interpretation
Hammer Museum, Los Angeles | February 6, 2022–May 15, 2022
Ulysses Jenkins first emerged in the art world in the late 1970s with groundbreaking and experimental video and media work that fused image processing, archival photos and footage, soundtracks, and cultural visuals. In 1990 and 1992, he won first place in the experimental video category at the Black Filmmakers Hall of Fame. Today, the three-time recipient of the National Endowment for the Arts' individual artist fellowship and recipient of the California Arts Council's Multicultural Entry Grant is a professor of studio art at the University of California.
Ulysses Jenkins: Without Your Interpretation will be the artist's first major retrospective, a project that involved three years of intensive research and the digitization of his 50-year archive. The retrospective will involve the artist's video pieces, photography, paintings, and performances that are rooted in the issues of racial inequality and the impacts of unchecked oppression. Among the works included in the exhibition is Jenkins' Mass of Images (1978), a piece recognized as one of the pioneers in the video art genre.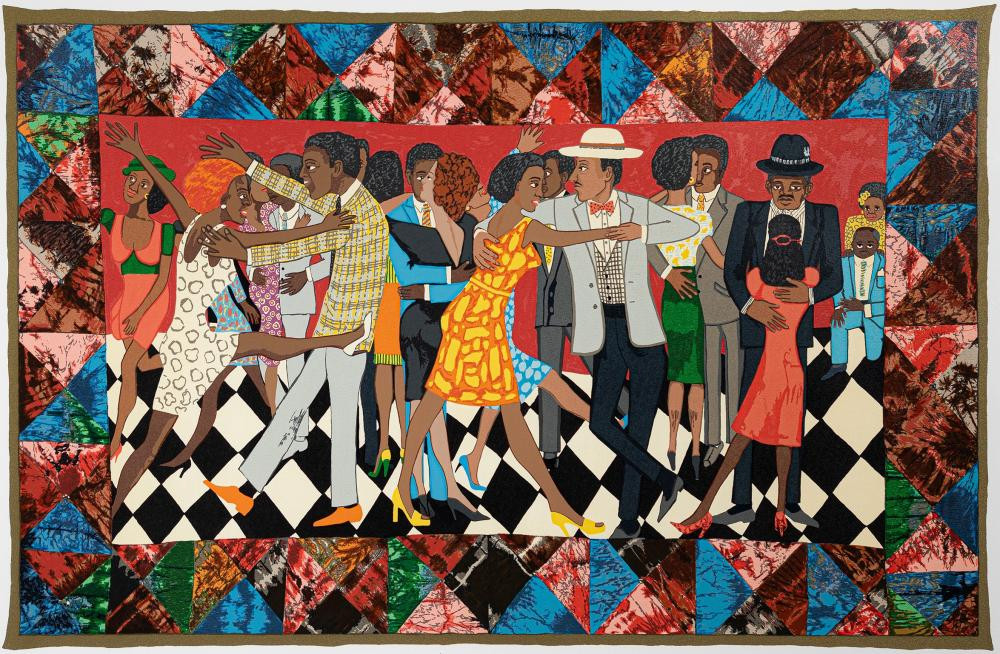 Faith Ringgold: American People
New Museum, New York | February 17, 2022–June 5, 2022
Born in 1930 in Harlem, painter and mixed media sculptor Faith Ringgold first made an impact in the 1970s with her African-style masks and political posters. And in the 1980s, she would start making the series of quilts that she would become best known for. For six decades, Ringgold created works that honored the African American experience, documenting her personal life while also radically examining political, social, and gender disparities. From February through June 2022, the New Museum will hold the most comprehensive retrospective of Ringgold's artworks, bringing together her most celebrated series of iconic fabric work, paintings, and sculptures for the first time in decades.
Afrofuturism Festival – February – March 2022
Starting February 2022, New York City invites all to celebrate Black culture through an exciting array of live and online events brought to the public by 60 leading cultural institutions across the city. Carnegie Hall will hold festival concerts with a lineup of artists exploring Afrofuturism and its infinite essence through Afrobeat, funk, jazz, hip hop, electronic, R&B, and more. Included in its concert lineup are Grammy award winning artist Flying Lotus, jazz group Sun Ra Arkestra, cellist Kelsey Lu , jazz trumpeter Theo Croker, flautist Nicole Mitchell, and more.
The citywide festival will take audiences on an immersive, multi-tiered journey through African American experiences and the intersection of cultural aesthetic with technology. With programs created by Carnegie Hall's Weill Music Institute, Afrofuturism is supported by over 70 partners and will feature over 80 events, including educational and socially impactful exhibitions, film screenings, and talks by leaders on Afrofuturism.