There are already ways to upload your art collection to the web or create an online archive—ARTDEX also does those things, but it goes one step further. ARTDEX is designed to help individuals in the art world—artists, collectors, galleries, enthusiasts—connect to one another over their shared love of art. So once you've joined the ARTDEX community, how do you get connected?
Connect With People You Know
Do you know other folks in the ARTDEX community already? Terrific! They're easy to find. Here's what you do:
Log in to your ARTDEX account.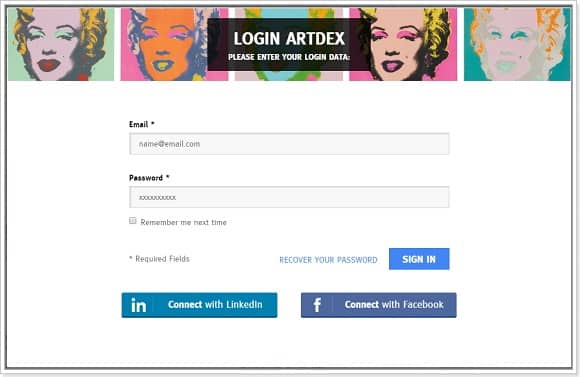 2. From the menu on the left, choose "Connect."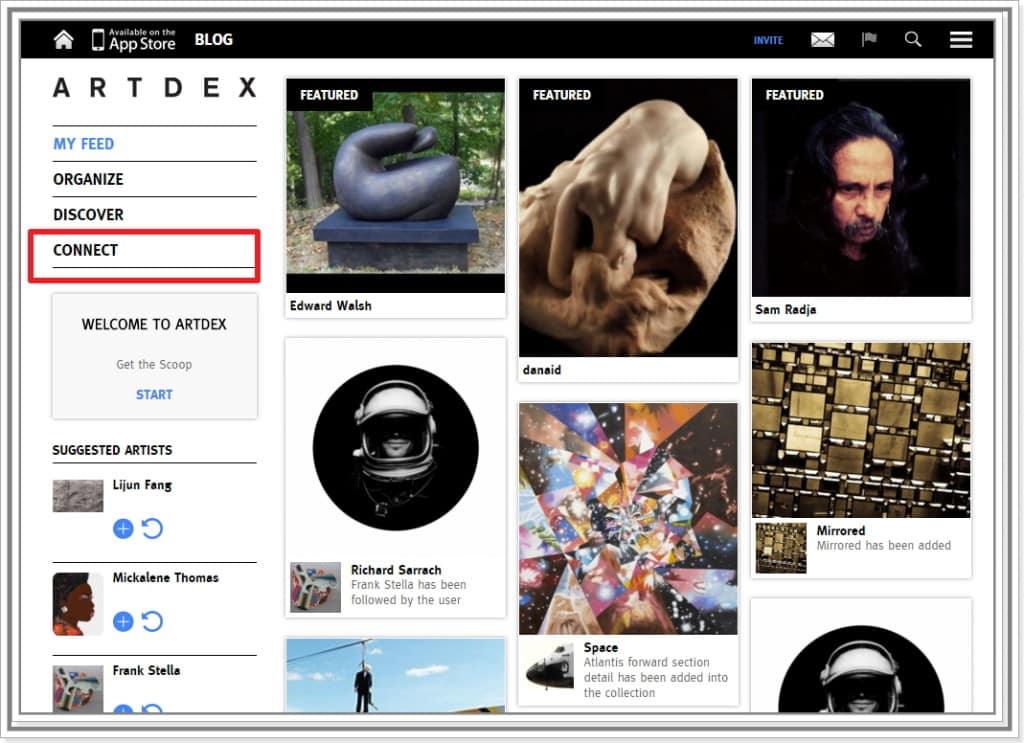 3. Search by email address or name.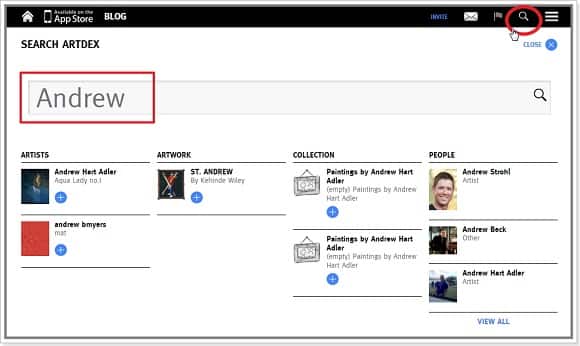 4. Click on the profile of the person you're looking for.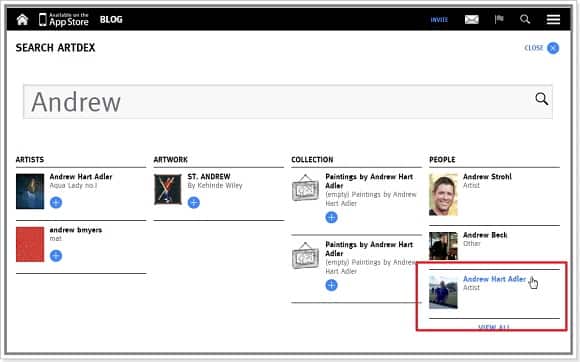 5. Under their profile picture, there's a "Follow" button. Click it!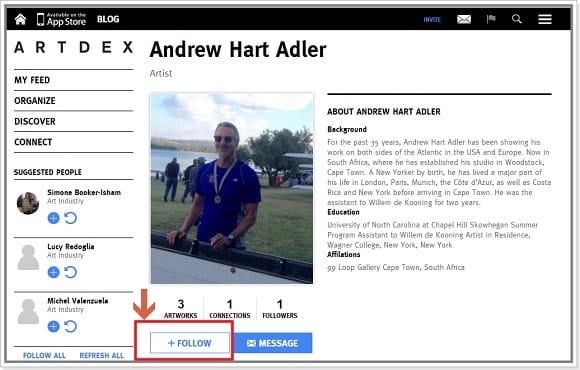 That's it! You're connected!
Connect With New People
One of the best things about an art-based social network is the opportunity to discover new art and artists. Then, you can connect with those people and make them a part of your ARTDEX network. There are a couple of ways to do it.
Use that "Connect" option again. The Connect page gives you the option to search for people you know by name or email, but it also brings up a list of people that may interest you.
Click on any of those profiles and explore them to see what those folks are saying and displaying on ARTDEX.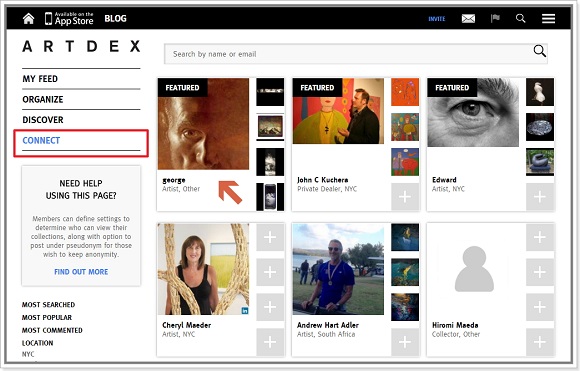 Click "Follow" on any of those profiles to connect. The button is located just under their profile pictures.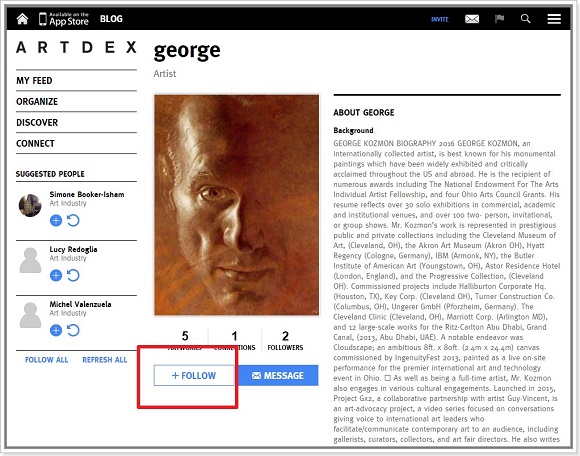 You may also want to send them a message to introduce yourself and start a conversation—that option is right next to the "Follow" button.
2. If you're looking at someone's profile, you'll notice that there's a list of "Suggested People" on the left side of the screen. Those are people who have similar interests or similar connections to you.
You can go to their profiles and connect the same way described above , using the "Follow" button.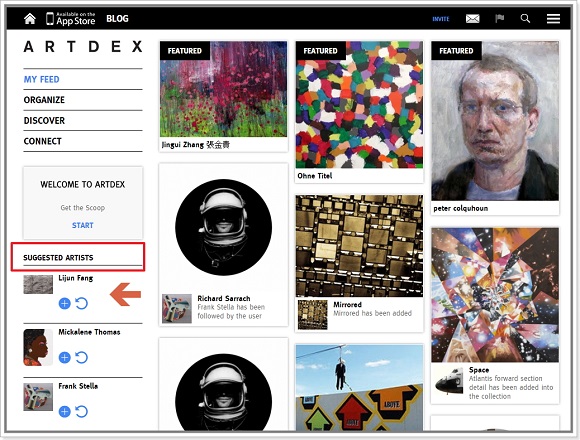 You can also take a shortcut—just hit the "+" icon under their name to follow them immediately.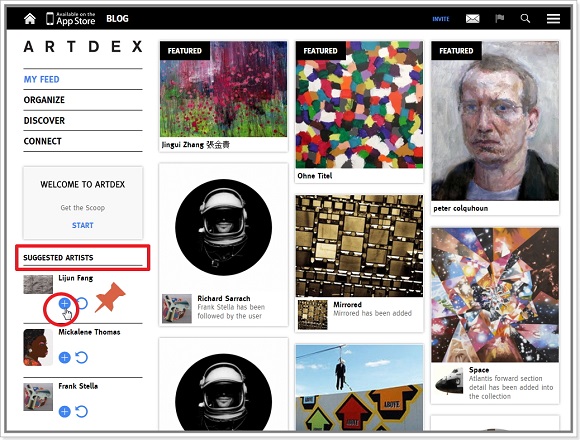 3. If you check out the "Suggest People" column and think you'd like to connect with all of them, that's easy to do.
Click "Follow All" at the bottom and you're instantly connected to the profiles you see.
You can also hit "Refresh All" to show you more people with whom you may share artistic interests.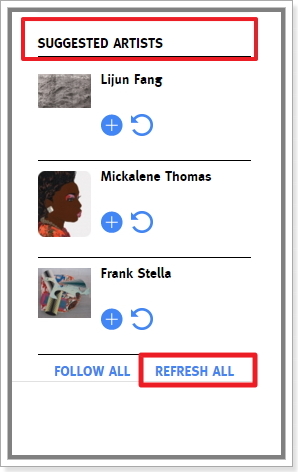 Click "Follow All" to connect with all of them, or you can visit specific profiles to connect with those specific people.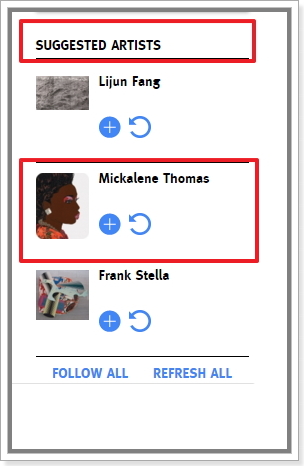 The Connection Is The Key
ARTDEX is all about breaking art out of its silos and letting it spread to the world. That's why the element of connection is so important to us. We want everyone to be able to see and talk about the art that they love and built a global community of like-minded people. We want you to be able to share the art that you create or love and we want you to be able to see the art that other people create or love. Art is meant to be seen and shared and spread—that's what ARTDEX is for. So you no longer need to cyberstalk or send cold outreach messages on LinkedIn to people you might want to connect with in the art world. Instead, you can do it with just a few clicks on ARTDEX!