When we think about online art companies, we most often think of places that sell art online. And there are certainly many companies that do that! But it's not quite that simple. First off, those sales platforms have tons of different offerings and services. And there are plenty of different, non-sales offerings out there for art lovers, too! Some of them help you archive and organize your art, some help you find new art and artists, and others help connect you to the wider art community. In other words, the art world is exploding into the digital scene! These are a few of our favorites in the online art scene.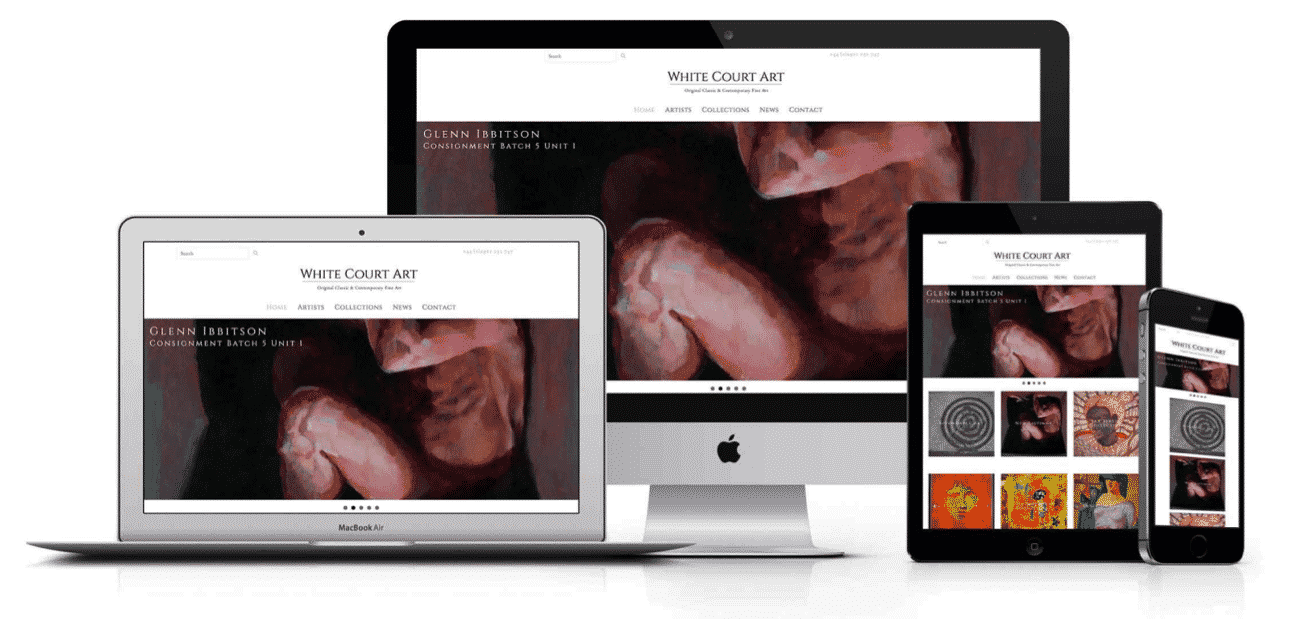 1. Artspace
Artspace is one of the premier marketplaces for online art sales for contemporary collectors. It was co-founded in 2011 by Catherine Levene, former COO of Daily Candy, and Chris Vroom, a financial analyst and the founder of Artadia, when the concept of buying art online was relatively new, Artspace is designed to help art sales transition into the digital space and expand access to art across the world – not everyone lives near an art gallery! Historically, art purchases have almost always been made in person so that the buyer could actually see the physical piece, but Artspace has helped to change that process. Today, more than 2,000 artists from 400 galleries in 30 countries are publishing art through this online platform!
2. Saatchi Art
Founded in 2006, Saatchi Art is one of the largest online art galleries in the world and one of the earliest champion of online art sales. It boasts offerings from more than 50,000 artists from more than 100 countries! Saatchi is all about making the art buying experience easier and less stressful – they'll handle the vetting and shipping and all you need to do is choose what you love! Like Paddle8 and Auctionata, Saatchi has a wide price range so that you can find art for any budget.
One of the coolest things about Saatchi is their personalized art advisory service. They'll match you with a curator who will select a few dozen artworks for you to check out – for free! That takes a lot of the work out of finding pieces that match your style and needs.
3. Artnet
Artnet is also an online auction house, but it goes beyond that. You can buy art directly through Artnet's own auctions or through its network of thousands of galleries across the globe. But the really cool thing is its price database, which offers 30 years of pricing data for the artworks of hundreds of thousands of artists. Some other companies have started to compile similar databases, but Artnet is the first and by far the largest and the most trusted!
And if the pricing data isn't enough, Artnet also uses that data to produce detailed analytics about art market trends and patterns. They do the hard number crunching for you! In addition, Artnet's online news and editorial section is one of the most respected sources of information in the art industry.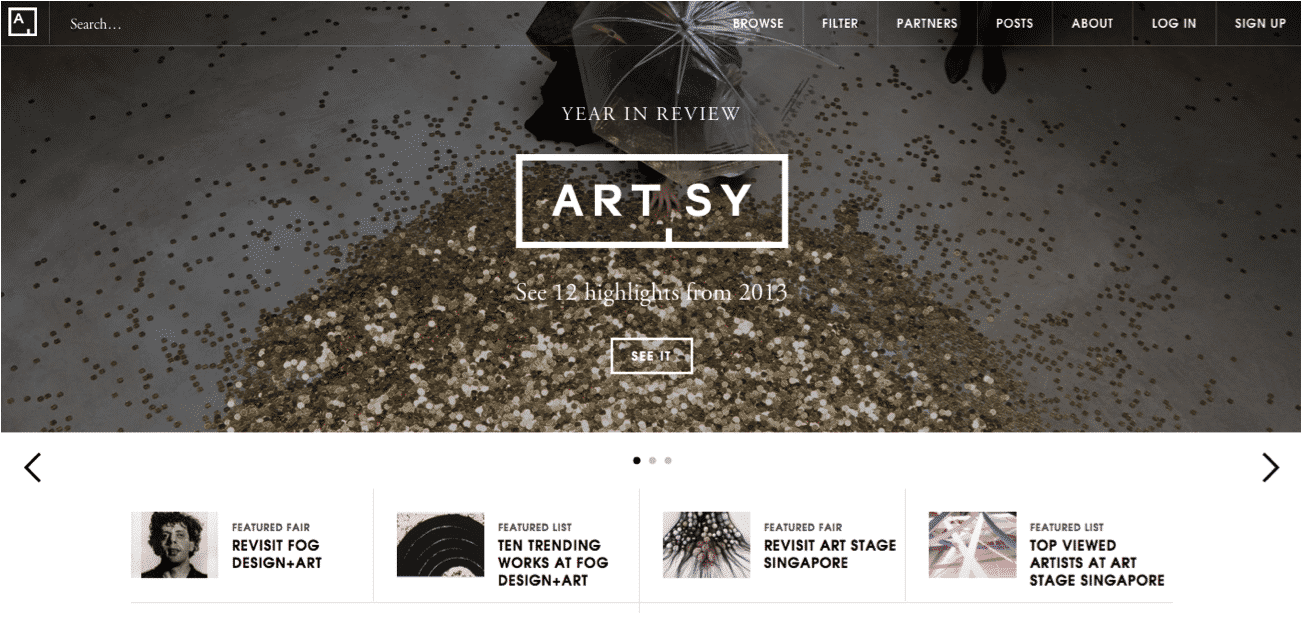 4. Artsy
Now we're moving away from the sales side of the online art world. Artsy was originally envisioned as a sort of Pandora for art lovers, matching you with different artworks and artists based on your tastes. Over time, it has focused more on showcasing and previewing the collections of galleries and exhibitions – that means people all over the world can see what these collections have to offer rather than traveling to wherever the next art fair happens to be!
Instead of a Pandora, Artsy is almost more of a Pitchfork – a super cool and exceptionally-curated source for the "next best thing" in the art world!
5. Behance
Behance is an online portfolio site for creative professionals. In addition to traditional fine art, they mainly cater to graphic designers, architects, fashion designers, and all sorts of other creatives. Rather than focusing on sales, Behance is about giving people a platform to showcase their work and connect to their peers and potential clients all over the world.
Creative types aren't always the most organized (we speak from experience!) but Behance offers a way to create comprehensive, professional portfolios to "remove the barriers between talent and opportunity." Awesome!
And Last But (Definitely!) Not Least…
There's ARTDEX! Like Behance, we're all about bringing the art world closer together and spreading access to amazing artworks and artists across the globe. On ARTDEX, artists, collectors, gallerists, and art lovers of every stripe can create and showcase portfolios of the art they make and discover and share the art they love. And they can connect and celebrate with other people that love the same things they do!
The internet is all about connectivity and the art world is finally moving online. We're proud to share the growing online art space with all of these awesome companies!