Performance art may not have been around as long as centuries-old traditional art disciplines have, but throughout its short history, performance art always succeeded at making waves as a critical avant-garde art movement throughout the 20th century. However, its position in the art world has changed significantly since its beginning. There are now concerted efforts to capture it and preserve often temporal and unscripted happenings and performances in the same way traditional art is received.
But how did performance art get to this point? How did it evolve over the years and find its way into art museum collections? How does it work with the advancement of technology and retain its essence and ephemerality in this digital era? Let's have a closer look at the performance art's fascinating and complex nature.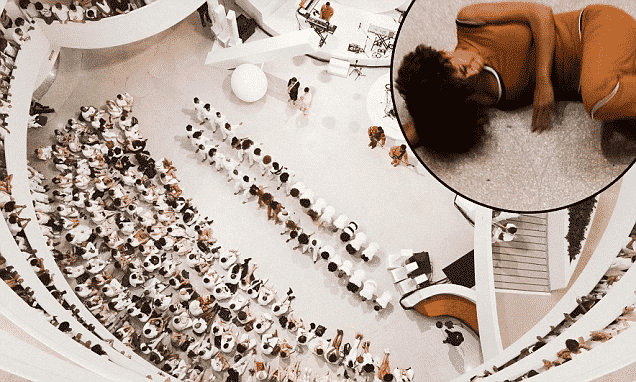 What Is Performance Art?
It can be difficult to classify an act as a performance piece since anything can be considered performance art as long as an artistic act performed by the intended artist and its audience chooses to participate by observing it that way. However, there might be a few criteria to guide us when analyzing performance art, even if it is outside of the conventional art scope. Performance art generally defines as an art discipline where the art is presented live by the artist. It is a time-based, transient in nature, often interdisciplinary and collaborative, mixing different forms of art into a single piece.
Even though some may say any creative act can be a performance art, not every piece can be one. The media today especially tends to use the term to describe anything controversial and plainly strange — such as Lady Gaga's meat dress or her arrival to Grammy's in a giant egg, for instance. But if an act creates an abstract symbolism, provokes deep thoughts about itself, and has a lasting meaning when more often than not it is performed only once and never repeated, then we are firmly in the territory of performance art.
By and large, performance art during the time of social and political upheavals might have more significant impact than ever. Such as those artists from the past avant-garde movements, like Dada and Futurist in the 1910s and Fluxus in the 1960s having made the new waves of those groundbreaking performances. Many from discontentment and confinement from the conventional art forms and societal norms using their body as a theater of art itself. Since then, it is continually being redefined —most notably by the collaborative and expansive mix of new mediums and contemporary aesthetics. The ephemeral and reactive nature of performance artworks well in today's political landscape fraught with protest movements and creatively conveys the urgency of the times we live.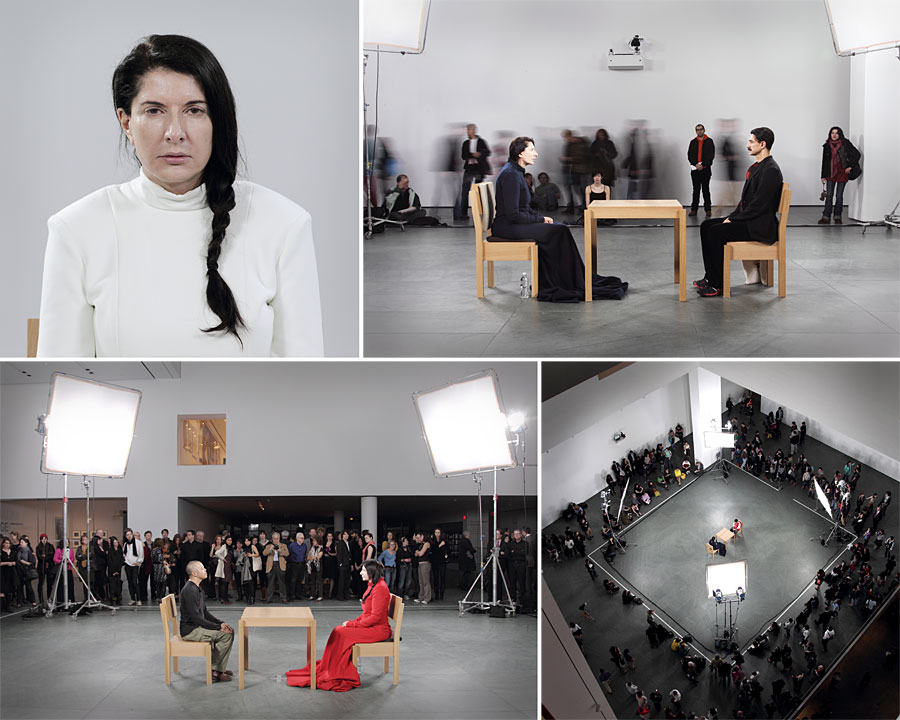 Entering the Mainstream
Performance art in museums is not necessarily a new thing, but it undoubtedly has been accepted as the mainstream art category lately. Still, even as early as 1969, the entire Guggenheim Museum was turned into a stage for Meredith Monk and the first part of her piece Juice: A Theatre Cantata in 3 Installments. More and more institutions, especially prominent museums in New York like the Whitney Museum of American Art, Guggenheim, MoMA, have been accepting performance art and dedicating some of their spaces and biennials to it.
In 2009, MoMA expanded its performance art program by adding it to their department of media and opened its first Media Lounge that presented its collection of single-channel videos. Behind this decision, there was a conscious effort to not only incorporate more of performance art at the museum but to emphasize it and put it under the spotlight it deserves. These changes opened the door to many institutions to think about upgrading, adding, and enhancing their existing performing space, and a lot of the museums did so through expansion and renovation.
And so the performance art's entrance into the mainstream art became widely popular in the last decade, with regular museum programs dedicated to the art form. The art audiences received it well, often flocking to experience the ephemeral and unique quality of performance piece for themselves. One of MoMA's biggest successes to date was the world famous Serbian artist, Marina Abramovic's The Artist Is Present in 2010. It was an incredible feat of 700-hour marathon show where she sat motionless and not speaking for hours on end, staring into the soul of the person who would sit opposite her. Some 1400 audiences have participated to her performance as a result.
There have been certain controversies about re-staging performances, some of which Abramovic addressed herself. When it comes to recreating an original piece, there is an absolute desire to preserve the art so that it can later be appreciated and critically reviewed. But the very nature of performance art is that it shouldn't repeat itself — and some performance artists have gone through great lengths to ensure that their art will vanish along with them.
Recent Work of Performance Artists in Museums
However, some artists are not opposed to re-performing a piece. Joan Jonas, a pioneer of video and performance art, is undoubtedly one of them, as she recently got her multimedia installation They Come to Us without a Word to be hosted at the San Francisco's Fort Mason Center for Arts & Culture. They Come to Us without a Word was first commissioned for the U.S.Pavilion at the 2015 Venice Biennale.
Jonas has established her name in the performance art arena decades earlier, with interdisciplinary art being her focus. Her recent performances include drawing, sculpture, and video into the performance, with a focus on the natural world and oral traditions that evoke the power of natural elemental forces. Jonas is one of the most notable artists of recent years, and the winner of the 2018 Kyoto Prize and her performances have garnered national and international acclaim.
When it comes to They Come to Us without a Word, it evolved as an idea from Jonas' earlier piece, Reanimation. Both share a focus on the natural world. However, the earlier piece was inspired by an Icelandic author's works, while some of the fragments for They Come to Us without a Word came from ghost stories of the oral tradition in Nova Scotia, which ended up forming the non-linear narrative of the piece. It linked the different rooms of the exhibition space. In each of them, two video projections showed the ghost narrative and the central motif of the room, where ghosts are related to the fragility of the natural world and species that are disappearing, such as bees. As the artist, herself states, it is vital for the audience to experience the piece, rather than try to understand it.
Performance art is certainly finding its way into the mainstream and museum collections while being so well-suited for our fast-paced and all consumed visual way of living. No doubt for now and in the future, we can expect more museum exhibits and programs featuring performance art, as well as increased interest from the media and public.