The Great Recession of 2008 reminded us that economic nosedives happen. When they do, the art market and most other industries need to adapt and navigate their way through the disruption. However, what we were never prepared for was a global pandemic, one that overwhelmed the healthcare system, forced lockdowns, and crippled the economy. We began to reorder and reevaluate our priorities as we prepared for the worst. And investing in art fell into the category of "non-essentials" as people chose to focus on purchases that secured their physical survival.
For emerging artists, the decreased interest from previously invested art enthusiasts meant facing an art market in which they were already struggling to penetrate. However, all is not lost. Just as there is hope that we can someday put COVID-19 behind us, there is reason to believe that the economy and the art scene will thrive again.
Until it does, artists need to demonstrate the value of art, especially in these times of crisis. Art remains to be expressions of our humanity, helping us depict shared experiences, encourage social interactions and foster understanding between communities. Therefore, you should also champion the art scene and your co-artists for being instrumental in promoting positive mental and emotional health amid a pandemic.
Being a struggling artist in today's weak economy means you will need to become multi-faceted and adaptive by all means. To survive, creatives must get creative.
Be Flexible with Your Prices
Before the global disruption and economic downturn, you may have already been satisfied with your pricing and committed to it. After all, so many factors come into play when putting a price on our work. We know that pricing art is different from creating art, and quantifying creativity remains one of the biggest challenges for any artist. We each have our individual processes, yet intangible factors are difficult to put a value on and even harder to justify with a defined dollar amount.
What we end up doing is looking at the existing art market; we compare our art with work similar to ours that's already being sold. We may also take into consideration our target audience and their budgets. And what many artists do is determine their hourly rate, a strategy that some artists disagree with. After all, artists can often find themselves in a creative flurry and accomplish a piece quicker when they're driven by inspiration. And it wouldn't be fair to get paid less for getting work done faster.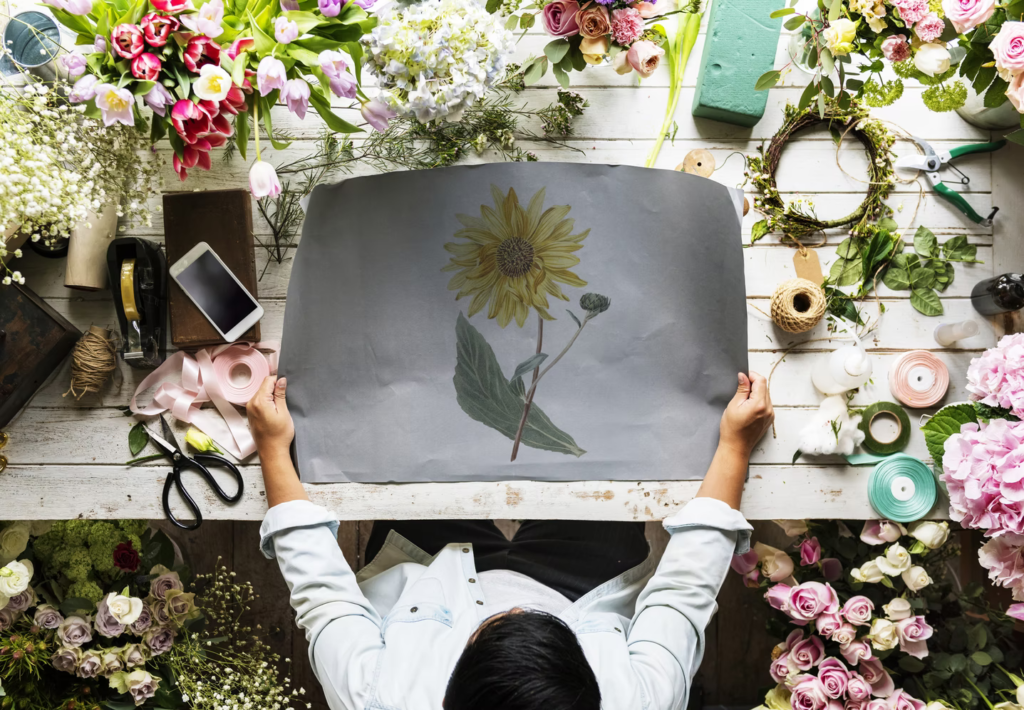 But whether you price your art based on size, medium hourly rate, the competition, the target buyer, or the current art market, the harsh reality today is that fewer people are spending on art. And the pricing model you've worked hard to establish may need to be reconsidered. However, adapting to the current market doesn't have to feel like a desperate move; consider it the natural evolution that all emerging artists must experience on the journey to becoming discovered by an established art scene and seen by a larger audience. Ultimately, flexibility with pricing is strategic.
Unfortunately, we all now find ourselves struggling to find buyers. And being flexible with your pricing may be key to surviving these turbulent times. So as not to sacrifice the existing price tag you've placed on a specific work of art, you could start by offering installment plans. You may also consider giving discounts, which you can market as limited offers.
Create with the Buyer's Budget in Mind
Your existing work for sale may still be beyond the reach of today's buyers. Instead of discounting your work to make them more affordable, create new pieces with the buyers' budgets in mind. One way to approach this strategy would be to work on smaller-scale versions and sell them at affordable pricing for the broader public. If you typically use large-scale canvases, paint on medium to small canvases; this works especially for artists that price their art by size, such as by square inch.
Another way of creating with the buyer in mind is by offering to do commissions based on what the client can afford. Someone may have always been interested in your work but could never fit it into their budget. This may mean scaling down or simplifying your process. But it also means your client gets to say they commissioned a piece made by an artist they admire.
Make and Sell Prints of Your Art
Prints provide your supporters with affordable alternatives to your original artwork. There are special types of art buyers and collectors from the professional art scene that focus on buying prints and drawings because these versions are known as "academic" studies of the artist's works. Art scholars prefer to purchase prints and drawings over paintings and sculptures because they most likely appreciate the artist's work but cannot afford to buy. Therefore, producing prints and drawings supports your total oeuvre to become acknowledged by academic circles once you have penetrated the market to become a successful artist.
Engage with Your Fans on Social Media
The global pandemic burdened the economy, threatened our health, and weakened our sense of psychological safety. It also reinforced the power of online spaces and the internet's ability to keep us connected. With lockdowns, quarantines, and social distancing, we consumed more content than ever. For artists, the spike in content consumption means more opportunities to promote our brand and get our artwork in front of audiences.
A good way to leverage our target markets' surge in online usage is to develop a social media strategy. Posting images and videos often promotes your work to fans and potential curators, and buyers. Invite engagement by asking your viewers which part of your creative process they're most interested in. Respond to comments and ask for feedback.
Share your artistic skills and unique processes through live feeds or a series of posts. By sharing the creation process or a "behind the scenes" look, your audience feels invited, and therefore, invested in your world. Ultimately, art buyers purchase art that fuels an emotional connection. Understanding the story behind work, such as your inspiration or the secrets that it holds, connects you to your fans on an emotional level.
Collaborate with Other Creatives
The problem with working independently is that it leaves out other insightful perspectives, limiting the opportunity for valuable engagement and actionable feedback. That's why it can be beneficial to collaborate with other creatives. Special collaborative projects between artists not only bring attention to the local art scene but also promote both artists' works. For example, one artist paints while another adds other elements, such as collages or materials. Collaborate on canvas by inviting muralists or street artists you admire.
Step Outside of Your Comfort Zone
It's harsh that the pandemic has forced us to pivot and worry about our futures as artists. However, these times also give us excellent opportunities to evolve as artists, leveraging our existing dexterity and creative perspective. Traditional painters can learn digital art and digital artists may venture into the world of webcomics, which are great platforms for promoting unique art styles along with storytelling abilities. For artists who only sold their work through local galleries that have since been closed following the pandemic, this is an opportunity to sell through alternative platforms like Instagram or Facebook paid ads. Printing your work on shirts or other merchandise can also help you reach a wider audience.
As an artist, how have you been staying creative and navigating through economic hardship? In an industry that has faced hardships before, it is essential for us to stay connected and share our coping processes with other artists. At ARTDEX, we believe that one of the best ways to get through these challenging times is by staying connected with the art community. That's why we've created a free platform that connects artists, galleries, curators, collectors, and educators to support and share information with one another. This way, we can all help each other stay creative and continue to adapt through the changing times.