Art collecting is often related to closed circles of the super-rich ready to spend millions of dollars to acquire the coveted piece of art at Christie's or Sotheby's auction rooms in New York or London. Besides, contemporary works of art sold at soaring prices often fill the newspaper and magazine headlines, supporting this widespread assumption for the art public. However, you do not need to be a billionaire or a global superstar celebrity to start building an art collection.
Herbert and Dorothy Vogel are the perfect examples of art collectors who built an impressive art collection on a budget. This New York couple with regular jobs succeeded in creating a fantastic art collection of almost five thousand pieces that was considered one of the most significant post-1960s art collections in America. Their unique buying method set them apart from more "conventional" art collectors. Namely, Mr. and Mrs. Vogel only chose art pieces they liked and could carry home in a taxi or subway.
For this reason, the significant collection displayed and stored in their Manhattan's Upper East Side's apartment, consists mostly of minimalist and conceptual art. This exciting story about the "proletarian art collectors" proves that you can create a valuable collection without breaking the bank. However, you need to devise a clever strategy and make smart first steps into the intricate and sometimes intimidating art world. Before you decide to start collecting art, you need to learn what, where, and how to buy artwork within the set budget. This guide to starting your own art collection will offer you some guidelines and tips you should follow to avoid beginner's mistakes in this exciting but complex process.
Buy The Art You Love
Before you start collecting artworks you need to determine the main motives for such a decision. Determining the main goals for purchasing art may define the entire course of one's art collecting journey. It is essential to find out whether you want to buy the art to express your unique taste and aesthetics, or you prefer investing in art with the potential to grow in value over time.
While purchasing investment pieces is a valid concept for many financially motivated art collectors, it can be risky because no one can predict whether a specific artwork value will be increasing over time. Furthermore, if your primary motive for starting an art collection is a sure return on art investment, you need to look for works of well-established artists. And this undertaking requires a significant starting budget.
An experienced art advisor advocates buying art you like and genuinely appreciate its aesthetics. Because you will have to look at these pieces every day, so you should opt for those artworks that bring joy and inspiration to you personally. At the same time, setting a budget for purchasing art does not mean you need to settle for pieces you don't love just because the art price fits your budget. On the other hand, you should not underestimate the value of art pieces if the price is below the amount you believe a "good art" should be sold for.
When you find a piece you really love, buy it whether it costs $50 or $1,000 if they're within your ideal budget for collecting art. It is better to pay less for an emerging artist's first-class work than spend all you have on the inferior work of a famous artist — just because it offers a brand recognition. As the Royal Academy artist Norman Ackroyd stated about art collecting: "When it goes on the wall, can you live with it?" However, sometimes the more crucial question is whether you can live without it. According to Ackroyd, if your answer is negative, "that's when you should really go for something."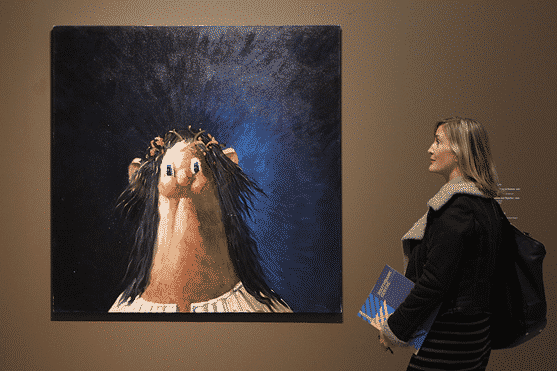 Meet The Art Schools Graduates
Once you set the art-purchasing budget, you need to know the perfect places to visit and find exciting yet affordable artwork. All the major art schools organize annual graduate shows presenting the work of up-and-coming newcomer artists. These shows allow you to meet the next generation artists and support their work and development of their career. This way, you can also buy exciting new art at affordable prices, before galleries start representing these artists and some of their art value may have a chance to skyrocket within several years.
However, you should not rush into buying the first piece that catches your attention. Take your time, instead, and enjoy the piece of art you like. Then, try to find and meet the artist standing behind that exquisite art piece. By getting to know the artist, you will better understand the idea and message they want to share with the world. This way, you will create a trustworthy relationship and become a loyal patron. One of the most influential and competitive graduates shows worldwide is the Royal Academy Summer Exhibition, responsible for numerous flourishing careers in the past. Here, you can find excellent art at bargain prices, but you may need to act swiftly and make smart decisions.
Explore Affordable Art Fairs And New Art Market Trends
Besides the graduate shows, you can start an art collection by purchasing various artworks at art fairs. Apart from the famous Art Basel events or New York's Armory Show that attract A-list collectors, smaller satellite art fairs have mushroomed around the time of the major art fairs, offering more affordable options to art collectors. Therefore, try to look for the art fairs organized by the public, non-profit organizations, selling significant artists editions starting from $50 upwards. This way, you may acquire the work of a favorite artist without breaking the budget, learning how to make smart steps in the demanding art collecting market along the way.
Another great way to become an art collector with a set budget is to explore unconventional art markets. The fact is, you cannot expect to leave a famous auction house with multi-million dollar Damien Hirst work, with a limited budget, and why should you anyway? An array of fresh and trendy art markets offer exciting and reasonably-priced art for your collection. According to numerous art experts, African art is growingly popular among art collectors, and you can acquire a valuable piece of art at entry or medium-level prices. However, you should always follow your instinct, buying art that suits your taste without blindly following current market trends.
Start With Limited Edition Prints Or Small Objects
Many people think that they become serious art collectors when they buy the first framed painting. However, art pieces, like famous artists' limited edition prints and photographs, small sculptures, and design objects, sold at reasonable prices, represent a perfect choice for people starting an art collection. These excellently-crafted objects may bring additional value and an eclectic mix to your collection. Nowadays, even signed posters may accumulate a certain value. For example, a signed poster bought at Gilbert & George's 2015 White Cube exhibition for $10 has increased its value tenfold within five years.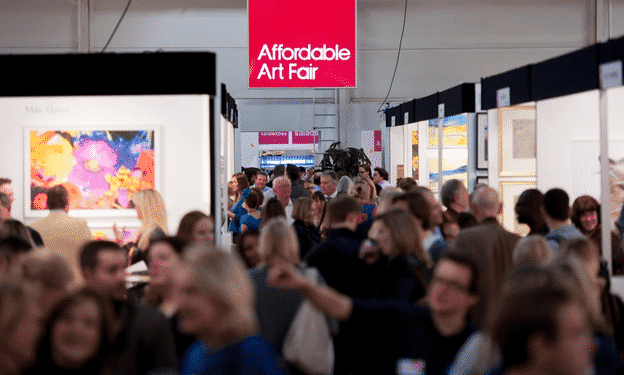 Social Networks Are Amazing For Art Collectors On A Budget
Millennials recognized the power of social networks long ago. As the generation that is reaching their prime spending years, they have chosen to avoid conventional art galleries and auctions when buying art. Instead, they have opted for Instagram because this image-based social media is more accessible, offering an array of excellent yet reasonably-priced works of emerging artists. By following a post on Instagram, you can find out all about the art you are interested in, contacting the artist via direct message, and paying for the acquisition via PayPal or other low-cost payment apps.
Besides, numerous artists who sell their works on websites often offer discount codes to buyers to increase audience engagement and further promote their art. Another amazing way to start an art collection and create valuable contacts with artists and gallerists is to make an ARTDEX account. This free art-centric digital platform allows collectors to manage, organize, connect and share their art pieces with other art enthusiasts and professionals.
Conclusion
Art collecting may be intimidating and demanding. Before you start building your art collection with a limited budget, you need to explore your motives and learn where and how to purchase valuable and exciting art pieces. It is essential to buy something you love and enjoy your journey from the beginning. Later on, when you gain additional experience in art-collecting and have an ability to boost your budget, you can focus on investing in art to take it to the next level.
This article has offered valuable tips for starting an art collection without breaking the bank. You need to follow them and make smart decisions to fully enjoy this exciting process to become a discerning art collector. However, if you need additional help, you can always find professional art experts to show you how to choose perfect pieces for your collection.