"I always knew I had something to say even when nobody else wanted to listen." – Marilyn Minter
Marilyn Minter is known for her hypnotizing hyperrealistic paintings and vividly-colored photographs, which often include imagery depicting human sexuality, feminine desire, and erotic impulses. Minter explores the contemporary philosophies of beauty and has established a personal brand that defies falling into the trap of prevalent movements and societal limitations. Today, her works are included in collections at the Museum of Modern Art and Guggenheim in New York and the San Francisco Museum of Modern Art and Museum of Contemporary Art in Los Angeles.
And on April 12th, 2023, Minter will unveil her latest works at LGDR – portraits of "21st-century odalisques" based on what Minter refers to as her "heroes." Minter's muses include modern feminist icons like Lizzo, Lady Gaga, Gloria Steinem, and Monica Lewinsky. It will be her first show in New York in six years as her portraits each take a whole year to paint. Minter says "I don't paint anyone that I don't admire." Minter also declares, "I like working with women who own their own power."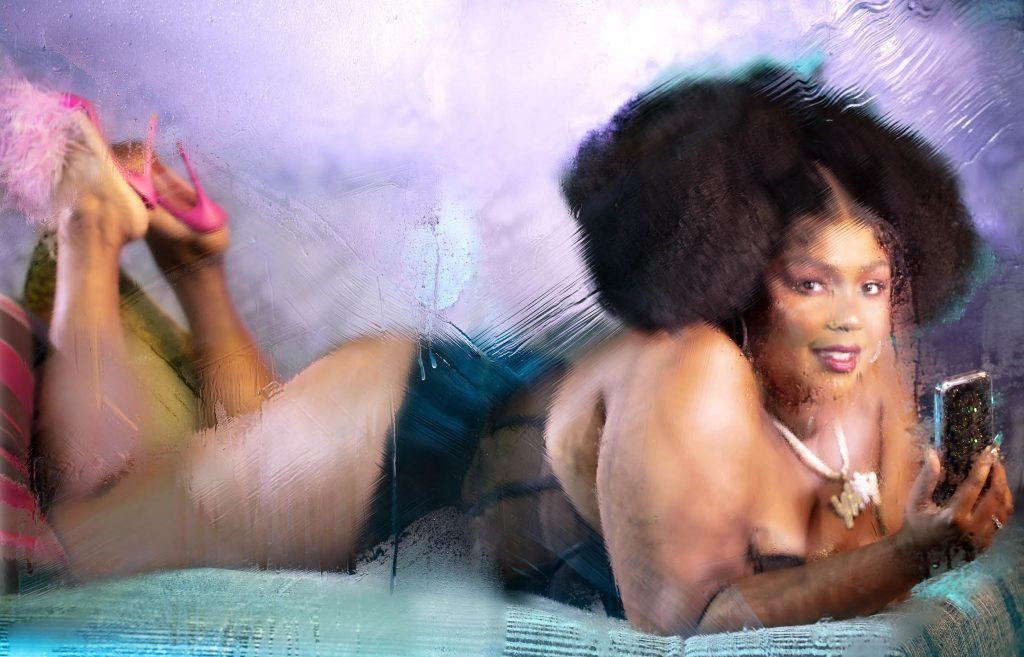 Minter's Early Influences and Journey to Own Her Own Power
Born in 1948 in Shreveport, Louisiana, Minter was born into an upper-middle class family as both parents came from wealthy backgrounds. Their family, which included two older brothers, relocated to Miami Beach – a move that Minter suspects was made so that her father could be closer to his favorite gambling spots. Beyond being a gambler, Minter's father was also an alcoholic that eventually left their family when Minter was just eight. And upon suffering a breakdown, Minter's mother was placed in an institution where she became addicted to prescription drugs. While she had older brothers, her mother had a full-time nurse, and the household had a maid, Minter felt she was basically on her own growing up.
Minter would begin to draw, improving her skill as she copied from comic books – tracing princesses and comic-strip heroines. Mostly left alone, Minter started drinking and experimenting with drugs in her early teens with her friends whose parents were also mostly absent. She used her creativity in juvenile but criminal ways to make money, including taking students' driver's licenses and changing their information so that the owner appeared of legal age and be allowed to enter bars and buy alcohol. And at 16, she was caught by the police as she carried bags of liquor across a parking lot. When she was asked her age, Minter accidentally claimed she was 21 years old although the driver's license that she herself had manipulated stated her age was 23.
Despite constantly being in and out of trouble as a teen, Minter would go on to study at the University of Florida where she began to take herself more seriously and majored in photography. Minter had long-harbored ambitions of moving to New York City where she hoped to go to the Factory and meet Any Warhol. She also felt that Florida offered her no future as an artist. After attending grad school at Syracuse University in the 1970s, Minter finally made her move to New York City where she has stayed and currently teaches in the MFA department at the School of Visual Arts.
Empowering Visceral Depictions of the Female Body, Sexuality, and Emotions
Minter's early works were under the guidance of Diane Arbus, an influential photographer who is best known for pictures of "freaks," eccentric characters, and marginalized individuals like carnival performers, nudists, strippers, and people with dwarfism. Reportedly, Arbus fell in love with Minter's collection of black and white photographs. The series titled "Coral Ridge Towers" were photographs of Minter's drug-addicted mother doing mundane activities such as smoking a cigarette in bed and engaging in her beauty rituals like applying makeup or putting on hair rollers. Arbus was impressed by the work and didn't misinterpret it as romanticizing the disturbing descent of Minter's mother, a former Southern belle who posed stoned.
Minter admits to the lasting influence her mother has had on her understanding of womanhood and its impact on the work she produces, which explore the complexities and contradictions of the female body and emotions. Throughout her career, Minter has dedicated her work to addressing the challenges of the sexist treatment of women in society and in art.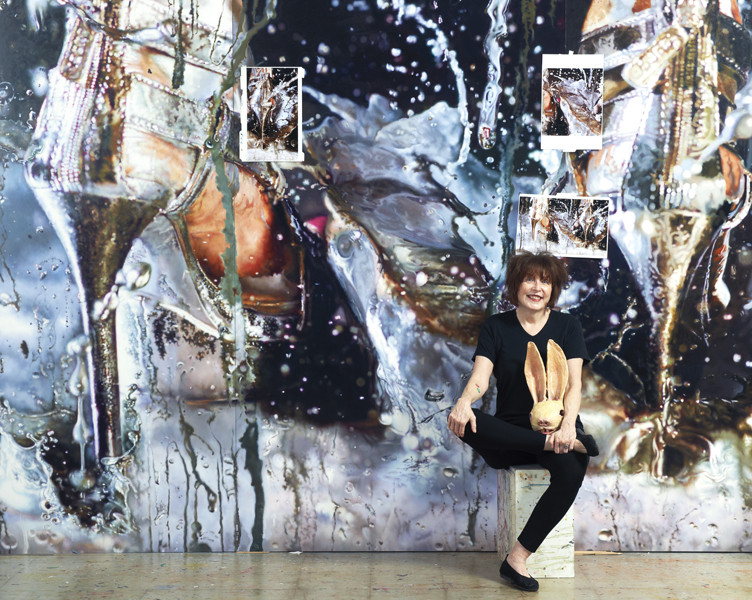 In the late 80s and early 90s, Minter produced 100 Food Porn, a series that explored the pleasing sensuality of food preparation – associating the act of peeling fruit, deveining fish, shucking oysters, and removing kernels from corn cob with sexual activity. Also in the early 90s, Minter produced a series of "porn paintings" which drew negative criticism and was misinterpreted as being complicit in sexism and the exploitation of women in the porn industry. The imagery was scandalous and threatening at the time, a reaction that Minter believes would not exist today thanks to the Internet and societal evolution. The backlash only highlighted why Minter's works are relevant and catalysts for conversations on female empowerment and sexual ownership.

Over the decades, Minter has been the subject of many solo shows, including exhibitions at the Contemporary Arts Center in Cincinnati, Deichtorhallen Hamburg, and the Contemporary Arts Museum in Houston.
Minter examines the unpleasant and tabooed aspect of glamor, attempting to push boundaries through grotesque depictions of desire. Through her work, Minter challenges society's ideals of beauty and sexuality and the beauty industry's manipulation of human desire. And some of Minter's most recognized works include her works that expose the fashion industry's commercialization of the female body through the exploitation of fetishes. In Mud Bath (2006), Minter transforms an ideal and often fetishized fashion object, a manicured foot wearing a glitzy high-heeled shoe; instead of a glossy high-fashion image, it is a filthy mud-splattered depiction. In Dirty Heel (2008), Minter amplifies the dirty heel of a foot settled in the seat of an otherwise glamorous high heel shoe. Strut (2004-2005) is another extreme close-up of a grimy foot wearing a high-fashion high heel shoe, which is bedazzled with rhinestones.
In 2017, the first retrospective of Minter's work was on view at the Brooklyn Museum. In Marilyn Minter: Pretty/Dirty, audiences experience four decades of Minter's artworks, which warned viewers of sexually explicit content. Included in the exhibition were her photorealistic paintings and photographs which communicated the provocative language of the female body, feminine power, and desire.
Unlike other artists from Minter's generation, the artist has learned to command the powers of commercial mediums and visual culture, leveraging media in her strategy to share her story. She describes herself as a "total voyeur" when asked about how she spends her time on social media. Touted as the godmother for a new generation of artists embracing what she calls "the feminine grotesque," Minter urges new artists to listen to their inner voice and make work from love rather than follow trends.
"All my work is about how it feels to look." – Marilyn Minter