"There are only two types of women – goddesses and doormats." – Pablo Picasso
Pablo Picasso's love for women started at an early age thanks to his father who started bringing him to brothels in southern Spain at the age of 13, instilling in him an insatiable sexual desire that would burden yet inspire him throughout his entire career. And because of it, he would have two wives, six mention-worthy mistresses, and countless lovers over the course of his tumultuous but undeniably colorful life.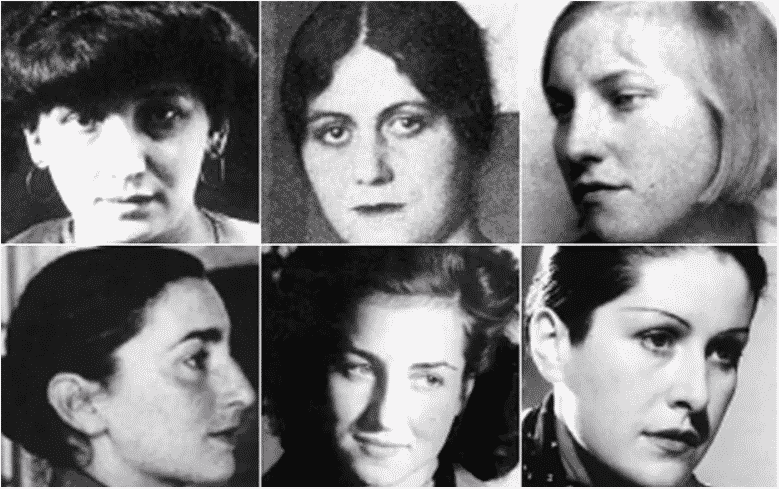 Wives, Mistresses, and Lovers in Hundreds
Picasso's first great love was Fernande Olivier who is said to have inspired his Rose Period works and the early Cubist paintings and sculptures. After a 7-year run, they ended their relationship and Picasso would love again and again and again.
Some of Picasso's most celebrated and iconic works featured his wives and mistresses. In fact, Picasso's most expensive portrait sold-to-date, Nude, Green Leaves and Bust, sold for a record-breaking $106.5 million in 2010. The painting featured his mistress, Marie-Thérèse Walter, who Picasso had begun a relationship while he was still living with his first wife, Olga Khokhlova.
"You have an interesting face. I would like to create a portrait of you. I feel we are going to do great things together. I am Picasso." would be the infamous lines that reeled in the then 17-year-old Marie. Between 1927 and 1935, Marie would live nearby and they would keep the affair a secret. Their romance was exposed when Marie became pregnant, prompting Olga to immediately leave Picasso and move to the South of France with their son Paulo.
And by the time Marie gave birth to their daughter Maya in 1935, Picasso would meet Dora Maar. But instead of Dora taking Marie's place as the private lover, she would be the one that he paraded to the public, keeping Marie in the shadows where she'd always been. Four years after Picasso's death, Marie would hang herself in the garage of her home.
"Women are machines for suffering" —Picasso
Dora Maar was a surrealist photographer who challenged Picasso emotionally and intellectually. His frustration towards her showed in his work through the use of a vibrant palette and deconstructed angular forms. Picasso's Dora Maar au Chat painting would be won in auction by an anonymous Russian bidder in 2006 for $95,216,000. She would be the muse for his many so-called weeping women portraits.
"For me she's the weeping woman. For years I've painted her in tortured forms, not through sadism, and not with pleasure, either; just obeying a vision that forced itself on me. It was the deep reality, not the superficial one."
Never granting Olga a divorce, Olga and Picasso remained married until her death in 1955. And in 1961, Picasso would marry again at the age of 79 to a 27-year old Jacqueline Roque. He would paint her more than any of the other women in his life and even painted 70 portraits of her in just one year.
Dramas, Death and Suicides, but No Divorce
However, despite the deterioration of Olga and Pablo's relationship, she would eventually emerge as a major influence on Picasso as never before seen photos, films, and letters from the family archives were revealed. During the height of their romance, his artwork of her could be described as lustful and carnal. But as the relationship soured, paintings of Olga depict her as deformed and contorted.
And in 2017, the Musée national Picasso-Paris would be the first ever to devote an exhibition to Olga Khokhlova, shedding light on the painter's long-time muse through letters and family photographs along with Picasso's paintings.
Does the fact that Picasso had hundreds of lovers make him a misogynist who changed lovers as often as he changed the mood of his paintings? Or was he just constantly chasing that which he recognized to arouse in him the most motivation to create his art? One thing is for certain, he left behind countless tormented lovers at the cost of some of the most remarkable artworks we will ever know.