People who have recognized the creative spark that ignites their artistic flame need to overcome numerous obstacles to become professional artists. Often they are struggling to find answers to vital questions related to pursuing an art career. Some of these questions are how to set art career goals and establish a recognizable and successful artist brand in the bustling and highly competitive art world. The time of starving artists has long gone. Nowadays, numerous talented people seek ways to have their artistic voice heard and make their artwork to be recognized and profitable.
Another poignant issue that may prevent you from building your career and turning it into a successful art business is a fear of failure. An array of talented, creative artists burden themselves with constant doubts about the quality of their artwork. Also, art has never been considered a lucrative career in general. Many renowned artists kept their day jobs and multiple freelance gigs to finance their artistic endeavors. Getting started from scratch in the art business is a painstaking process that will involve constant work and tackling numerous issues that are new and challenging to you. You will have to learn about business administration and balance between your regular job and your art. Bear in mind that an artist's career is a series of ups and downs, and you will experience successes and rejections on this career path. The sooner you learn to deal with both, the better.
This complete guide will help you understand how to pursue your art career and become a successful artist who can make a good living from their art. Here, you will also find some valuable tips for starting a career and answers to the relevant questions. We will also present to you some globally famous artists who kept their regular jobs to fund their artwork. Their experiences may offer you a valuable perspective on starting a career in art.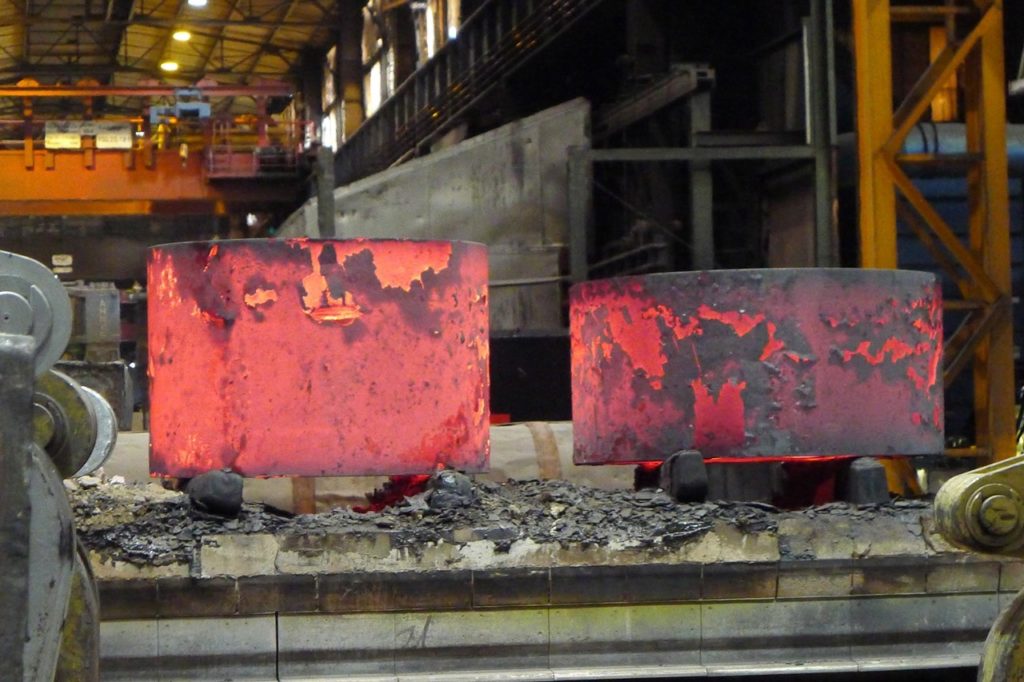 Things You Need To Know Before You Start An Art Career
Here are some useful tips from established artists that will alleviate the challenges of the first steps in building a significant career in art.
1. There is a Long Way Ahead of You
Developing your unique artistic expression is a long-lasting learning process filled with trials and errors. Rare are those who have experienced moments of sheer inspiration that led straight to the creation of exquisite artwork. Be prepared for times when you will struggle to find inspiration. This may be discouraging in the beginning, but try to work on your art even when you don't feel that creative energy spark right away. Fight your fear of failure by creating constantly. There will be many obstacles on the road of becoming an established and successful artist. Learn to take and digest negative reception from art world experts like gallerists and critics, and focus more on improving your artistic skills. Do not expect others to fall in love and promote your work right away. Rather, you should invest time in learning marketing and publicising skills and use them to stand out and find patrons. Focus on people who appreciate what you do and reach out to them. After all, they are your audience, and their opinion is all that matters.
2. There is no Right or Wrong Way to Start an Art Career
The successful professional artist Lisa Congdon described her beginnings in developing an art business like"a journey to a foreign country she knew nothing about." She thought that all the other artists knew how the entire art market system worked, and she felt completely lost in this new scene. Nowadays, she is a successful and profitable illustration artist and author that handles her art business flawlessly.
Taking the first steps in any career may be intimidating. You need to know that every artist on the scene has overcome the same obstacles you are facing. Make your business plan and stick to it. Discipline and confidence will help you get the desired recognition from the art institutions. The art market is a highly competitive scene where artists constantly measure their success by the number of art prizes won or the number of art pieces sold. Instead of comparing yourself with the competition awards, focus on building your customer and fan base by monopolizing a certain art niche and adding extra value to your art.
3. Make the Best of New Technologies to Promote Your Art Business
The development of new technologies has provided artists with the opportunity to expose their work to the audience worldwide. This is a massive advantage unimaginable to artists in the past. If you want to build your career in art, you need to regard it as a small business and follow all the current trends in the art market to make it relevant. The first step in creating a strong internet presence is setting up a website connected with all your social media accounts. Secondly, you need to create a platform for selling your art projects online. This is time-consuming work, requiring a high level of responsibility and understanding of how the virtual art market works.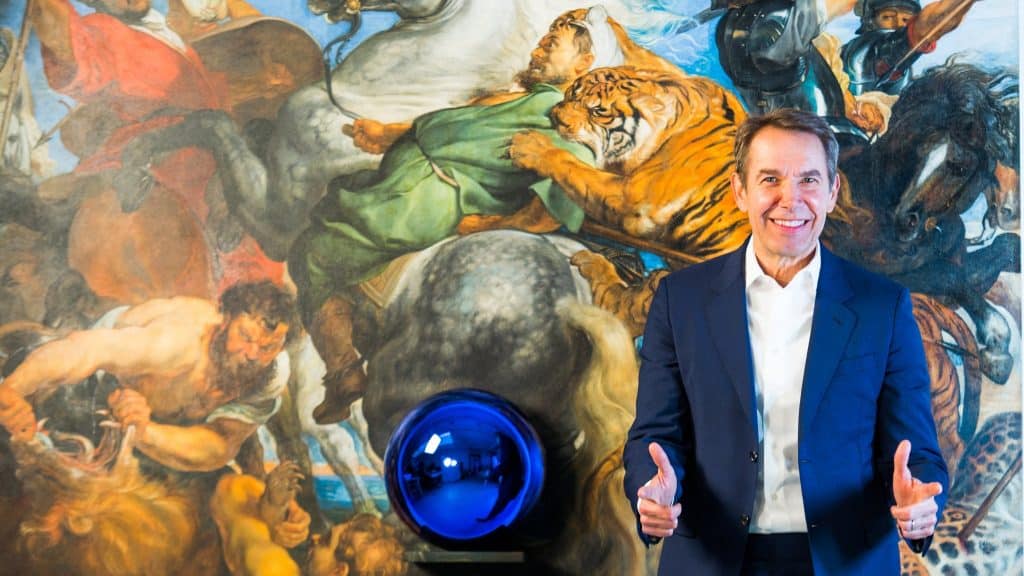 4. Invest Time in Learning About the Art Business
Deciding to pursue an art career is the life-changing moment that brings numerous daily responsibilities and issues to tackle. Besides spending hours in a studio, you will also have a business to run. Creating a balance between running a business and creating compelling art is the most challenging thing emerging artists need to deal with. For this reason, it is essential to learn as much as you can about the art business at the early stages. This is a demanding task, so it may be a good idea to find a mentor who will teach you the essential principles of running an art business. You can always opt for learning about starting an art career from books.
We have already mentioned Lisa Congdon, who wrote Art, Inc.: The Essential Guide for Building Your Career as an Artist, an invaluable guide on how to start an art career, full of practical advice for everyone who wants to make money as an artist. Here, the author offers valuable help in simple, down-to-earth-manner, suggesting numerous ways to make your art profitable (advice on illustrating, creating fine art, licensing, teaching, and so on).
Another useful read for newbies on the art scene, Art/Work- Revised and Updated, comes from two art professionals. Heather Darcy Bhandari, the former art director of the well-known "Mixed Greens" gallery in NYC, and Jonathan Melber, a former art and entertainment lawyer, have joined forces to help artists make first steps in building their business.
Also, try to stay well-organized and don't let business issues take you away from your artwork. Time management plays a significant role in making an art career. So if you feel that running an art business leaves you a little time for creating, seek some professional help to handle the numbers and paperwork for you.
5. Commitment and Persistence are Essential Preconditions for Success
Always bear in mind that there will be times when your art will not be accepted or appreciated the way you would want to. Rejection is something you will have to learn to deal with in the early stages of your career. Instead of obsessing about negative critiques and falling into despair, try to create more and focus on improving your artistic skills. Numerous acknowledged artists stated that they should have spent more time creating art when they were younger. A bruised ego is most efficiently healed by hours of hard work. As Dali once said, "No masterpiece was ever created by al azy artist."
6. Do not Let Fear and Uncertainty Prevent you from Becoming an Artist
Many people have the creative spark that they nourish at a young age. However, most of them let this artistic inspiration fade away and turn to other more "reliable" careers instead. They let the fear of stepping into the unknown stifle their creative expression. Lisa Congdon had a major in liberal arts and no idea what career to choose. Eventually, she became a social justice teacher and committed herself to this work. After awhile, she felt the need to be creative and express herself artistically and started making first steps in that direction. She knew that she would struggle financially in the beginning, and that there was a lot to learn about starting an art career, but she never gave up. So if you feel the need to express yourself artistically and pursue a career in art, do not ignore this. Stay true to your creative voice and wait for the possibility of starting a career in art to appear. This would be Lisa's advice to artists.
7. Don't Count on Making Money From Art Right Away
As someone who has to find their place in the art business world, you need to know that there will be some time before your art becomes profitable. Therefore, it is essential for you to have a regular job as a stable source of income that you can live on while creating art pieces.
This other source of income will free you from the pressure of selling your work. In this way, you can stay true to your artistic expression and avoid following art market trends blindly and creating art that you know would sell. Pleasing the public for profit may be a dangerous trap for your creativity, so it is essential to have a regular job to sustain you at the beginning of your artistic career. An array of widely renowned contemporary artists have kept their everyday job to subsidize their creative work. Here are some of the most significant names in the art world that have done various jobs to support their art financially. Many of these did not obtain bachelor degrees or master's degrees from imminent art schools, but this didn't prevent them from becoming successful and accomplished artists.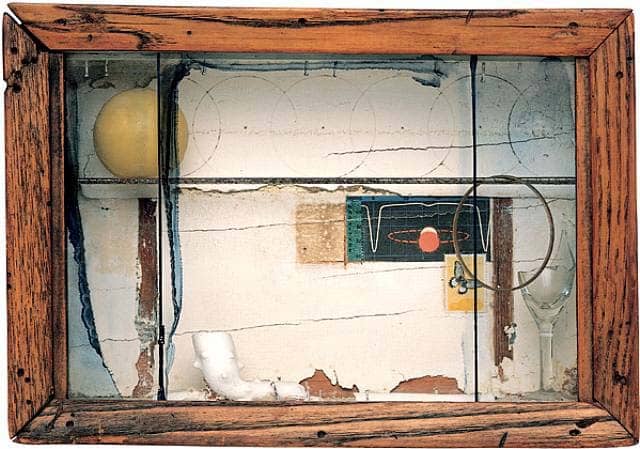 ● Joseph Cornell
He had an extraordinary gift of combining fascinating imagination with everyday life. He was a versatile artist involved in creating assemblage, experimental filmmaking, and collecting. However, he had a strenuous relationship with his mother and was burdened by his career as a salesman. So he created his fascinating art mostly by night.
He started creating and collecting his artwork in 1930 but retained his sales job until 1940. Cornell's landmark exhibition Wanderlust was held at London's Royal Academy in 2015 celebrating his limitless imaginations and one-of-a-kind original works by a brilliant, entirely self-taught artist.
● Vivian Maier
This remarkable art photographer dedicated her life to capturing mesmerizing moments of life in the streets of Chicago and NewYork. Vivian Maier made over 100,000 street art photos during her 50-year long career. She worked as a nanny and caregiver to finance expensive equipment needed for expressing her artistic vision.
● Richard Serra
The famous Minimalist American sculptor admitted that years spent at steel mills where he worked to support himself through art school had a defining impact on his art. He added that this job helped him demystify the life of the working-class people he used to idealize. He creates monumental sculptures to express how people move in relation to space. This artistic genius and Yale graduate also owned a moving business called Low-Rate Movers while living in New York in the '60s. He is described as a stubborn and uncompromising artist, and he stated that this wilfulness may not have always been a good thing, but it has kept him going.
● Julian Schnabel
This renowned painter and filmmaker is a perfect example of an artist who will take every job they can to sustain their artwork. In one of his interviews, when asked about his numerous jobs, Schnabel said that he hated being a taxi driver in New York City. On the other hand, he seemed to have enjoyed being a cook in a Lower Manhattan restaurant where he made cheeseburgers, soups, and occasionally some specialty as an example of culinary art.
Schnabel is an expressive artist who draws inspiration for his art from Cubism and Neo-expressionism. He also combines painting with mixed media art to create powerful pieces that focus on themes like sexuality, redemption, suffering, death, and belief.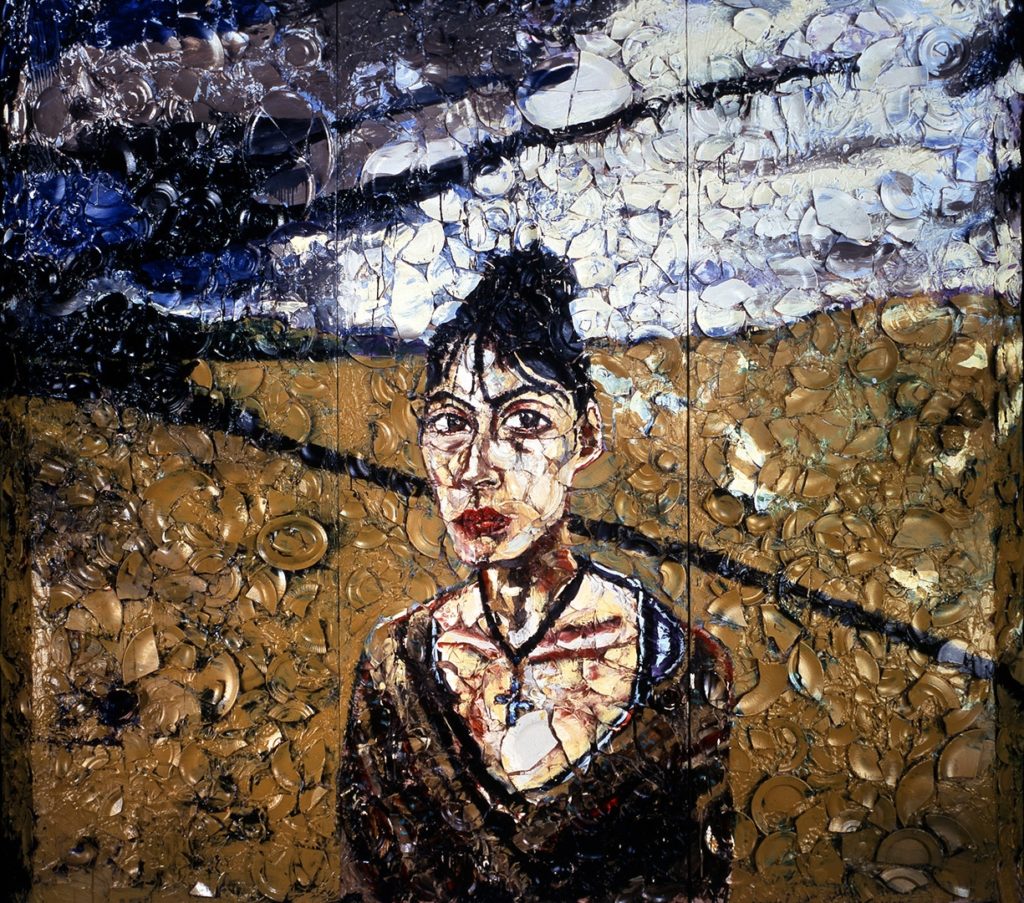 ● Barbara Kruger
She started a career as a graphic designer in the '60s, creating small ads in a woman's magazine but advanced to the editor's position within a year. She stated that graphic design had a determining influence on her art, adding that it became her main artistic expression in time. She later accepted the positions of an art teacher at the University of California and Berkley.
Kruger's work is inspired by feminism and deeply influenced by graphic design. Ironically she uses these advertising techniques to criticize consumerism and contemporary society. People can see her artwork on billboards and posters at bus stops, parks, and other public places.
● Jeff Koons
Koons probably is one of the most famous artists in the contemporary art scene. He first built a lucrative career as the Wall Street broker in the '80s. His talent for trade and finances soon took him high up the business ladder. It is not surprising then that he succeeds in creating highly engaging and profitable artwork. He admitted he was a firm believer in the power of art marketing and media and that he based his art pieces on this. He chooses compelling and commercial art materials, like vinyl and chromium stainless steel to turn everyday items into seductive art pieces. This successful artist draws inspiration from various periods of art history, like Dadaism and Pop Art, but claims that in the end, he just follows his artistic interests. He likes to play with genres, mimicking art from the past. Even though some may see this as the open act of mockery, Koons has found a way to create intriguing and profitable works of art.
Conclusion
Starting an art career is a life-changing decision that needs a lot of planning and firm discipline. However, if you feel an urge to express your artistic voice, you should not ignore it. There are many things about building your art business that may seem intimidating at first. However, bear in mind that every successful artist had to make a distinctive career path and that there is no universal solution that will guarantee success in the competitive art market. Creative people may be easily overwhelmed with all the paperwork and numbers involved in running an art business. For this reason, you should consider finding a mentor to walk you through the basics.
Face challenges and failures bravely. They are common when building a long-lasting art career. Stay true to your art and create continually. In this way, you will improve your skills and add value to your work. If you do this, you will attract the right audience and create an enduring fans and customer base for your art.