The first ever recorded art heist occurred over five centuries ago. In 1473, Paul Beneke, a German privateer, followed and boarded the St. Matthew at sea. The ship was owned by England and bound for Florence, Italy. Beneke seized The Last Judgment (1467-1471), the triptych painting by Flemish painter Hans Memling. The painting had been commissioned by Angelo Tani, a director of the Bruges branch of the Medici Bank. Despite Tani's objection to the seizure and appeals to the papal court for the painting to be returned, Beneke, who was also the town councilor of Danzig, defended that the seizure was a legitimate act of war. And rather than the painting being returned, it was donated to the St. George Brothers church in Danzig. Today, the artwork resides at the National Museum in Gdańsk in Poland. And to this day, the Italian government has been seeking restitution.
Over the centuries, there have been countless records of restitution disputes for artwork and cultural antiquities that were stolen, expropriated, illicitly trafficked, or entered a contract under duress. Conversations on art restitution surged in the 20th century as many nations began to pass legislation seeking the prevention of significant cultural artifacts being improperly traded and leaving their borders. But it wouldn't be until the 1990s and early 2000s that we were confronted with high-profile claims of widespread displacement of cultural property and the debates of rightful ownership. Nazi-looted art during the Holocaust helped spread global awareness on restitution and the unethical acquisition practices by museums, auction houses, and art dealers. And decades later, restitution conflicts surrounding artwork from the Holocaust era still exist.
Throughout history, nations have come into possession of valuable art and cultural artifacts through theft and displacement — resulting in thousands of disputes over ownership and restitution have resulted in battles that have lasted for generations. And yet, many countries, museums, and collectors have justified ownership because the objects entered their borders or came into their possession during times of foreign occupation or periods of colonialism. With restitution hinging on provenance, we've heard stories of collectors and museums actively misrepresenting the chronology of origin and ownership of their acquired art and cultural artifacts.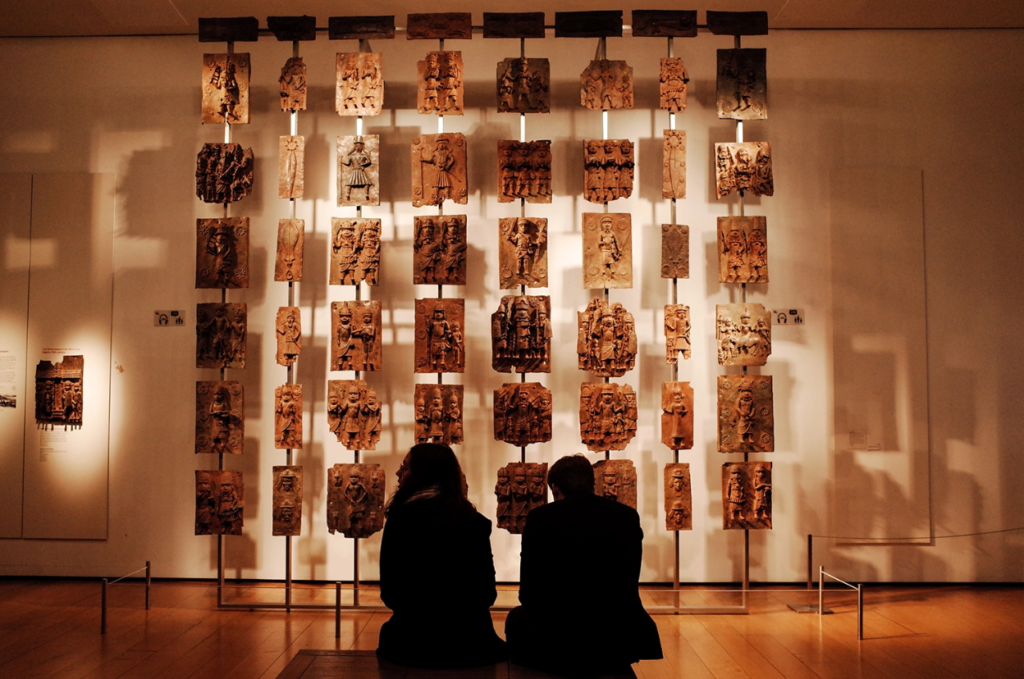 The Shifting Attitudes Towards Restitution and Ethical Ownership
In 2002, 18 major museum directors signed a declaration that argued against the restitution of their collections. The directors, including one from Louvre and the Berlin State Museum, defended that while they discouraged the illegal traffic of archaeological, artistic, and ethnic objects, they urged that we should "recognize that objects acquired in earlier times must be viewed in the light of different sensitivities and values." Essentially, the declaration argued that the objects and monumental works installed in their museums were "acquired under conditions that are not comparable with current ones" and should not be subject to repatriation.
Over the next two decades, we've seen a dramatic shift in attitude. And in the past two years, there has been an unprecedented number of restitution claims that have concluded with positive outcomes and repatriation. Recently, 12 looted antiquities, some of which had been housed at the Metropolitan Museum of Art, were repatriated to Turkey. During the repatriation ceremony on March 22, 2023, Turkish Consul General Reyhan Özgür said that the criminal investigations that led to their return "sends a clear and strong message to all smugglers, dealers and collectors that illegal purchase, possession and sale of cultural artifacts will have consequences."
In 1897, about 5,000 plaques and sculptures, now known as the Benin Bronzes, were stolen by British Colonialists from the royal palace of the Kingdom of Benin, which is now known as Edo State in Nigeria. While most of the valuable sculptures were created by artists of the Edo people during the 15th and 16th century, some of them date back to the 13th century. Hundreds of the objects are held at the British Museum in London while the rest ended up in other European museums. And to date, an estimated 3,000 artifacts have appeared in public and private collections all over the world.In 2017, French President Emmanuel Macron made a powerful declaration that France would endeavor to redress its wrongs from when it was a colonial power and repatriate looted African ceremonial objects. However, it wouldn't be until 2021 that the pledge made by President Macron would be fulfilled. A few Benin Bronzes were displayed a final time at Musée du Quai Branly in Paris before they were finally returned to Benin. Only 26 objects took part in the act of restitution. And how many will follow remains to be seen.
On October 11th, 2022, the Smithsonian National Museum of African Art and National Gallery of Art in the US returned 30 of the Benin Bronzes it had housed to their rightful home in Nigeria. Secretary of the Smithsonian, Lonnie Bunch, spoke at the restitution ceremony that it was "the right thing to do" and "demonstrates how we all benefit from cultural institutions making ethical choices."
On November 29th, 2022 – 125 years after the violent acquisition of the Benin Bronzes from its people – the Horniman Museum in Forest Hill, London announced the first wave of physical repatriation of Benin objects. For now, only six objects are set to return to Nigeria, an act the Horniman's Trustees describe as the "moral and appropriate" response to the request by Nigeria's National Commission for Museums and Monuments (NCMM).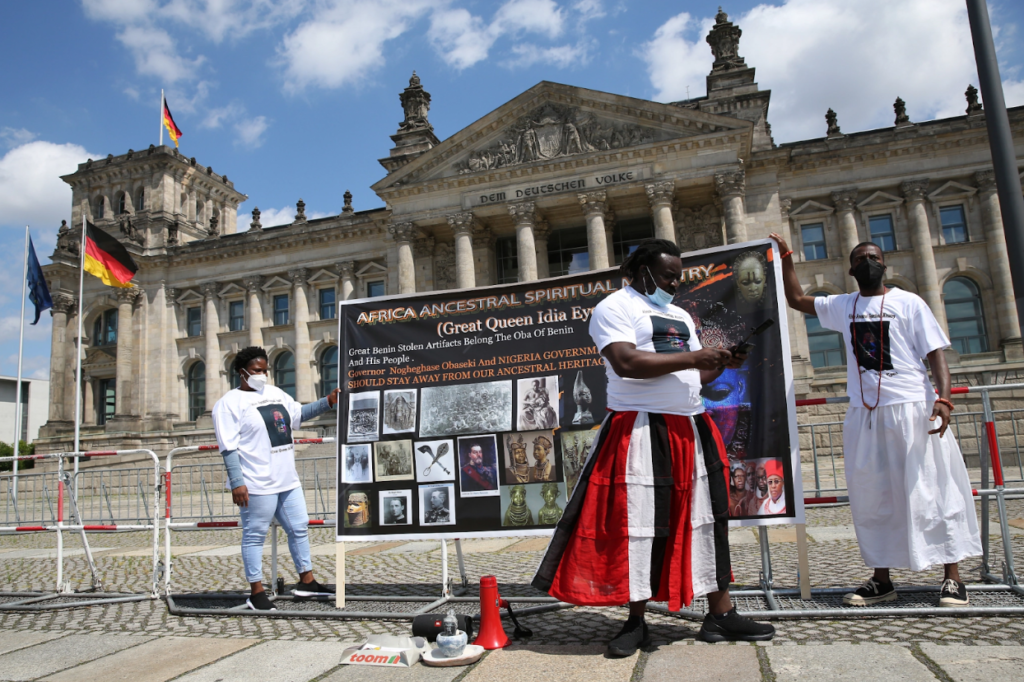 Africa's Ongoing Battle for Art Restitution
Africa's art restitution journey had been long and difficult. And African scholars, activists, and governments fighting for restitution and repatriation have been ignored for decades. Not only are art institutions claiming ownership of items of cultural significance, but they are also reaping the financial benefits.
The Benin Bronzes represent only a fraction of Africa's looted artifacts over the centuries. It is believed that the US holds about 50,000 while Germany is in possession of 75,000 African objects. Reportedly, France's Quai Branly Museum alone has 70,000. The Royal Museum for Central Africa in Belgium houses a massive collection of 180,000 African artifacts, sparking outrage from people disgusted by Belgium's continued claim to ownership of stolen artifacts and demonstrations of racial exploitation. And now, the Democratic Republic of the Congo (DRC) is putting Belgium under pressure to repatriate the colonially looted artifacts.
In 1965, Beninese writer Paulin Joachim bravely expressed his controversial opinion on the Benin Bronzes, asking European museums to "liberate the black deities, which have never been able to play their role in the frosty universe of the white world where they are held captive." His publicized outcries became the catalyst for debates on art restitution. And in 1976, a committee of experts met in Venice to confront the controversies and conversations surrounding the restitution of lost cultural property. In 1978, the UNESCO Intergovernmental Committee for Promoting the Return of Cultural Property to its Countries of Origin or its Restitution in case of Illicit Appropriation (ICPRCP) was established.
While the ICPRCP has existed for over four decades and some governments have enacted general policies on the restitution of cultural property, many have avoided the conversations. And there have been many reports of museums all over the world facing scrutiny for allegedly concealing inventories and hiding provenance information. Indeed, there has been a dramatic shift in recent years with the permanent return of looted objects, there are still thousands of outstanding requests for restitution.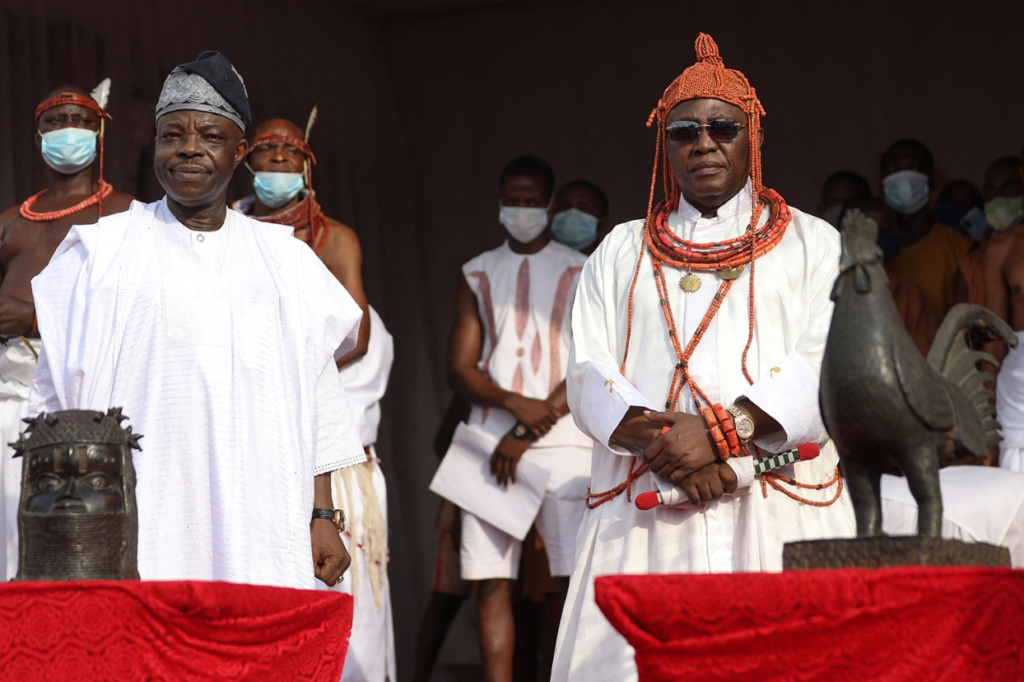 Debates Over Restitution and the Impacts on the Art Market
With more governments enacting general policies on art restitution and making good on their promises to return displaced historical art and artifacts, museums all over the world are feeling the pressure to face their curatorial practices, especially when colonial legacies are involved. Thanks to the evolution of the art world and the development of online databases, the art market has become more transparent. There are now platforms for lost or stolen artworks to not only be registered but accessed by the public — forcing private art collectors, museums, galleries, and auction houses to evaluate their processes of selection and the potential impacts of their acquisitions.
Adenike Cosgrove, Founder of ÌMỌ̀ DÁRA, an art brokerage aiming to "give collectors unprecedented access to objects, research, cultures and people that matter in African art." By raising provenance questions, Cosgrove hopes to impact the public value of Benin Bronzes and change the attitudes of ownership. She has identified an "imminent shift in taste," an evaluation made after a survey conducted on 355 collectors. Thanks to the resurgence of restitution debates, 29% believed that there would be a shift away from collecting classical African art — not because the art market has lost interest but rather, has become cautious of potentially looted objects with questionable provenance that may lead to restitution disputes later on.
Ciraj Rassool, a senior history professor of history at South Africa's University of the Western Cape, spoke at a recent workshop hosted at the Harvard Art Museums. On examining colonialism and curation, Rassool said that "African people should not have to see themselves through the lens of the anthropologist." Rassool stressed the "need to move to a more complex understanding of what we mean by colonialism and how those colonialisms mark our museums."
Emmanuel K. Akyeampong, the Oppenheimer Faculty Director at the Harvard University Center for African Studies and the Ellen Gurney Professor of History and Professor of African and African American Studies kicked of the workshop by saying, "This is a unique time, when questions about restitution, reparation, and collection-sharing of African historical art and artifacts globally, and on the state of curatorial practice on the continent, are being interrogated alongside a booming contemporary art scene that has the promise to reshape narratives about Africa through African voices and perspectives."