Filmmaker.
Screenwriter.
Director.
Painter.
Actor.
Musician.
Photographer.
Sound designer.
Producer.
Wouldn't the better question be, what isn't David Lynch?
In 1946, David Lynch was born into a middle-class family in Montana; however, he moved around quite a lot as a child because of his father's job as a research scientist. Before moving to Los Angeles where he produced his first feature film, the 1977 horror movie Eraserhead, he studied at the Pennsylvania Academy of Fine Arts in Philadelphia in the late '60s.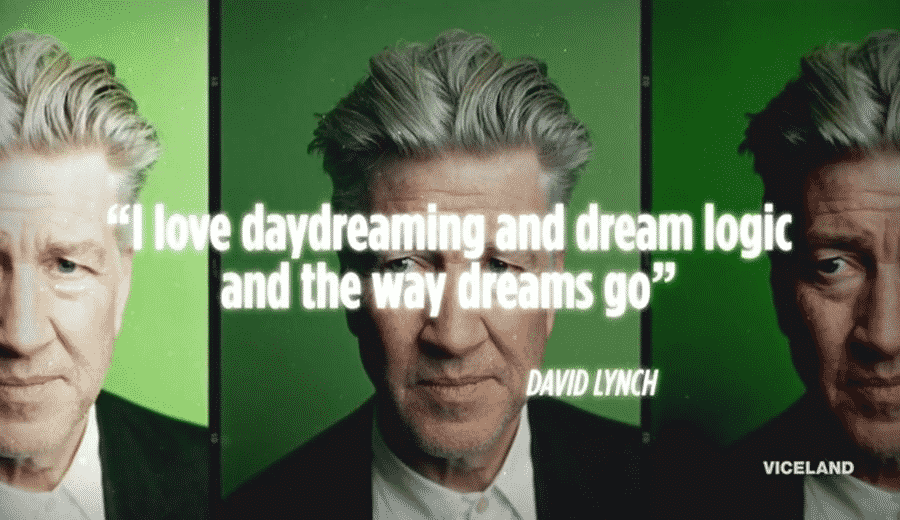 David Lynch: Directing and Discography
Lynch went on to create what would become the cult 1990-91 TV series, Twin Peaks. And while the series only consisted of 30 episodes, it won a Golden Globe for best television series and a Primetime Emmy for Outstanding Drama series. And while the show won awards, so did Lynch who won Emmies as the composer for Outstanding Main Title Theme Music, lyricist for Outstanding Music and Lyrics. He also won the Emmy for Outstanding Directing in a Drama Series for directing the pilot episode.
Today, David Lynch's most notable movies include Blue Velvet, Lost Highway, Mulholland Drive, Inland Empire, and The Straight Story. He received two Academy Award nominations for his film, The Elephant Man. And in 1987, he was nominated as Best Director for Blue Velvet and again in 2002 for Mulholland Drive.
Lynch's movies have been described as uncomfortable, mesmerizing, exhausting, tragic, mind-blowing, and even stomach-churning. And because it wasn't enough to write and direct feature films, Lynch has also directed music videos such as Chris Isaak's 1990 Wicked Game, Moby's 2009 Shot in the Back of the Head and Nine Inch Nail's 2013 Came Back Haunted.
In fact, Lynch directed his own music video, Crazy Clown Time. As a musician, Lynch has two solo studio albums, six soundtrack albums, two spoken-word albums, three collaborative albums, and twenty singles under his belt.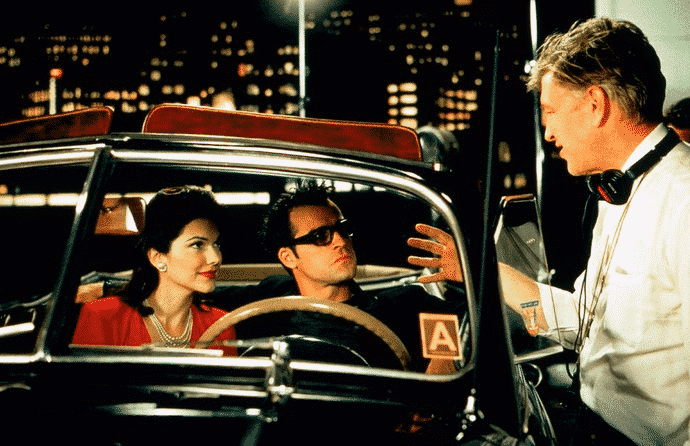 From Behind the Camera to In Front of It
For the past four decades, David Lynch is best known for his work behind the camera of some of the most eccentric, almost hallucinatory, and heart-wrenching films. But in the last decade, we've seen David Lynch dabble more and more in acting. He's guested on Louie, playing a high-level entertainment executive.
In the 2017 short horror film The Black Ghiandola starring Johnny Depp and Laura Dern, Lynch plays the "Man in Black." In Lynch's 8-part animated series DumbLand it wasn't enough that he drew and directed all the characters, but he voiced all of them too. However, Lynch's biggest acting role is FBI leader Gordon Cole on Twin Peaks. And if you haven't seen him, you've probably heard him as the hilarious bartender named Gus on The Cleveland Show and twice on Family Guy, once as Gus and the other as himself. Lynch also narrated Netflix's Girlfriend's Day (2017).
David Lynch, the Prolific Artist
People often forget that Lynch was, before anything else, a painter. He idolized British artist Francis Bacon, describing his "hero painter" as having "the stuff." In 2007, a retrospective of his paintings, photographs, and video art were shown at Fondation Cartier pour l'art Contemporain in Paris, entitled The Air is On Fire.
In May 2018, Lynch curated an art and music festival in Brooklyn which he called The Festival of Disruption. The impressive musical lineup included Au Revoir Simone, Jon Hopkins, My Morning Jacket, Animal Collective, and LCD Soundsystem. The works of art included his own along with William Eggleston and Sandro Miller's photographs of John Malkovich depicting iconic characters from Lynch's films.
Much like his films, his art can also be described as disturbing with many of his works dark in color. On his art, Lynch says: "all my paintings are organic, violent comedies. They have to be violently done and primitive and crude, and to achieve that I try to let nature paint more than I paint."
Who is David Lynch?
The answer to that could fill a book. And speaking of books, Lynch has written one of those too.