When John Bruce Hamilton first met Georgia O'Keeffe, the 84-year-old doyenne of modern American art was so annoyed by his unexpected presence that she looked right through him the entire time he was there. Hamilton, a broke 27-year-old, newly divorced potter, tagged along with a friend with the intention to help fix the plumbing at O'Keeffe's home, and of course, to have the chance to see the legendary painter. Hamilton, called Juan because of his South American missionary upbringing, recalls that first meeting as a powerful experience, but it wasn't the same for the famously reclusive artist who was in fact furious. So much so that she later called Hamilton's friend and scolded him for bringing someone to her house without asking her first.
The second time Hamilton saw O'Keeffe was equally awkward when the pony-tailed Hamilton came to install a wood-burning stove at O'Keeffe's house and made a mistake to say that he owned a similar antique. This prompted O'Keeffe to coldly reply, 'this isn't an antique.' Finally, the third time was a charm for Hamilton, who, following the advice of O'Keeffe's former secretary, knocked one morning on the kitchen door of her abode house and simply asked her cook: 'Can I speak to Miss O'Keeffe? I'm interested to see if she has any work.' O'Keeffe came to the door and said that she didn't have any work for him, but when he started walking away, she said, 'Wait a minute. Can you pack a shipping crate?'
This was the beginning of nearly 14 years of the close friendship between O'Keeffe, the famous American painter and the legendary Alfred Stieglitz's wife and muse, and Juan Hamilton, a modest potter, 58 years her junior. Hamilton became O'Keeffe's driver, gardener, assistant, secretary, travel companion, and closest friend. 'Part of what she liked about me was that I didn't put her on a pedestal,' Hamilton once said. But this union wasn't without its share of drama.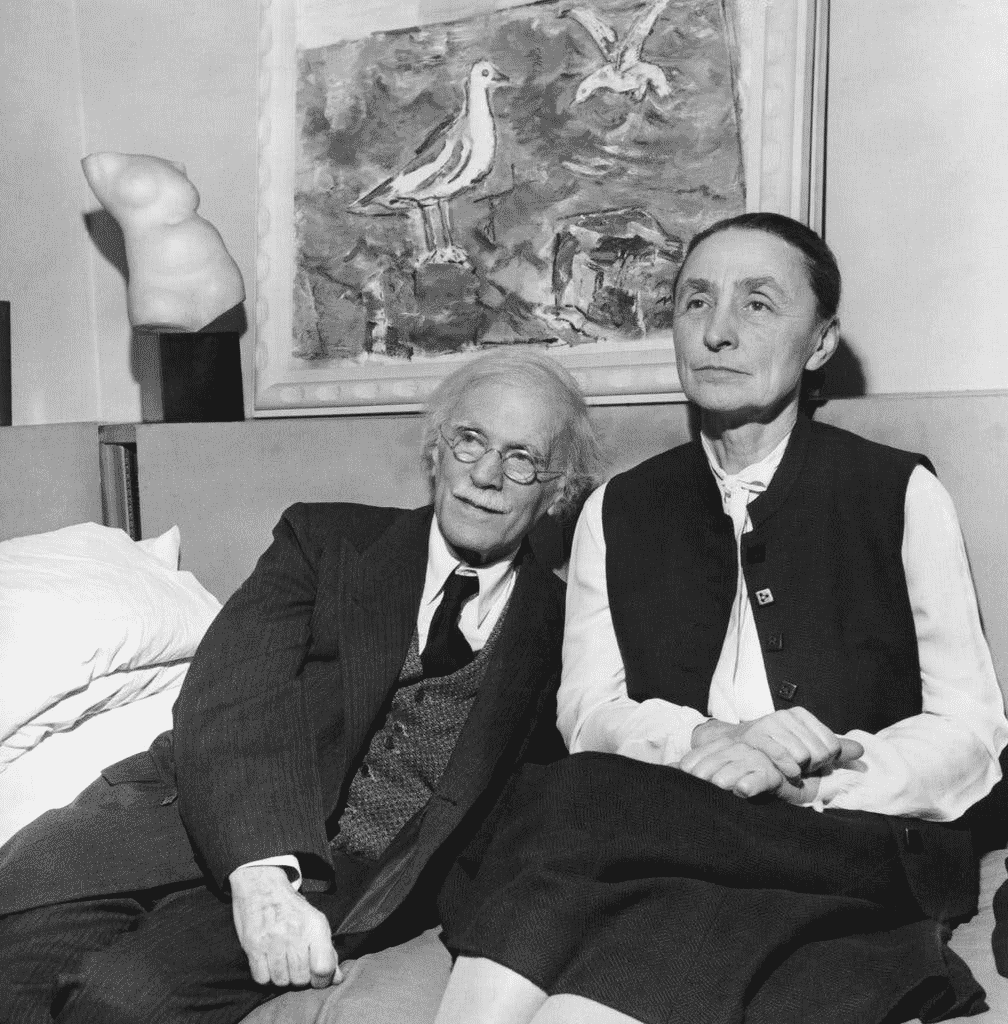 Changes in Life and Career
Soon after Hamilton's arrival, major changes started occurring, from changing long time household employees to even art dealers and friends. Actually, one of the first public scandals happened when Doris Bry, an O'Keeffe's long-standing Manhattan dealer and the executor of O'Keeffe's estate, was terminated from her job. O'Keeffe sued immediately to recover her paintings and money, which Bry held, while Bry, in turn, sued Hamilton, charging him for malicious interference.
This was not the last time Hamilton would be sued for similar charges. As they grew close, many of O'Keeffe's friends and neighbors started suspecting that there was more to their friendship. Many would complain of Hamilton's fast driving by making anonymous calls while O'Keeffe's cook would, for instance, refuse to cook for Hamilton. But O'Keeffe's devotion to her young and supportive friend was unwavering.
Their companionship, however, gave birth to numerous lucrative art projects like the 1976 Viking book of O'Keeffe's work, a monograph on her life and work which have won critical acclaim and commercial success. The success of this book encouraged O'Keeffe to do the documentary for public television, which Hamilton organized, along with many other well-received shows of her work. They've also worked on the show of O'Keeffe's late husband Alfred Stieglitz's portraits of Georgia at the Metropolitan Museum, and afterward on the major Stieglitz exhibition at the National Gallery. The catalog for this exhibition even won a National Book Award.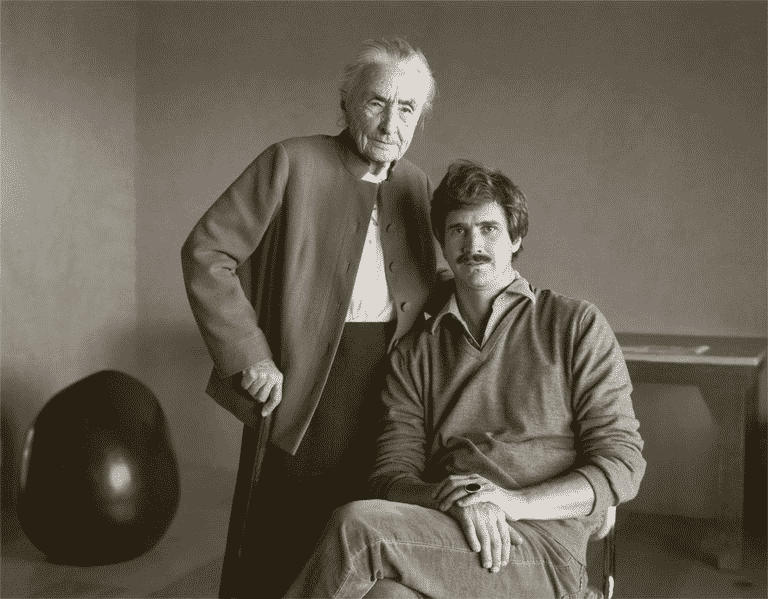 Hamilton has also encouraged an aging artist to pick up the brush once again, despite her deteriorating eyesight. She would either paint in watercolors or draw in charcoal, and she even dabbled in Hamilton's world of pottery and sculpting. Around this time, Hamilton met his future wife at O'Keeffe's house of all places. They got married to O'Keeffe's blessing and soon got two little sons. They all lived together with O'Keeffe in her 'Sol y Sombra' house. During this period, Hamilton's work in clay and bronze evolved into sculptures characterized by a mysterious, timeless order. Spheres of uniform or irregular shape, and tall monoliths of pebble-like forms, gave off a feeling of black rocks smooth over millennia by glaciers and running streams.
His art was influenced not only by his training under Henry Takemoto at Claremont Graduate School in California but also by works of sculptors Constantin Brancusi and Jean Arp. Hamilton was also heavily influenced by his trip to Japan and the indigenous skills and traditions of the adobe building in New Mexico. However, it was only after O'Keeffe died and a lengthy legal battle with her heirs was settled that he came into his own as an artist.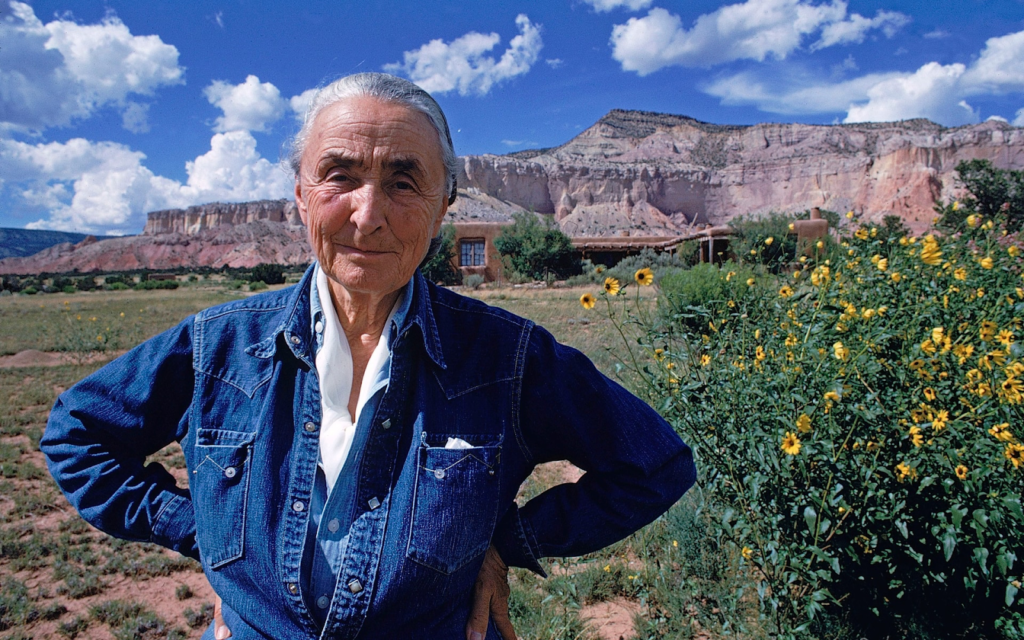 O'Keeffe's Death and Amicable Settlement
After Georgia O'Keeffe's death, Hamilton quickly gave over most of what she'd left him to her family's estate. According to her will, Hamilton was to become the principal beneficiary and sole executor of her $70 million estate. However, after O'Keeffe's relatives challenged her will, Hamilton decided to settle and keep several specified items, including her last six paintings and 15 drawings and watercolors, as well as her house at Ghost Ranch. He also got certain copyrights and personal items, which included not only art in her collection by other modernists but also stones and animal bones she so loved to paint.
Hamilton later said that he settled for lots of reasons, one of which was a desire to get on with his career as an artist. For him, the settlement was a huge emotional relief. He didn't want to take part in any public lawsuits, stating that if he were to fight that fight, he would spend 10 to 15 years, which would be an entire career, and neither Miss O'Keeffe (how he loved to call her) nor he would ever want that.
Just a couple of weeks before the world was hit with the ongoing coronavirus pandemic in 2020, a trove of O'Keeffe's belongings and mementos was put for sale at Sotheby's, all of which was in Hamilton's possession. Such items like the artist's address book, clothes, recipe box, and art supplies were put on sale, with Hamilton's statement that it was time for him to bid farewell to these things. 'I really didn't need to hang on to them. It was time to let them go,' he said. 'I'm 74 years old.'