It is a fact that, without the preservation of artwork, we would not have art history to speak of today. For casual museum or gallery visitors, being able to see a work of art to enjoy a weekend afternoon might be enough. But what if we could do more than simply keep and preserve a painting or a sculpture?
This question prompts artwork archives — a comprehensive collection of records and documented images and photographs about works of art that does a lot more justice than merely preserving the works. Let's have a closer look at the recent surge of popularity and importance of archiving artwork:
What Is an Artwork Archive?
Traditionally, an archive defines as a store of artifacts or documents with documentary nature and value. However, an artwork archive is a little different and more extensive, as it also documents and preserves art portfolios and collections. The information contained in these troves can range from essential photographs of artworks and associated printed materials, such as brochures and catalogues, to some of the artist's correspondence and live performance recordings if the work was performance-based. But it can certainly provide everything in between: such as original gallery and administrative records, sale and purchase records, associated drawings, sketchbooks, and more.
With such a broad scope of documents, materials, and information, they can collectively substantiate an important contextual background. Therefore, artwork archives are extremely valuable to the art public and for the art market. But what exactly does "value" mean in this context?
Why Are Artwork Archives So Valuable?
The monetary value of artwork archives isn't the primary motivation for creating them. They certainly have the potential of monetary value, particularly for those archives of commercially successful artists, collectors or institutions with extensive archival materials. However, their historical value is still significant, as an archive can provide us with valuable contextual information surrounding each work of art that we would not otherwise understand properly. In that regard, the information gathered within an artwork archive might even be equally invaluable, as it can document and support the entire creative process and provide us with better understanding the artwork and its artist significantly better than we would have without it.
With an artwork archive, we can learn things such as:
What idea the artwork was based on;
Where the inspiration and influence for it came from;
What the behind-the-scenes artist's process looks like, etc.
In a sense, an archive can provide a second story about the artwork itself. While it is a part of it, it's also a different, separate entity to the work of art whose creation and artistic context it documents.
Why Have Art Archives Become So Popular?
Archives might not be an entirely new theme and trend in contemporary art, but they have been gaining popularity in recent years. Collections and archives gathered and curated both by artists and collectors, are emerging onto the art world stage and getting featured at museum collections.
One of the first ones was Julie Ault, an artist, writer and a founding member of the New York collaborative group called Material, her exhibition of '80s and '90s personal art collection in 2013 and that only opened the floodgates. In 2014, the Museum of the City of New York started displaying Martin Wong's graffiti art collection, and plenty of biennials have featured artwork archives in recent years. As it seems, archives are plenty of the rage of contemporary art nowadays. And lately, archiving doesn't stop at collecting real archival material — some artists are using it as a theme to their work itself, or even inventing material for the archive in some cases.
Today, we have historical documents, monuments, and imaginary archives to see, among other examples of the genre. Archives are thriving, and our modern environment and technology does a great job of assisting the process.
What's the Role of the Internet in Art Archiving?
Internet is a boundless treasure trove of information that we have — and it has made the creation of archives and collections so much easier. Even an amateur collector can use the internet with excellent results if they know where and how to look. There's an absolute overload of information to seek —starting with Google searches, through Street View, all the way to academic archives by the great art museums, research universities, and government institutions.
This development shouldn't be surprising — artists can and do use the internet's freedom and convenient archiving capabilities to create their collections of artworks and associated information. In the future, we can only expect more expanding role of the connectivity and readily accessible digitized data to increase the popularity of archiving art.
Bringing Attention to Lesser Known Artists through Archives
In the perspectives of greater public and their benefits, the role of the Internet and digitization of art information can be more significant and essential for the art world than ever. A lot will depend on how we're using it— and there have recently been efforts to bring attention to unknown artists through archives — essentially leveling the ground for the art market and democratizing the art world. These efforts include finding relevant information about the artists that scholars or commercial art galleries have not had any opportunities to know about, transcribing them into the digital format, and creating collections that are easy to find and research to bringing deserved awareness to their art.
It is especially important when it comes to contextualizing the lives of lesser-known female artists that are unfairly forgotten in the history of art. Many of them are finding their way through a crowdsourced project into Smithsonian's Women's History at the Archives of American Art.
Female Artists Featured in (Smithsonian) Archives
The Smithsonian Transcription Center's important art archive project highlights selected female artists from the past. They began with Cecilia Beaux, the Impressionist painter who painted the first portrait of Teddy Roosevelt as a president. She was a well-known portraitist in her time, but time and the major spotlight on some of her contemporaries pushed her into obscurity.
The real value of projects like the Smithsonian's lies precisely in their ability to uncover hidden or forgotten gems of our artistic past. Its vital to welcome the spotlight they're placing on a different female artist each month by releasing archives that help art lovers and historians get to know the background and the life of the artist and their contemporary world. Some of the female artists that the Smithsonian plans on featuring are the sculptor Anna Coleman Ladd and her diaries, painters Alma Thomas and Marcia Marcus, and an important feminist art critic Lucy Lippard.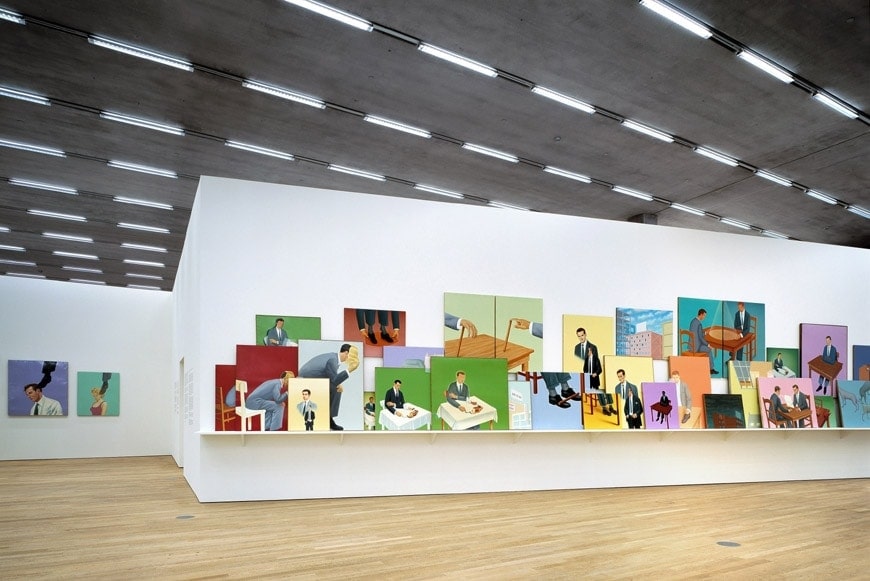 Artwork archives are essential for the future of art. Since the launch in 2016, our genuine mission for the global art community is to help them build their digital archive to organize and preserve their art. ARTDEX provides artists, collectors, and art professionals convenient and easy-to-use online tools to organize their art collections and inventories to safeguard and preserve their valuable works and assets.
Through the ARTDEX platform, artists and art professionals can easily manage and grow their art careers by building reputations around their art that are currently not seen by the broader art public — all free of charge. So why not archive and take care of your art?