Many people relate art collecting to the wealthy people of high society who can afford to sit in private auctions, spend millions of dollars to buy art, just to resell these within several years when their value rises again. Although the art market has experienced an exponential increase in returns for the past decades, investing in art pieces is not the only reason for starting an art collection.
Numerous art experts point out that art lovers should start collecting artwork for aesthetic reasons because they genuinely love art and want to express their specific taste. Many art enthusiasts in their twenties stated that they would like to start collecting art. Still, they thought their limited budget was an unshakable obstacle, preventing them from entering the art-collecting scene. This article will tackle the art budget issue offering practical tips you can use to start an art collection in your twenties. In this guide to starting your own art collection, you will also find out why it is important to start collecting art early in life.
How To Start An Art Collection
The widespread misconception that you need millions to start a significant art collection is the main reason why young people perceive art collecting as an unreachable dream. The fact is that a college graduate's average income was around $51,000 according to the recent Summer 2019 Salary Survey report. However, student debt levels and the living costs also continued to rise in recent decades. This said, we need to point out once again that the likes of splash auction news of $450 million da Vinci paintings are not all the art market can offer. With many businesses involved in the art industry lowering barriers and adapting readily available tools and platform technology, recent market trends allow young people and a whole new generation of collectors to start their art collections.
This rooted misconception about wealthy art collectors, especially annoys Paul Becker, the Art Money founder. He believes that there is an opulent "ecosystem of quality and value" beyond the conventional and expensive tiers, and it needs to be explored. For this reason, Art Money provides interest-free loans to art buyers, with 10% of clients being creative-minded professionals in their twenties. Art Money offers favorable loans ranging from $1,000 to $50,000 to art collectors buying in the United States. You can pay out this loan in ten monthly installments and carry your favorite pieces home after you place a 10% deposit.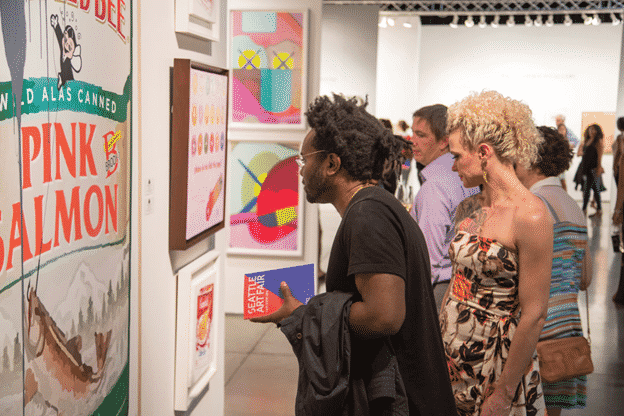 When you are starting your collection with a limited budget, you should seek lower-cost mediums like works on paper, limited edition prints, or photographs. This way, you will get an exciting piece of art that is reasonably priced and may also have a chance to accumulate some increase in value. Besides, having a limited budget will prevent you from rushing into an impulsive art purchase, spending more money than you can afford. By sticking to your budget, you will focus on affordable art pieces, avoiding the more expensive works regardless of how much you like them.
Beyond tackling limited budgets, young art collectors need to acquire individual art taste, learning what types of art they enjoy over time. They can develop their taste in art by frequently visiting museums, art galleries, and attending and browsing through art fairs. Also, many auction houses hold free and public art previews of their high-end sales to attract younger art public and new audiences. This may be an exciting way to spend some time with masterpieces and learn to decipher important works of well-known and historical artists.
1.Collecting Art Broadens Your Horizons
Another way the traditional auction house like Sotheby's tries to attract the next generation of clients is by discarding the buyer's premiums for online-only seasonal sales. This way, without additional charging the winning bidders, artwork can cost several hundred dollars, which can be an affordable purchase price range for novice art collectors.
It is important to mention that a benefit auction is also an event where the buyer's premium is not charged, making it a perfect place to start building an art collection. At the same time you will donate some money to a good cause and bring additional meaning to your first collection of art.
These are all valid debates to an assumption that you have to spend tens of thousands if you want to become an art collector. Now that we have shown you how to collect art while on budget, let's name the essential reasons you should start an art collection.
Spending time in the presence of art makes you see things from a fresh, exciting perspective. Besides beautifying your living space, art will build up your knowledge base and broaden your creative horizons. As you expand your collection, you will learn more about the intriguing world of art, refining your taste and sharpening your art-collecting instincts and connoisseurship.
2. You May Discover a Future Famous Artist
It is easier for younger collectors to recognize emerging talent for several reasons. First, artists entering the bustling art market promote their work by selling it at reasonable prices that you can afford. However, some of these artists create exquisite artwork that will be recognized by the market and accumulate value over time. Even if this is not the case, by buying aspiring artists' works, you support them and help them express and cultivate their artistic voice. Another important reason for choosing an emerging artist's work is that you can easily identify and resonate with their creative idea and expression, as opposed to the art pieces you can find in established art galleries. Finally, the impression that you actively participated in and contributed in an artist's growth and their future success.
3. You May Develop a Collection of Investment Pieces
You should start collecting art that you love, instead of thinking too much about its potential market growth in value. However, there is a possibility that some of the art from your collection will become profitable in the future. The art market is a highly volatile environment with artistic trends changing in the blink of an eye. For example, famous Warhol's works didn't attract any significant attention from the art world establishment, only to become highly desirable art pieces sold for millions of dollars in later decades. Therefore, the earlier in life you start collecting art, the higher the probability that some of your artworks will gain worth over the years.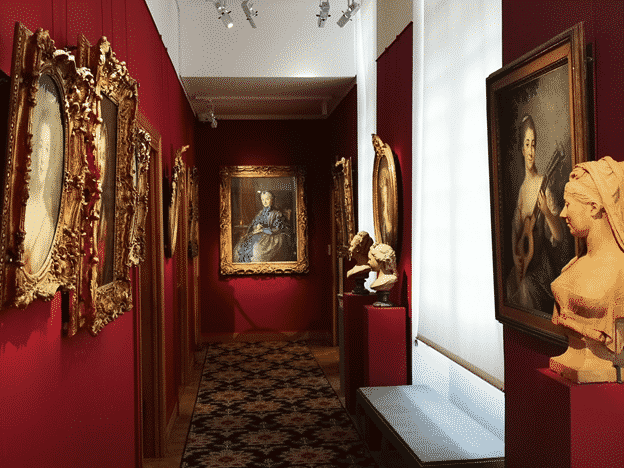 4. You Have a Chance to Become a Patron
Supporting a struggling artist who invests all the time and effort into creating art is one of the most rewarding feelings in the world. If you meet the artist still under the radar whose work you admire, try to buy more of their artwork to support their attempts to take the first steps in the highly competitive art world. You can also use the power of social networks and promote the work of your favorite aspiring artists by sharing their artwork on your social media accounts. This way, you will act as a true mentor, believing in your protege right from the start. This artist will remember the first client who loved and bought their art. In this way, you will create long-lasting relationships and networks in the art world as a genuine collector-patron.
5. You May Fill Your Home with Extraordinary Art Pieces
This may be the crucial reason why you need to start collecting art. Think of all the beauty that will surround you once you start building your art collection. Furthermore, by adding new pieces, you will have the opportunity to watch how your individual taste in art develops and how artworks you acquire become more sophisticated and valuable over time. The artwork you collect also carries enormous emotional value, reminding you of specific moments in your life, telling in a way unique personal history of your connoisseurship in art.
Conclusion
These are all the reasons why you should consider starting an art collection at a young age. Bear in mind that the decisions you make in your 20s may determine the course your life will be taking. Therefore if you feel the urge to invest in art, you should do it when you are young. You will face numerous obstacles on the way, like limited budget or the lack of space to display your art, but this should not discourage you. The art industry is devising the ways to attract the next generation of art collectors by providing more public art shows and cutting the auction premiums.
Furthermore, you can use social platforms like ARTDEX to connect with other artists and collectors for free. In this way, you may discover exceptional works of art you would like to learn more about and purchase them directly. After some time, you will not have the problem to set the budget according to your wishes. Over the years, you may become the owner of an impressive and influential art collection that will faithfully depict significant artistic trends.