From Sesame Street to Saturday Night Live to the Smithsonian – American artist, William Wegman's has an impressive and eclectic resume.
As a conceptualist, an early pioneer of video art, painter, and photographer, Wegman quickly made a name for himself after he graduated from the Massachusetts College of Art in 1965 with his work being exhibited in museums and galleries internationally.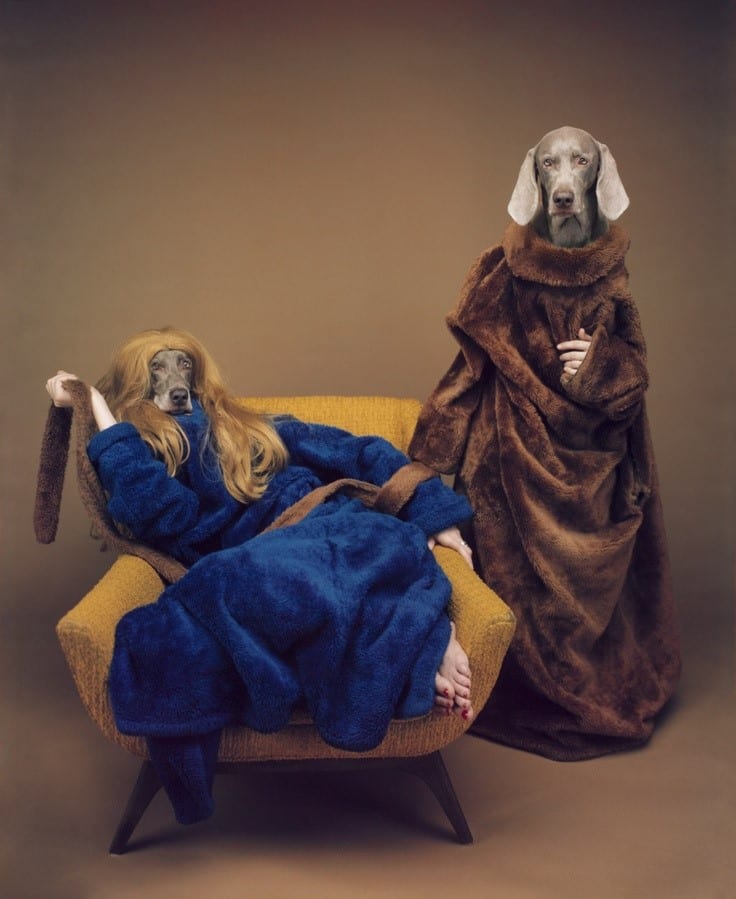 Man Ray, the Perfect Muse
But in 1970, Wegman would take back what he said about never becoming a dog owner after he and his wife flipped a coin for it and soon, he would take home his first Weimaraner, Man Ray, named after the Surrealist artist. And with Man Ray as his first muse, Wegman would create the artwork that he's become most recognized for.
Wegman and Man Ray collaborated on many pieces where Man Ray was captured doing everyday human activities like getting his nails polished or simply staring directly at the camera. Man Ray's deadpan expression ironically brought life to his photographs, which Wegman would describe as "not particularly cute but rather eerie."
"Some dogs don't like to be stared at. Man Ray required it. Surrounded by light-boxes that flanked the cyclopean eye of the big camera, he was truly at ease, never balking as I studied him for new possibilities. As the strobes pop in a blast of light, Man Ray appears in afterimage. So illuminated, he begins to glow, growing larger in my mind. In the act of being photographed he becomes magnified," William Wegman would say in a 2002 interview.
Sadly, Man Ray would die of cancer in 1982. Later that year, The Village Voice dubbed Man Ray "Man of the Year."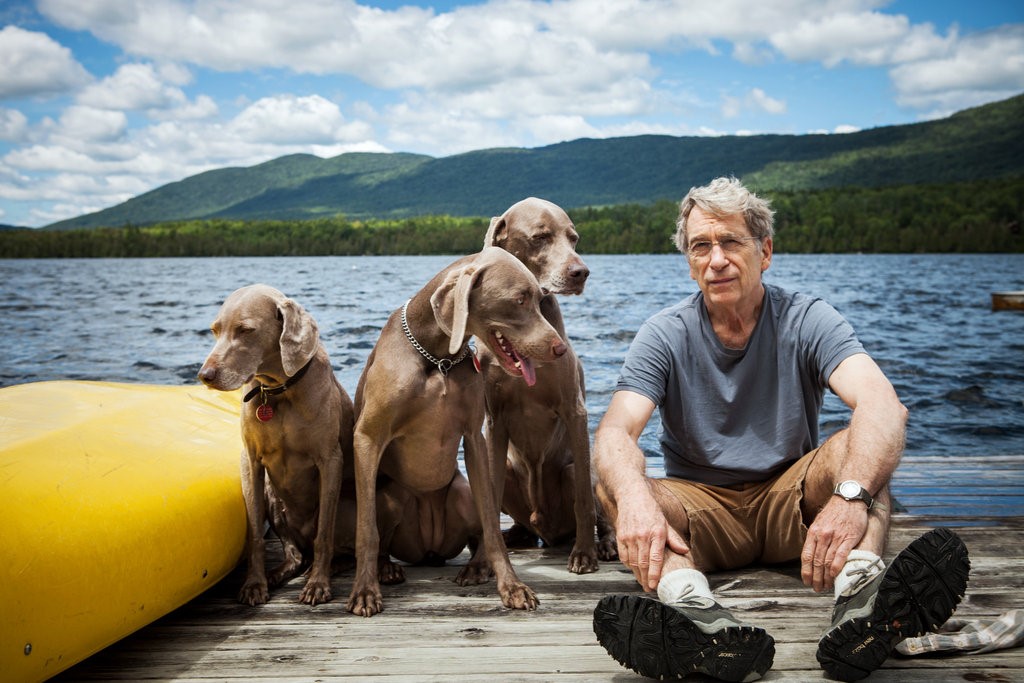 Dogs Make People Human — Writer, Sigrid Nunez
About 3 years later, Wegman would be gifted a 6-month-old Weimaraner by a Memphis Psych professor, Jeanette Ward, who was also a dog breeder and only assumed that he was looking to replace Man Ray. Wegman would call the cinnamon-gray puppy with "beautiful round, yellow eyes" Fay Ray after her predecessor.
Wegman first felt he had made a mistake; Fay Ray hated New York. Initially deciding not to photograph her out of respect for Man Ray's legacy, Wegman was surprised by how she reacted to being in the Polaroid studio where Wegman had worked with John Reuter on the Many Ray 20 x 24 Polaroid photos. Wegman would say that it was almost as if Fay Ray was saying, "What were you waiting for?"
In 1987, Fay Ray would have 8 puppies, growing Wegman's cast. And soon Fay Ray's offspring and their puppies joined the family. The world would meet Crooky, Chundo, Battina, Chip, Bobbin, Penny, and more Weimaraners who would all have their turn to be stars in Wegman's pieces.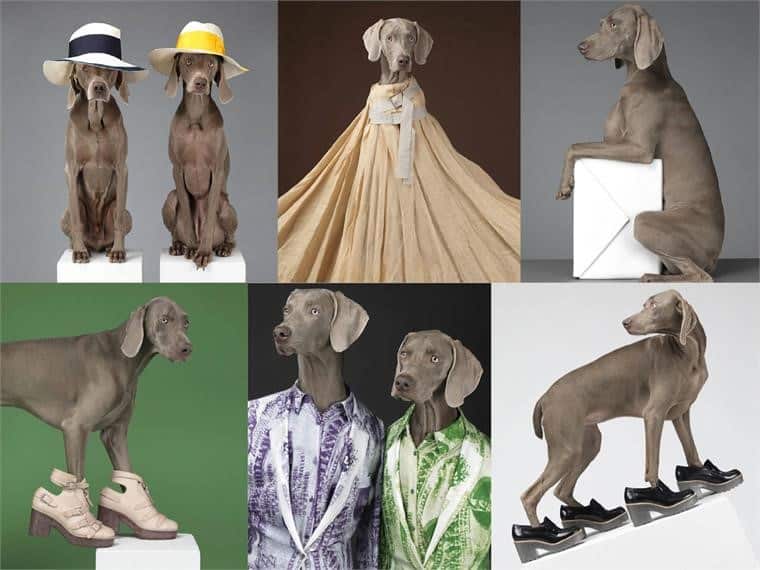 And so continued Wegman's work with his Weimaraners who are photographed in quirky poses while in costume, their often straight-faced expressions adding to the photographs' charm. These dogs were undeniably photogenic, making Wegman's photography simply unforgettable.
The Smithsonian would describe Wegman's work as "smart, gently subversive humor that parodies all things familiar." And in 2006, the museum explored his 40 years of work in all mediums in a show called William Wegman: Funney/Strange.
At the age of 74, Wegman is still honoring Man Ray and Fay Ray with his photos and videos of his beloved Weimaraners. Bobbin would be the last of Fay's line who died in 1995. However, Wegman would describe Flo, the star of one Wegman's more recent picture books, as very similar to Fay. "In my mind, she lives on," he would say.