In just the past few years, we've heard about more and more galleries closing across many cities around the world. After 22 years, L.A.'s ACMA Gallery shut its doors abruptly with little explanation. London's Limoncello announced its closure in 2017, citing, "The numbers didn't add up". And closing in August 2018, New York's Envoy Enterprises bids farewell because "it is not fun anymore".
The Commercial Art World is Changing
Just last month, Brooklyn's Real Fine Arts (RFA), a space founded ten years ago by artists Tyler Dobson and Ben Morgan-Cleveland, called it quits with an email that simply read, "Real Fine Arts is closed", after having established an inimitable cool vibe for the contemporary art scene in Brooklyn for over a decade.
And most recently, veteran gallerist David Risley announced his plans to close the contemporary art gallery he founded in 2000. Copenhagen's David Risley Gallery represented both established and emerging artists for 18 years, first in London and Copenhagen from 2009. And in an emotional letter explaining why he was closing his eponymous gallery, he reflected on his gallery's beginnings, saying, "as a gallerist I have always sold art to make exhibitions, I never made exhibitions to sell art".
In Sydney, the renowned Watters Gallery announced it would be closing its doors in December 2018. The gallery which has been run by its original directors since 1964, issued a statement: "We've discovered that our energies have not really been great enough for the demands of the art world we find ourselves in". Last year, New York's respected dealer of 27 years, Andrea Rosen shocked the art world that she was also closing her gallery space in Chelsea and said: "I will no longer have a typical permanent public space and therefore no longer represent living artists".
Has the "art world" changed so significantly that it's barely recognizable by art market pioneers?
Who Is to Blame?
Finding new talent is certainly not the issue as galleries receive more portfolios that they can keep up with. And according to Statista, an estimated USD $150 billion are spent by consumers in the art market each year. If the art business is booming, then why are many galleries barely scraping by?
The downfall of the art gallery industry has been blamed on everything from ever-rising high rent prices in most art cities, merciless competitions of mega galleries, to artists taking control of their own self marketing and branding through plethora of social media outlets, practically eliminating the middleman in art sales channels. Moreover, many small and medium size gallery owners say they've lost much of their clientele to a global expansion of art fairs and alternative locations such as the online art spaces.
The truth is that while technology and the Internet have connected us more than ever, it's also changed the way that people discover art. It's also changing the way we buy art.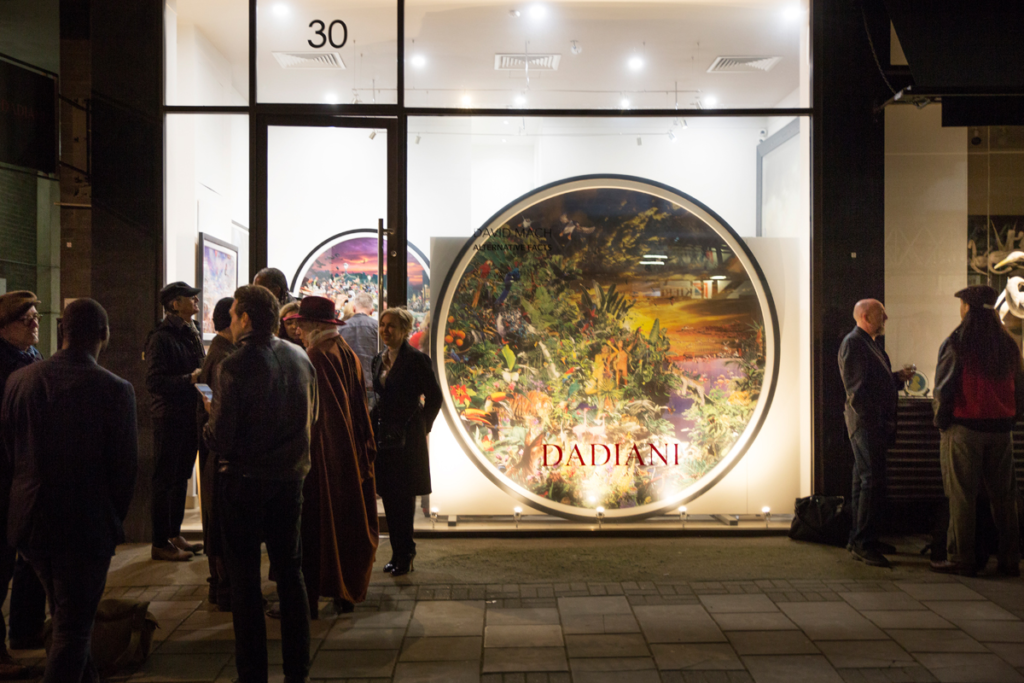 Will the Digital World Take Over?
According to the recent Hiscox Online Art Trade Report 2018, online art market sales are up 12% from the year before, reaching an estimated $4.22 billion. The use of mobile devices to buy art has also increased significantly, rising from 4% in 2015 to 20% in 2018.
Not only is the art market leaving many galleries in the dust as they move their business online, but even payment methods have evolved. Almost a year ago, London's Dadiani Gallery became the first gallery in Britain to accept cryptocurrencies such as Bitcoin for works of art. And in January 2018, Paddle8 received funding to help it expand cryptocurrency capabilities for online auctions.
Will the online businesses and digital galleries take over? Will a time come when artwork will merely be housed in warehouses until they are bought in online auctions, like the world of Amazon for everything we would ever need nowadays?
Will the art market ecosystem change so dramatically that we will ultimately witness the end of traditional galleries?