Despite the best efforts by art institutions and private owners to safeguard original artworks and prized collections, the art forgery business has been spawning constant top news flashes with massive art crime scandals in the art world. Earlier this year, the private Jacquemart André Museum in Paris was exhibiting the US-based private art collection —Alana Collection Masterpieces of Italian Painting. Part of the exhibited collection, a painting entitled Saint-Cosmas, which was allegedly created by Bronzino, the Italian Mannerist painter and Florentine master, Agnolo di Cosimo, was seized by the French Police. The painting is believed to be in connection with the high-profile European art crime scandal by the notorious Old Master forgery ring that's been plaguing the art market for the better part of the past five years. The forged artwork was prevented from leaving France and was seized after the exhibition ended.
The fake work is suspected of having originated from Giuliani Ruffini, a French art collector who sold numerous paintings for millions of dollars over the past several decades. An arrest warrant was issued in Europe on his name, as well as against his son Mathieu Ruffini, Lino Frongia, a local painter living in Northern Italy, was also believed to be involved.

Saint-Cosmas was first exhibited in 2010 in Florence and was curated by Carlo Falciani and Philippe Costamagna. The latter, a specialist in Florentine paintings and head of the Ajaccio Museum (Palais Fesch-Musée des Beaux-Arts) in Corsica, France, was also the curator of the Jacquemart-André exhibition. When asked by the investigators, Costamagna testified that he was presented with the painting at Ruffini's apartment in Paris, where he mistakenly authenticated the fake artwork as a true Bronzino before it went on display for the first time in Florence at that time.

Yet, this recent example is only the tip of the iceberg when it comes to the world of art forgery

Art Forgery Is Easier Than Ever
Even if there's more scrutiny in the technology-driven 21st-century art world, art forgeries are at an all-time high and an extremely lucrative business. Even former art forger John Myatt, who during the 1980s copied hundreds of masterpieces and sold to renown collectors, galleries and auction houses and even to prestigious institutions such as the Tate Gallery in London. Myatt said that this type of art crime is as easy today as it was back in his day, over 30 years ago.

With fake art becoming more commonplace, not even royals are spared from getting caught up in art scandals. Just last year, for instance, Britain's Prince Charles's charitable foundation came into the art news for all the wrong reasons. As it turned out, several of its most prized possessions from famous artists such as Monet, Picasso, and Dalí had to be pulled from public viewings over concerns regarding their authenticity.

The Museum of Fine Arts Ghent, one of the oldest museums in Belgium, also suffered a serious blow in 2017 when an exhibition entitled "Russian Modernism, 1910–30" had to close early because many experts in the field claimed that numerous pieces were forgeries. Luckily, in late 2019, Igor and Olga Toporovsky, a couple of art collectors directly responsible for the fakes, were taken into custody by the Belgian Police. They stand accused of fraud, forgery, and money laundering.
There are countless other cases of art fakes and forgery scandals that make it into the news on a regular basis. And it's not just for paintings either. There are also numerous statues, ceramics, and sculpture multiples that have been forged and passed off as the real thing over the decades. Also, we shouldn't forget about the audacious $250-million heist that took place at the State Art and Sculpture Museum in Turkey between 2005 and 2009. A group of organized crime syndicate and museum's security officers were believed to have stolen an entire trove of artworks, many of which were replaced with fakes by professional art forgers making exacting copies of originals by fabricating lost pieces. And how about Spain's Prado Museum (Museo del Prado) when 885 works went missing between 2009 and 2012 during the museum's restructuring — which in fact was 926 works at one point, and then 41 of them were found later.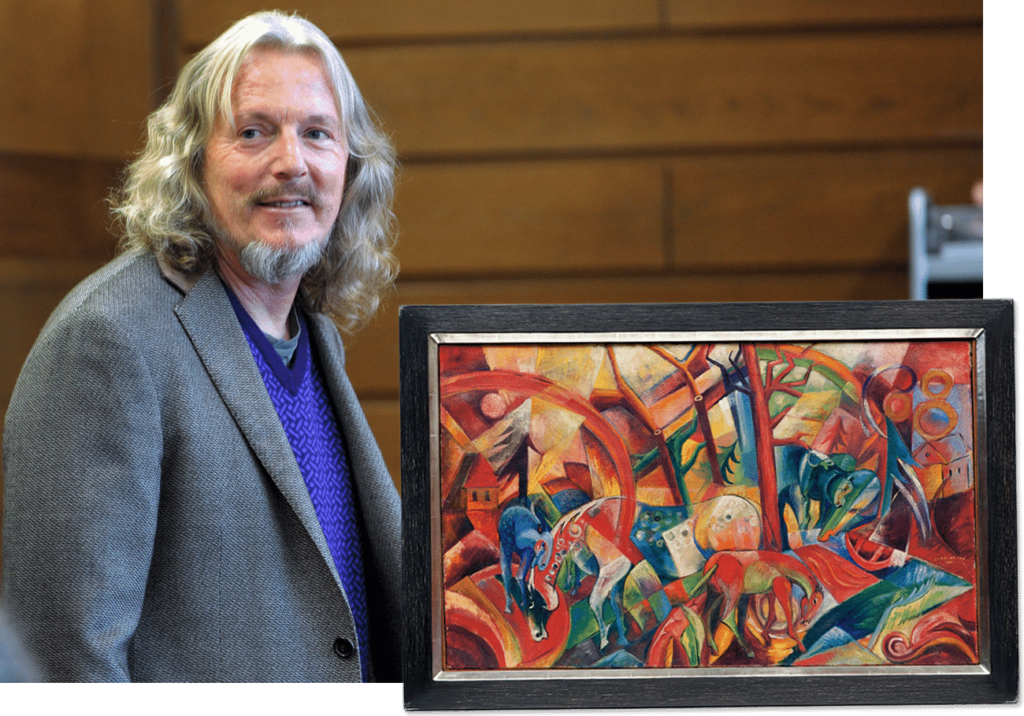 Money Laundering In a Gray Market of Art Forgeries
The 2017 Deloitte Art and Finance Report indicated that some 73% of wealth managers, roughly 74% of art professionals, and 64% of art collectors say that the art market was in need of modernizing to meet expectations in terms of trustworthiness and transparency of a developed marketplace. The report also highlighted the fact that some 65% of wealth managers say that money laundering was a serious threat to the credibility of the art market.

However, when concerning art, forgeries are not, strictly speaking, illegal. In fact, fakes and forgeries are commissioned all the time. They've been used by museums, auction houses, as well as wealthy art collectors as a means of temporarily replacing famous art pieces or after selling their collection. It's when these replicas are passed off as the real thing, that problems start to arise. And while some are quite obvious that even an amateur can see through them, others are so close to perfect that it can take years or even decades before they are unveiled as forgeries. American actor and comedian Steve Martin's case involving art forgery was fictionally illustrated in his novel "An Object of Beauty" that later became a reality for the author in a strange twist of fate. Martin who is also an avid art collector told the New York Times, he has bought fakes in the past — "once or twice in my life."
Technology to the Rescue
Art authentication experts have had their work cut out for them, trying to determine whether works by famous artists were authentic or not, by their expertises in visual acuity, past experiences, and trained art historical research. But as was the case with Saint-Cosmas and many of the similar cases, even the most trained eyes can be fooled. Modern scientific tools, on the other hand, stand a better chance of spotting fakes, either through microscopy, mass spectrometry, X-rays, or infrared reflectography, each of which being able to add an additional level of accuracy and security when it comes to establishing crucial authenticity of valuable masterpieces. Yet, even these tools can sometimes offer a "false negative," meaning that a professionally-made forgery can still pass as an original.

More recently, artificial intelligence (AI) was introduced into the mix. Two women researchers in Switzerland, Dr. Carina Popovici and Christiane Hoppe-Oehl, have developed an algorithm capable of making the distinction with a much higher degree of accuracy. Their solution, called Art Recognition algorithm, is trained via machine learning and a comprehensive set of an artist's works to learn the usual styles and techniques of any particular artist. As the program examines a piece of artwork, it looks at the brushwork and pinpoints areas on the painting that are not in line with what it believes to be authentic.

By using this method, the Art Recognition algorithm was able to correctly detect several known fakes by using just simple photographs of the works in question. So, can artificial intelligence be better than art authentication experts when it comes to detecting forged artwork that can eventually make art forgery business a crime of the past? We surely are working towards it and steps closer for the quest.