Say, you are an emerging artist looking to exhibit and sell your artwork. You've been toiling since art school, spending time, money, and resources on learning and perfecting your craft. Now, it's time to think about art marketing, your branding, and place in artist communities. But as most of us know, making money as an artist, especially as a new one, is often easier said than done. The art business is complex; there's much more to it than selling originals at art fairs or selling your art online via your artist's website. Much of the confusion when it comes time to sell artwork stems from the uncertainty surrounding pricing and how to present one's work.

Though not an ultimate guide, this article will help you get started selling. We'll talk about how you should price your art and gain the attention of art buyers and galleries.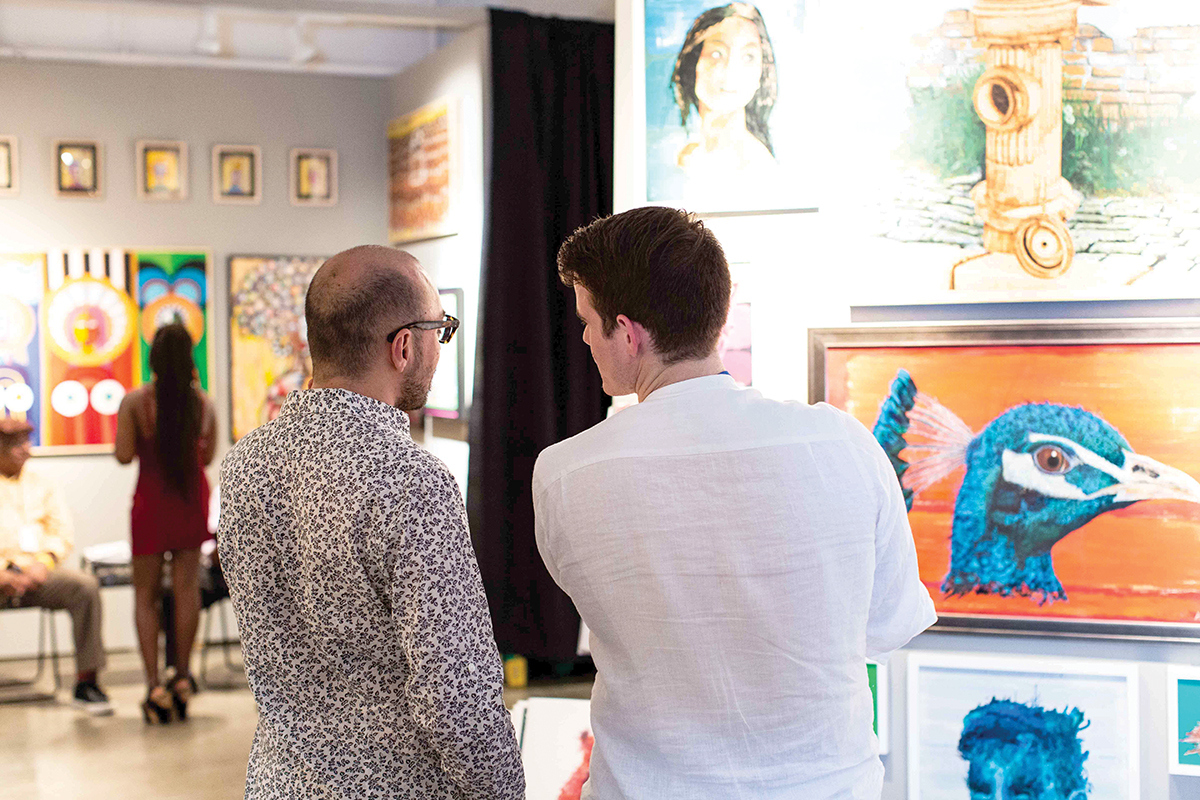 How to Price Your Artwork
Several key factors go into the price of any piece of art. However, not all of them are as straightforward or easy to determine. On the one hand, you have tangible factors like the size of the work, as well as the time and resources it took to complete. On the other hand, you have less visible and subjective factors such as aesthetics, likability, and value. According to Kyle Clairmont Jacques, co-owner of the Signal art gallery in Bushwick, Brooklyn New York that focuses its efforts on giving artists their inaugural solo shows. "There are certain 'rules' that we start with, but in some cases, it's just a gut feeling. Sometimes we take how much past works were sold for and actually do the math."

That said, there are several pricing elements that you will need to include. Those are as follows:
The Size and Materials Used for Your Artwork – You should start by taking into account the overall size and the cost of materials used to create your fine art piece.
Make a Competitive Analysis – Like in business, selling art will often require a look at the competition, particularly if you are new on the market. You can research the rates at which local galleries are charging and use the average as your reference point. And if you've won art competitions, you may be able to price your art higher than other artists.
Determine Your Hourly Wage – Just like you would take into account the overall size of the artwork, so should you consider the hours you put into making it. As such, it's fairly obvious that a large work of art will tend to cost more than a small one simply because it took longer to make.
Consider Art Gallery Commissions – If you decide to work with an art gallery, you will also need to take into consideration their commission.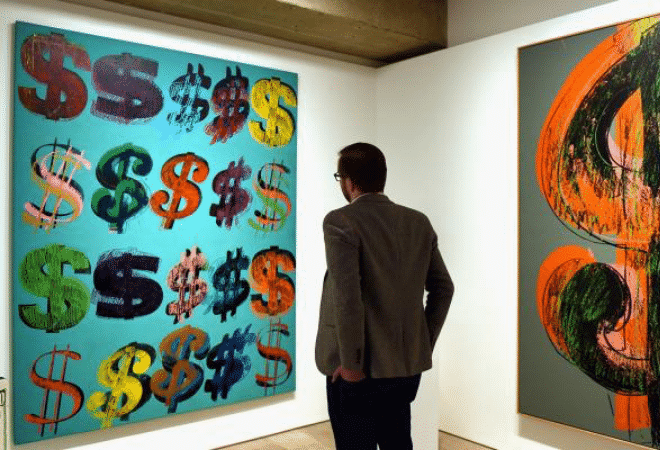 Common Pricing Mistakes to Avoid
There are also several mistakes that you should avoid whenever you price your work. Those will include the following:
Charging Too Little Just to Make a Sale – Charging too little or lowering prices even by a little bit may help you start getting paid but should always be considered as a short-term or last resort measure. In time, this tactic will only work to devalue your artwork and reputation, inevitably pushing your clients to look elsewhere.
Asking For Too Much to Boost Profits – On the other end of the spectrum are those that ask for too much in the hopes of making money quickly. Granted, a large artwork may have taken longer and should, in principle, cost more, but not at the extent of driving away a potential art buyer.
Becoming Emotionally Attached to Your Original Art – It's entirely natural to form some personal feeling towards a piece of art; maybe it's your first accomplished piece or what you consider limited edition AP (artist's proof) prints. But again, these emotions shouldn't factor in when it comes to such business transactions. If you feel that you can't easily part with a piece, it's better that you keep it off the market completely and away from your art exhibitions.
Create An Online Art Portfolio
Before you can sell art online, you need to create an online portfolio of your original work — your own archive. Be it photo prints, books, illustrations, or any other type of item, having your portfolio on a digital platform can help you document your work and gain an audience and followers as well as selling your work online.

If you're planning on starting an online art business, you'll have to build a website. This can get costly and involves building an eCommerce site complete with a secure payment method and managing online marketing campaigns. However, an online portfolio, where you can showcase your work for a wider audience pool, can greatly supplement your personal website.

One such art portfolio is essential when it comes to marketing your art and your personal brand. It's also a useful tool for getting yourself noticed by art galleries or dealers looking for new artists to endorse. In fact, you could look at your online portfolio like your own gallery that you manage and curate. Don't forget to include your bio, artist statement, contact information, and CV in the event you've had your art on display throughout your art career.

This is what ARTDEX does for its artists and art collectors. In short, ARTDEX is a free-of-charge cloud-based website and mobile app used for archiving and managing one's art collection. It's also a professional social media network combining an easy-to-use and comprehensive social forum that users can share digital inventories of both physical and virtual art collections. With it, you can archive and safely store your art to organize your desktop and network with others in the art community. Be it fellow peer artists as well as collectors, curators, dealers, gallerists, and other such art professionals and art enthusiasts from around the world.

How To Get Endorsed by an Art Gallery
With few sales and limited exhibition experience, emerging artists may have a tough time getting their foot through the door when it comes to art galleries representation. Sending gallery owners unsolicited emails with attachments will get you nowhere, and so does showing up unannounced. There are, however, several steps that you can employ so as to get art gallery endorsement.

Start by doing your own research on the galleries and look for those that share similar creative goals. Some galleries may be interested in particular types of abstract works while others are interested in large sculpture or black & white photography. Others, still, may look in artwork with a political or social statement while others may not. Take some time to know what a gallery is dedicated to showcasing before you consider contacting them.

Once you've identified a gallery that would be a good fit, look to form a relationship. Attend their openings and events, subscribe to their mailing list, and interact with them on social media. Do your best to get on their radar. It's also a good idea to have an established audience before contacting a gallery. While this may be something that an art gallery does, having some degree of control over your own audience will carry a great deal of weight as it shows that you know how to market yourself and your artwork. Also, be prepared to talk about your work. Don't just let it "speak for itself" and know how to present it to others.

Hopefully, these tips will help you get started and work towards your goal to get established in the art world that will increase well-deserved exposures as well as your art sales.