Nowadays, with information circulating freely worldwide using the internet, there is no longer a distance between the artists and the masses. Just a single image, maybe your first artwork, can be seen by a vast number of fans and possible future customers. No matter what type of art you are making you can and should use the internet to your advantage and create the perfect portfolio and your website as soon as possible.
Portfolio Presentation
Now, how do you make the best online portfolio? It depends on what your definition of 'the best' is, but we shall try to help you by pointing out a few things people often overlook and which can prove crucial when attracting a potential client. This advice can be applied to any platform you are using, whether it be a social network or your portfolio website as it addresses the presentation of both your work and yourself as a professional artist.
Colors, Social Media Themes, and Art Style
Something to keep an eye on is that the colors and themes you choose to use and to present on your portfolio site can, later on, coexist harmoniously when put next to each other. You need to pay close attention to what will look pleasing to the eye of an individual who just came across your social account, webpage, or any other place you chose to present your digital portfolio.
In social media accounts, you will need to plan and format the way you post according to the platform. Let us take Instagram as an example — posts are formatted in tiles, so it would be good to have a consistent plan and memorable theme for what you will be posting regularly. Contrasts in colors, themes, and the general aesthetic you're going for are essential when growing as any content creator. Let us say that you, for example, have too many clashing posts — you mix sketches and big final art pieces as well as everything in between. This will lead to your work starting to blur and collapse in on itself, which, in turn, results in your posts looking more like a garage sale than a carefully planned idea. All in all, it will look like you care less about your presentation, and as a result people will not be as drawn to your work as you would expect them to be.
Colors and themes are as important as the art style since they might be just the thing that separates you from the rest of the crowd and attracts people to you. However, when it comes to art styles, having a variety of art styles at your disposal may help you attract commissions more often, as you will have different types of services that you can offer to more potential clients.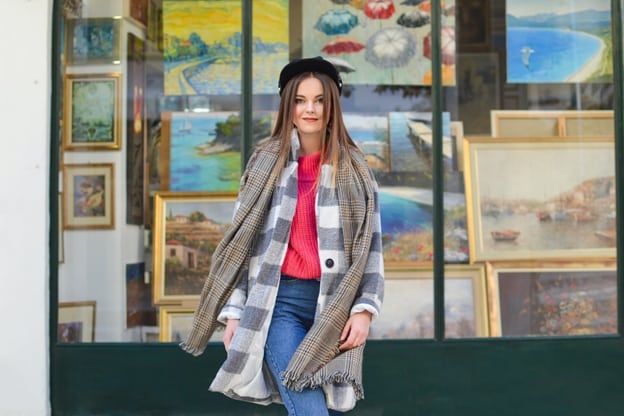 The Artist and Their Art
Another thing artists may overlook when designing a creative portfolio is that people tend to be as interested in the artist as they are in the artist's work. Therefore, you will need to put as much time and effort into your 'about page' as you do in your digital art portfolio. This is especially important for emerging artists looking to make a name for themselves — to do that; you will need to create a brand out of yourself.
That is why in your 'about' page, you should try putting details about your inspirations, education, themes that attract you the most, awards you might have received for your past works — as well as any courses you have taken, or mentorships you've experienced. Moreover, it would be best if you were vocal about your interests, as that is something that might make you as a person more appealing to your art audience.
Should You Build Your Own Portfolio Website?
The internet itself holds a vast amount of value for creative individuals, and creating your website will be the most effective way for you to reach a wider audience, a great way to market your artwork.
Website portfolios are easy-to-use virtual art galleries where you make a creative digital art portfolio and showcase your best work samples. This way, people will be able to view and share it with the world as your audience. If you attract enough attention — you'll be able to develop your career and then start selling your works, attracting sponsors and commissions, and even collaborating with other artists. Therefore, you must include the very best of your works while ensuring that you can recreate that quality later on. Choose approximately 15-20 of your most attractive pieces and make sure that they highlight your artistic skills and creative talents. Aim to choose different art mediums and themes to showcase a diverse portfolio.
Making a free portfolio website can help you build a brand and sell artwork, products, and other types of services easier, than relying only on social media websites. Moreover, creating a website can be very easy, especially since there is a vast amount of website builder services (such as WordPress, SquareSpace, Wix, or Carrd) made so that even a person without any prior programming knowledge can do it.
An artist website is also an excellent way to show your audience your work samples and place all your services in one place — instead of repeatedly making identical posts and writing down the exact prices and services on every social platform individually. This way, you will save time, seem more professional, and people will know exactly where to go to access more information about you or your services or where to go to purchase your products.
Social Platforms Are Not Enough
Platforms such as Instagram, Pinterest, Twitter, and Facebook are more than suitable for sharing your content. Moreover, posting your work on those platforms is of great value and an excellent way for you to promote your work, gain feedback, and reach out and meet other artists like you. However, these sites should not replace your website. They should be used as a way of communication, and a marketing outpost to attract people to your website instead.
An important thing to keep in mind is that social media platforms will often place unrelated ads alongside your work or have strict rules and policies dictating how you must operate your business on their platform. Moreover, third parties can access social media, censor certain things, and overall be more challenging to manage than a website of your own.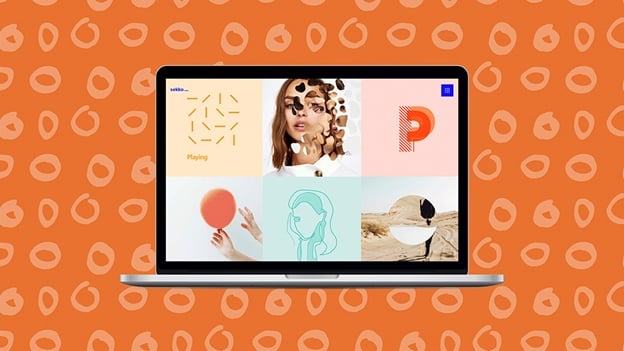 Generating Income Using Your Website
Managing and generating income when you have your own website is much easier. When you create your site — all earnings are controlled entirely and only by you. You'll be able to use Google Ads on your website, as well as search for possible sponsors, recommend affiliate products — all the while you are building up your brand and popularity. However, do keep in mind that some websites or shopping platforms also tend to take a percentage from the income you make, so it's wise to create a website on a trusted website builder to avoid extra charges.
The very starting point for your brand is naming your website. This way, you can both stand out and show your professionalism at once. Additionally, ensuring that the appearance of your website is aesthetically pleasing is necessary. Moreover, it should show people your artwork professionally, which will be an additional step towards standing out from the crowd. Therefore, simply using a plain template that looks like any other website is not an option. You should tailor the website's graphic design to your artistic sensibilities as much as possible to make it unique and specifically yours.
Before You Make a Website
If you are not in a position to spend time on an art portfolio website right now, that is not an issue. That is what free websites such as ARTDEX are for! You can create your online portfolio in the form of a gallery, and many like-minded creatives and potential clients will see it. Although creating your own website might be the best way to develop and promote your artist portfolio, it is not the only option — plan accordingly to your capabilities, and make the most of what you can!