While anyone these days can easily access paints, pencils, sketchbooks, canvases, or clay, not everyone is driven by creativity to see what their minds and hands can produce with these materials. Most artists will tell you that they came into their craft naturally, drawn by curiosity which grew into a nagging need to continue to create. But while some people take their love for art and decide to seek formal training to refine their craft, others work independently and become what the art world refers to as "self-taught artists."
Many self-taught artists are purposeful with their decision to learn on their own, freeing themselves from the constraints of a rigid curriculum. Other self-taught artists simply had no choice. Whatever your intentions or limitations, art history tells us that an untrained artist can certainly achieve success despite little to no formal art education and professional guidance.
But like most artists that feel emotions deeper and more openly than others, you probably also can't help but feel a certain level of concern and insecurity. You worry whether the art world, particularly galleries, collectors, and critics, will take you seriously as an artist.
Before you give into negativity, think about Frida Kahlo, Grandma Moses, Henri Rousseau, Vincent van Gogh – these are just some of the famous artists that are self-taught. They received no formal training in technique, color theory, perspective, composition, light, and shadow, and so on. And yet they went on to create some of the most iconic, most celebrated, and highest selling works in history.
The art world is limitless and has room for all aspiring artists. And carving a space in it for yourself can be achieved by the same characteristics you've been displaying all along – creativity and flexibility. Here's how you can start marketing yourself as a self-taught artist: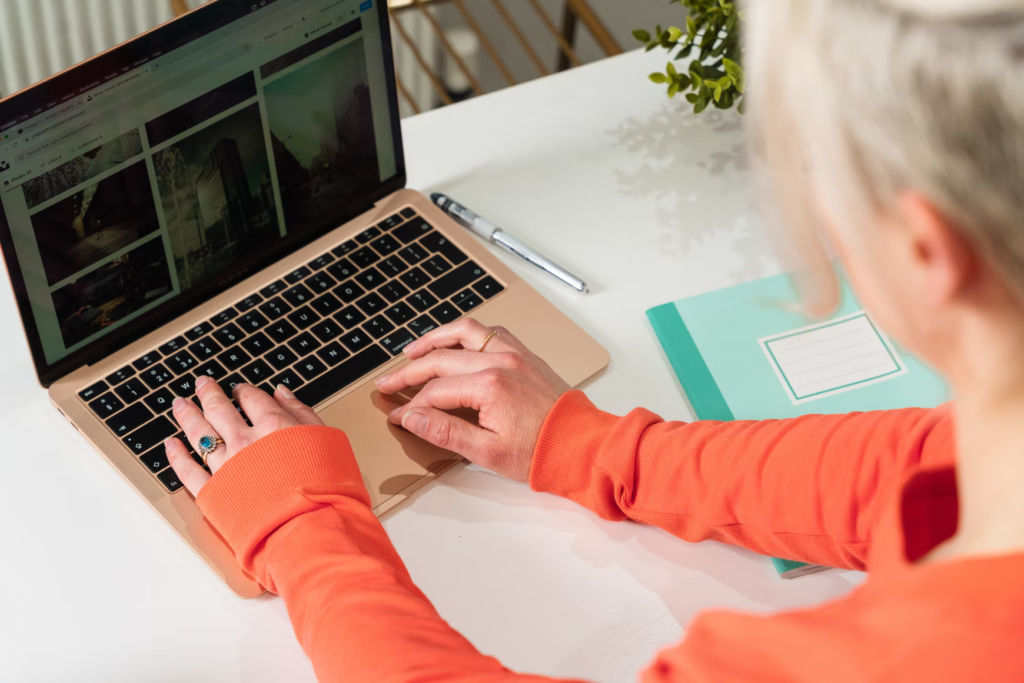 Create an online presence
The truth is, making a living through art comes with many challenges, regardless of whether you've had a formal art education or not. Even an artist with a diploma in the arts will struggle to make a name for themselves. How many times have you gone to a museum or gallery but failed to appreciate the work because it did not come complete with the artist's educational achievements? Have you ever scrolled through an artist's online portfolio but couldn't decide if the work was good or not because you didn't know whether the artist had studied at an art institution?
We now live in a time that provides us with many platforms to share our art with the right audience. By the "right audience," we mean one that will appreciate your art for its visual impact before anything else.
Start by creating an online portfolio. Fortunately, this doesn't mean having to spend hundreds or thousands of dollars to build your own website. There are free sites that allow you to post images of your art along with captions describing the work. Your online portfolio will serve as the digital homebase for your body of work while social media and online communities provide the means for you to promote your brand.
Leverage online platforms to increase awareness of your art, along with your identity as an artist. Many would recommend that you not only post images of your work but also photos of yourself. Doing this humanizes you to your audience and makes you more relatable.
Establish an online presence by participating in relevant conversations. Create a hashtag for yourself so that fans can easily search for you. You may even include #selftaughtartist or #selftaught on all your posts to proudly proclaim your artist identity. Ask family, friends, colleagues, and fellow artists to follow you and support you by sharing your profile with their networks. Followers become fans. Fans may become clients.
Tell your story
Everyone loves an origin story. Did you see a work of art and wonder what you could make with the same medium? Maybe you found yourself doodling in class and sketching in your free time, realizing at some point that you were quite good and improving the more you did it. When given the chance to pick up a paintbrush for the first time, you may have felt a certain thrill when you made that first brushstroke and fascination when you blended colors. What about when you first held clay in your hand? Did you instinctively start to press into it, thinking of what shape to make first? Did you ever save your weekly allowance and spend it all on art supplies?
Without realizing it, the inclination to create became a hobby – one that you were willing to spend money on. And at some point, your confidence in your craft grew – enough to consider making a career out of it.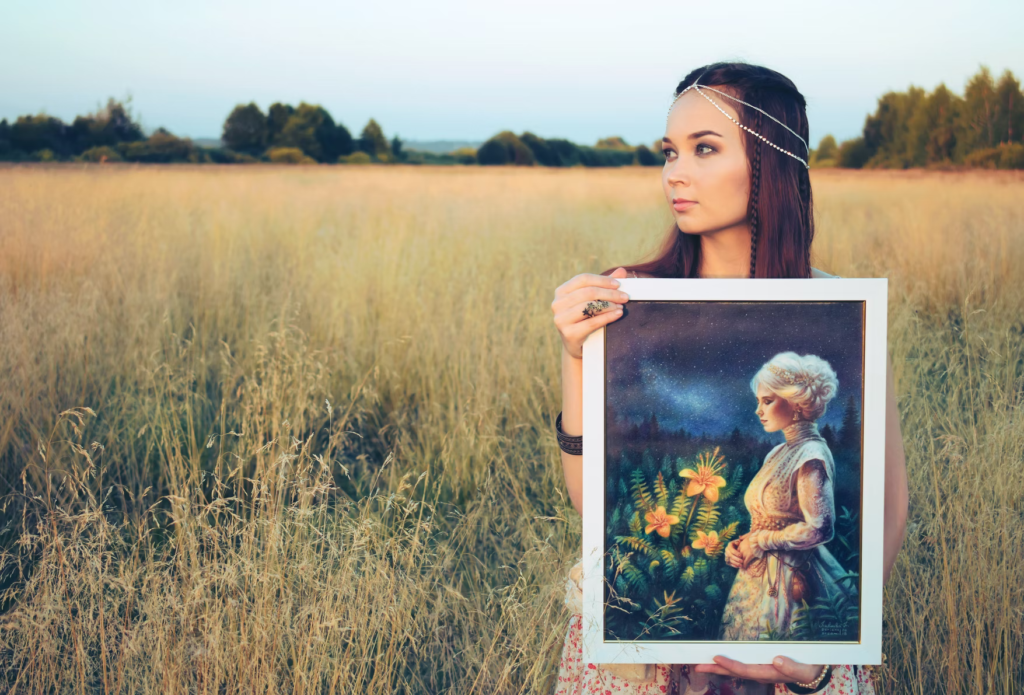 The stories that encapsulate your artistic identity are the ones you should be sharing with your audience. It's even better to accompany your anecdotes with visuals. Juxtapose your old work with your new work to show your improvement through the years. Not only will this prove that you can do without formal training but demonstrate that practice fueled by passion is powerful enough to promote progress.
You can also talk about how you taught yourself. Did you look at art books or watch free online tutorials? Did you experiment with different materials? Do you often go to museums and galleries to seek inspiration? Are you studying an anatomy book to draw the human form better? Do you follow a specific hashtag on social media to discover art similar to your aesthetics?
Share your process
The truth is that having a degree or certificate for an art-related course does not validate you as an "artist." Nowhere in the world is there an organization that grants that title once you've completed their course. Recognition as an artist is entirely subjective. And that's why we recommend sharing your creative process with your audience. You may already consider yourself an artist. Public displays of your creativity and process will prove it. Share your initial sketches and drafts. Consider a timelapse video that captures the process from beginning to end. Invite your online audience to a behind-the-scenes look into your studio. You can even livestream while you work.
Are you worried that sharing your unique process publicly may lead others to imitate it? You shouldn't. Sharing your methods early on helps establish you as the original. And if anyone were to copy your approach later on, timestamps and digital footprints confirm that you came up with the concept first.At ARTDEX, we know how crucial it is for artists to share their work with the world. We bring artists, collectors, and art professionals together. For the self-taught artist, we offer a safe place to showcase and promote your artwork to a global community. As an alternative to the outdated and costly system of commercial sales channels, ARTDEX empowers artists by championing digital inclusion and a democratic model of engagement.