You've joined ARTDEX and now it's time to get you connecting to art professionals and enthusiasts. Before you get started, you'll want to set up your profile. Luckily, completing your ARTDEX profile is as easy as 1-2-3. The following 3 easy steps will get you up and running in no time.
Begin by signing in to your ARTDEX account.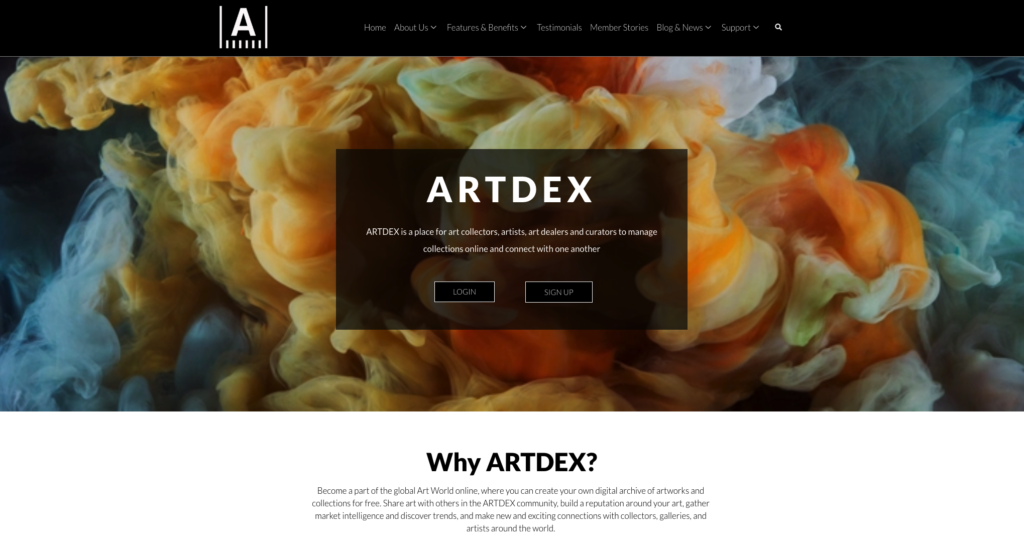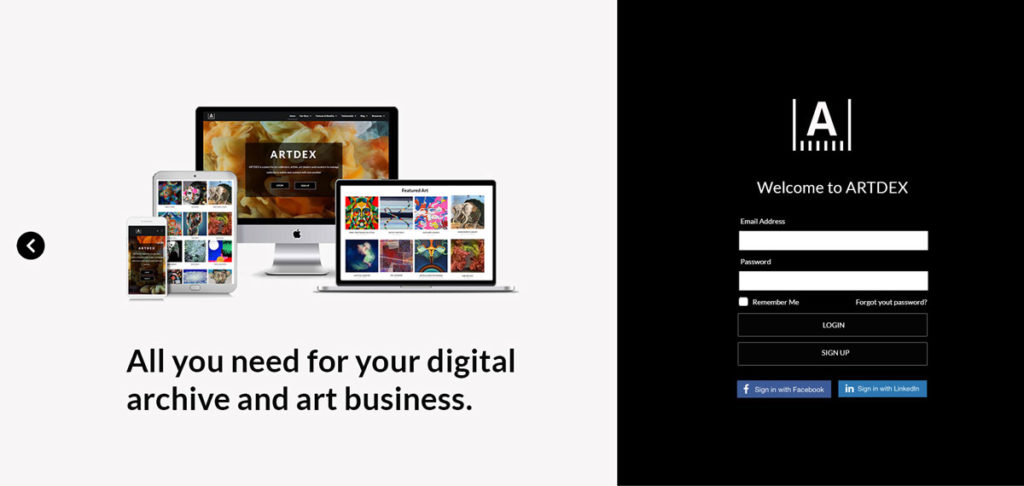 To specify or change your role, navigate to the drop down menu in the top right corner and select "settings."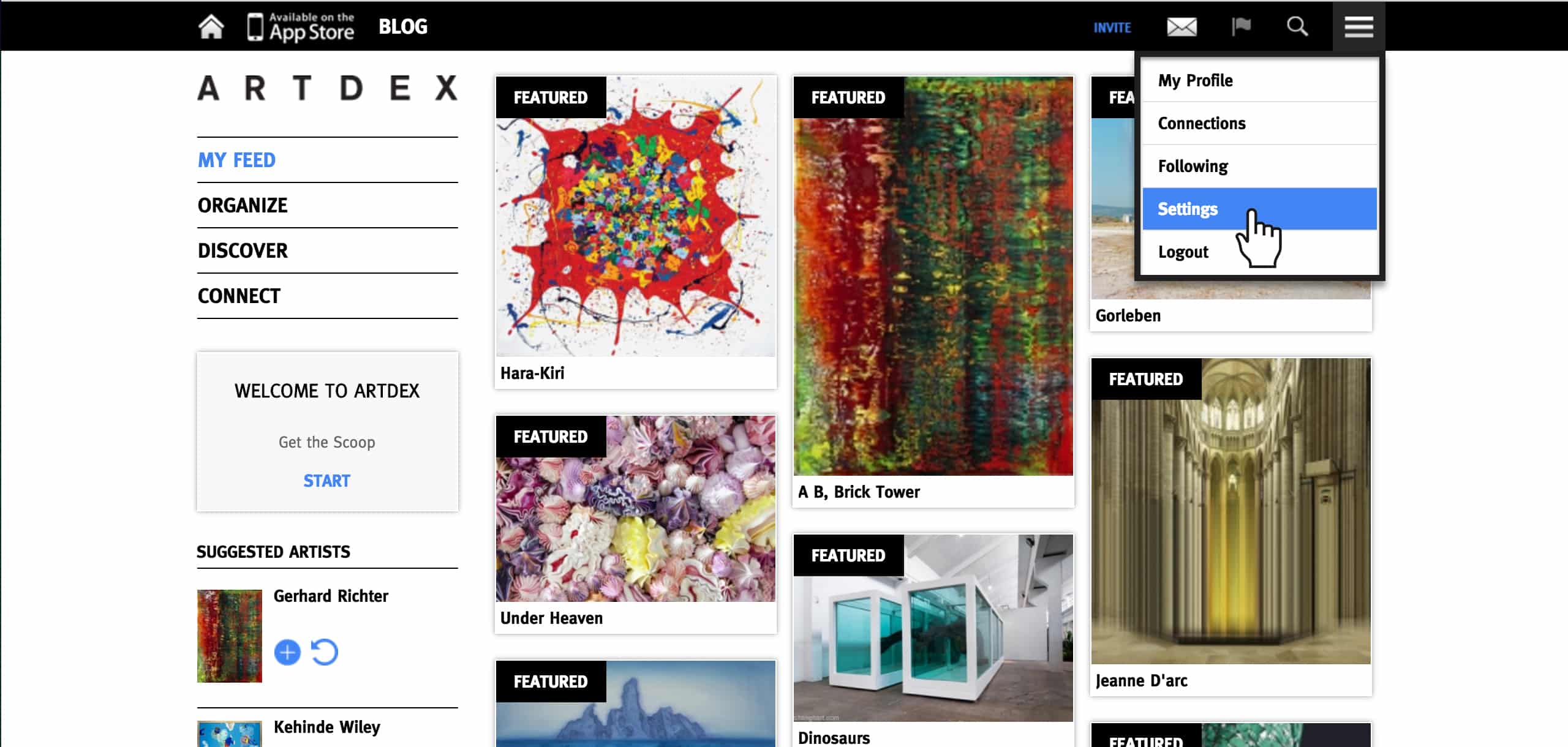 Once on your settings page, you can specify or edit your role, upload your profile picture, and add your bio.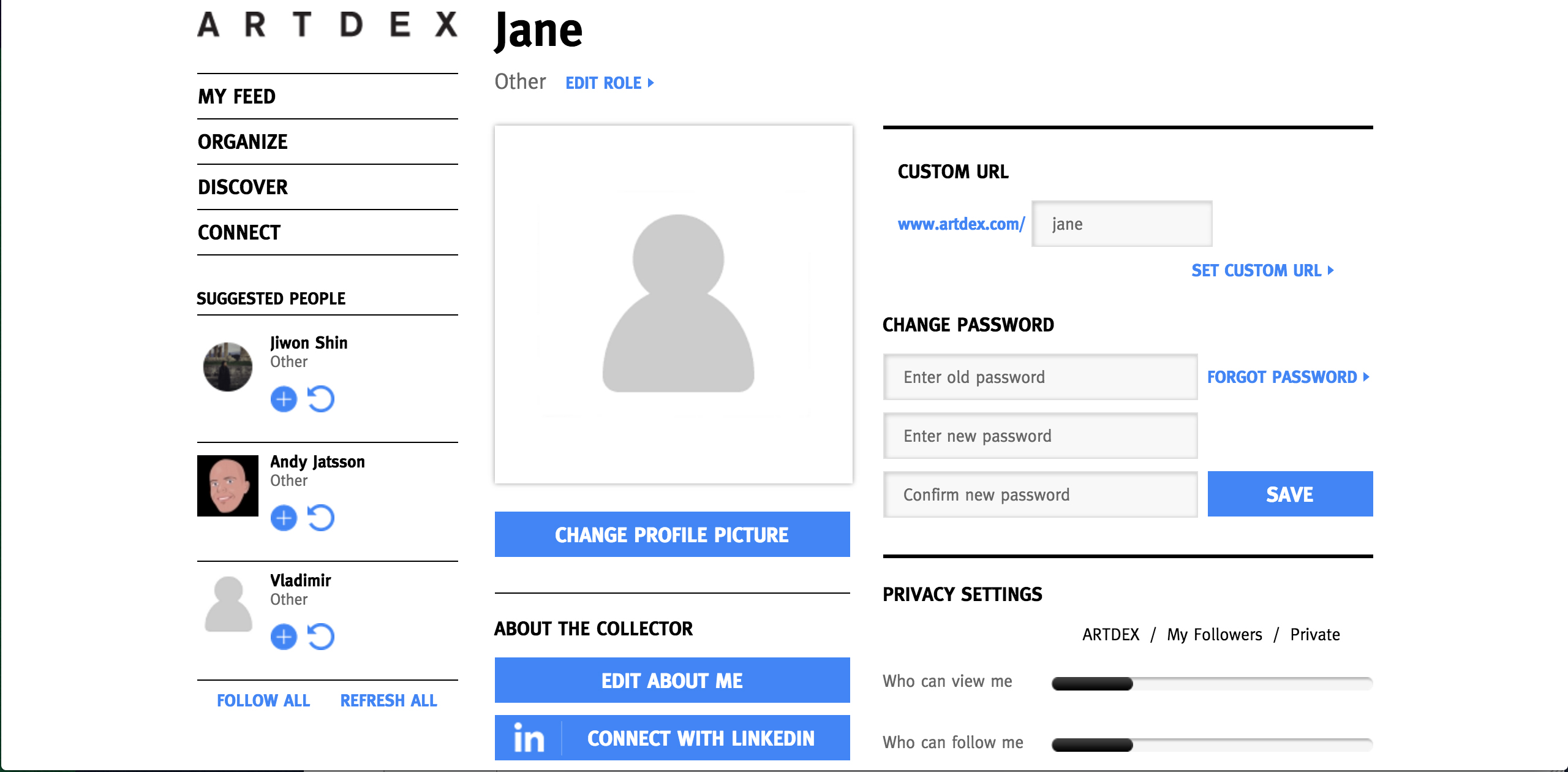 1. Specify Your Role
To specify or edit your role, start by clicking "edit role."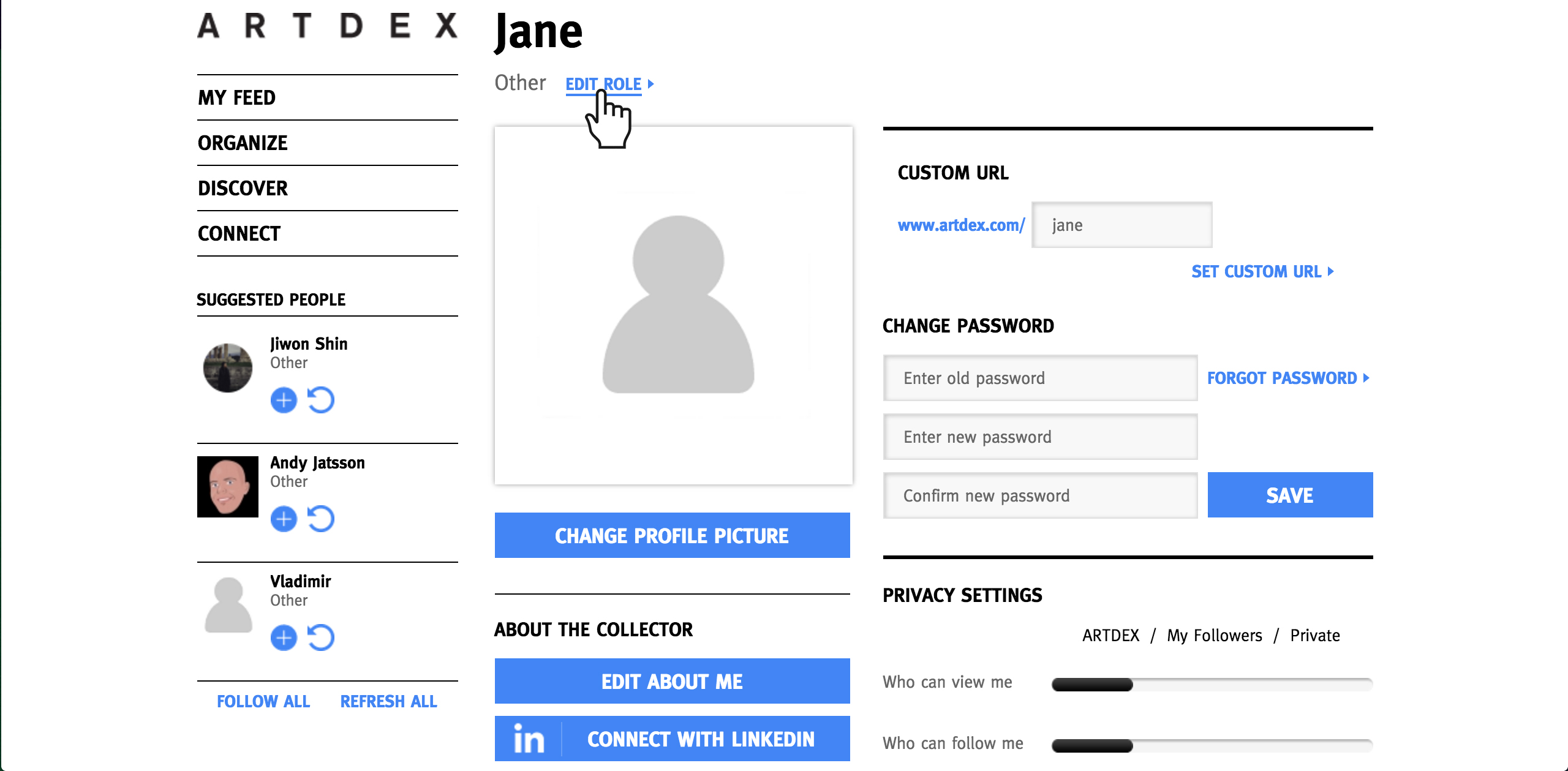 From there, you'll have the option to scroll through a drop down menu and choose the role that best matches what you do. Click on that role and then hit "Save" to save your selection.
2. Upload Your Profile Picture
To upload or change your profile picture, click on the "Change Profile Picture" button.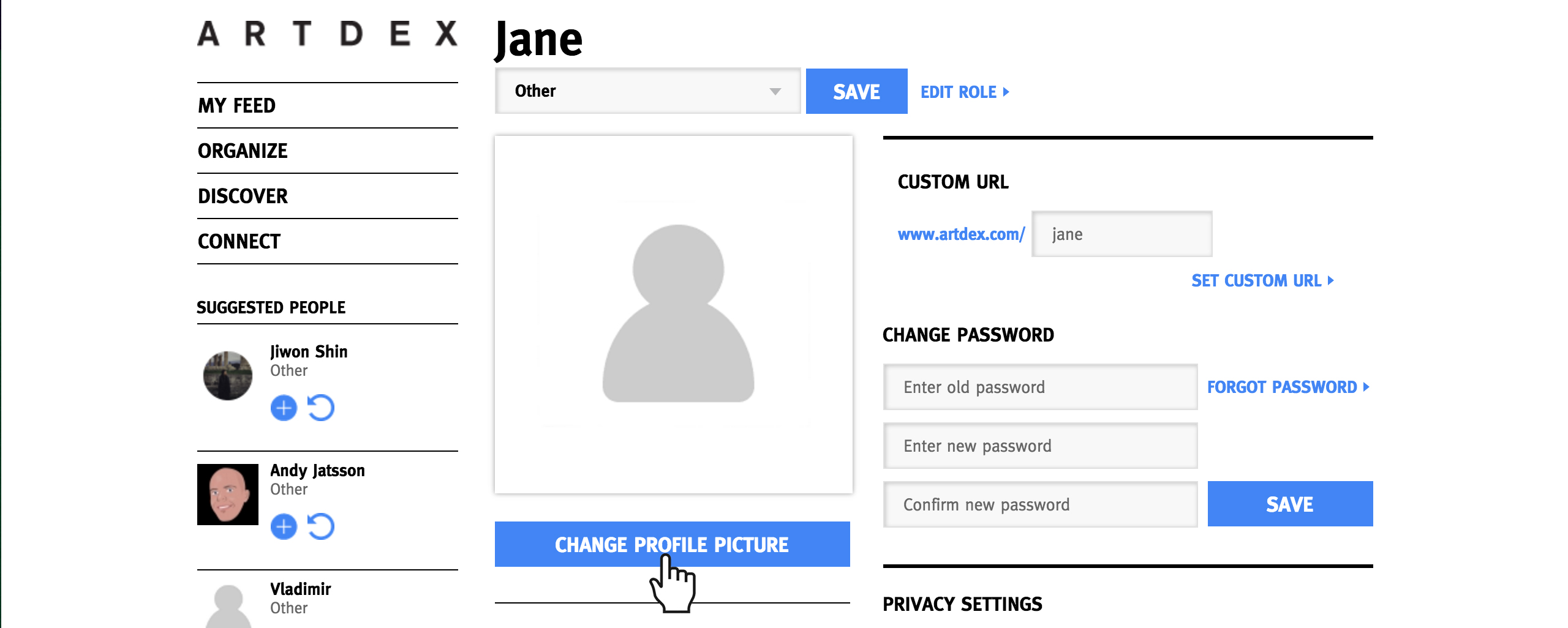 Navigate to where you have the picture saved on your hard drive and select that image by clicking on the image and then "open."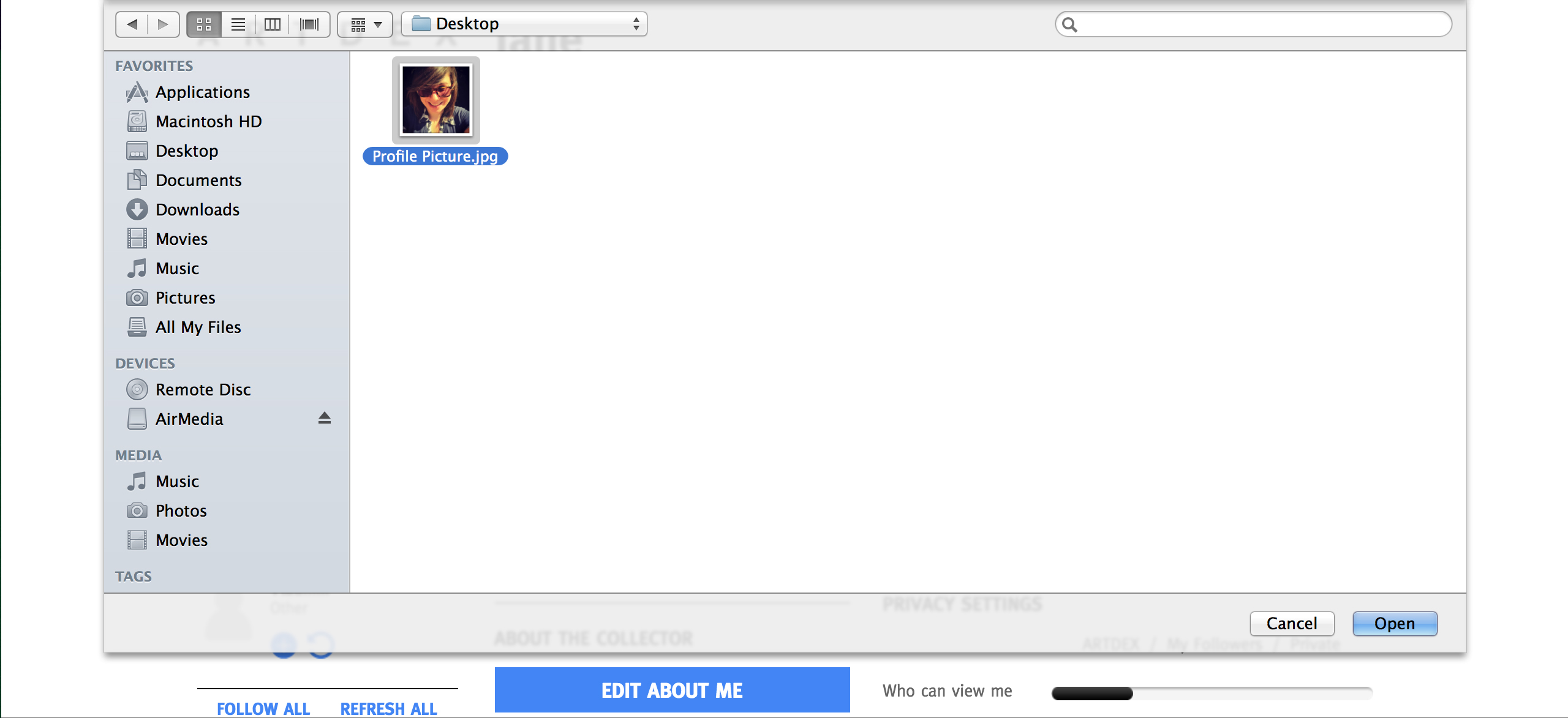 Once your profile picture has successfully been uploaded, a confirmation message will appear on your screen.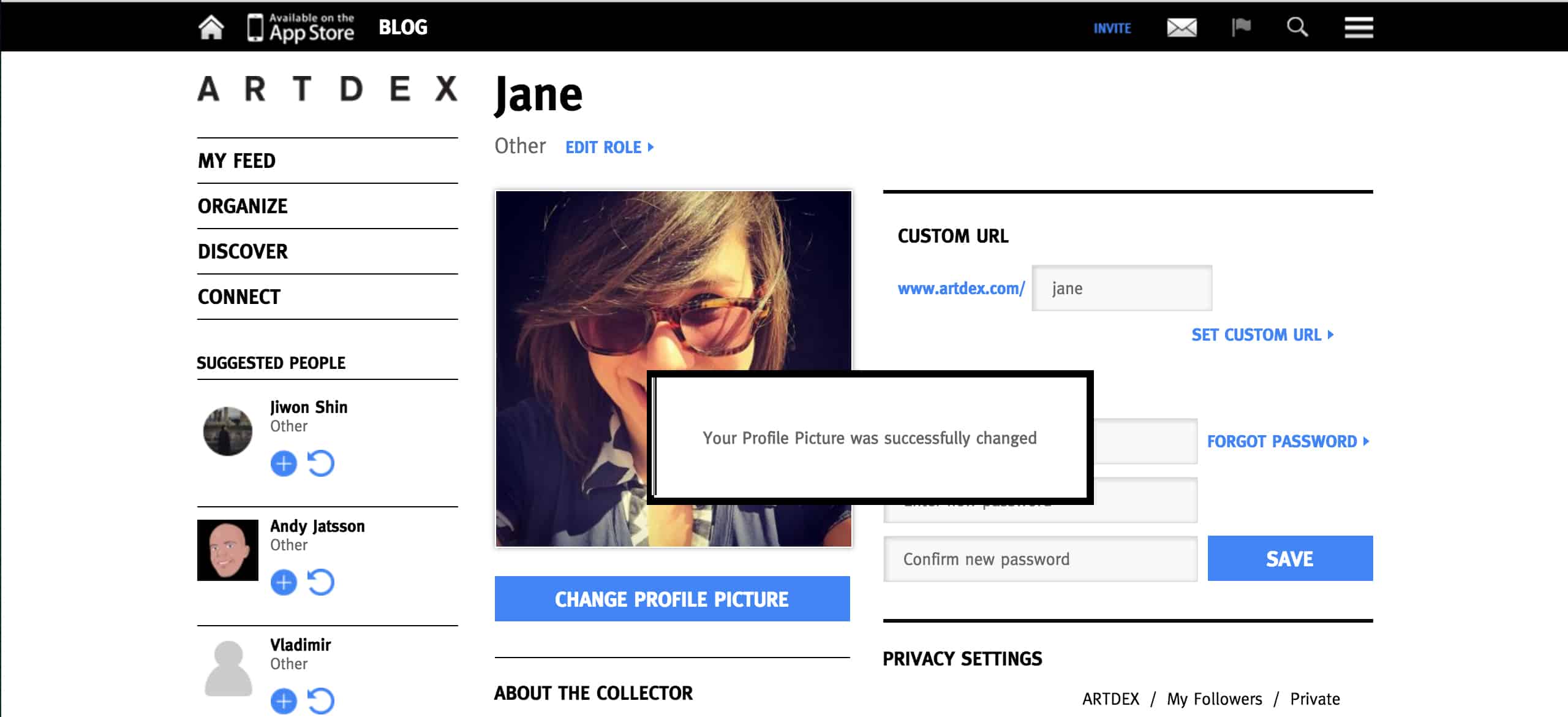 3. Add Your Bio
There are two ways to add your bio to your ARTDEX profile: manually or through LinkedIn.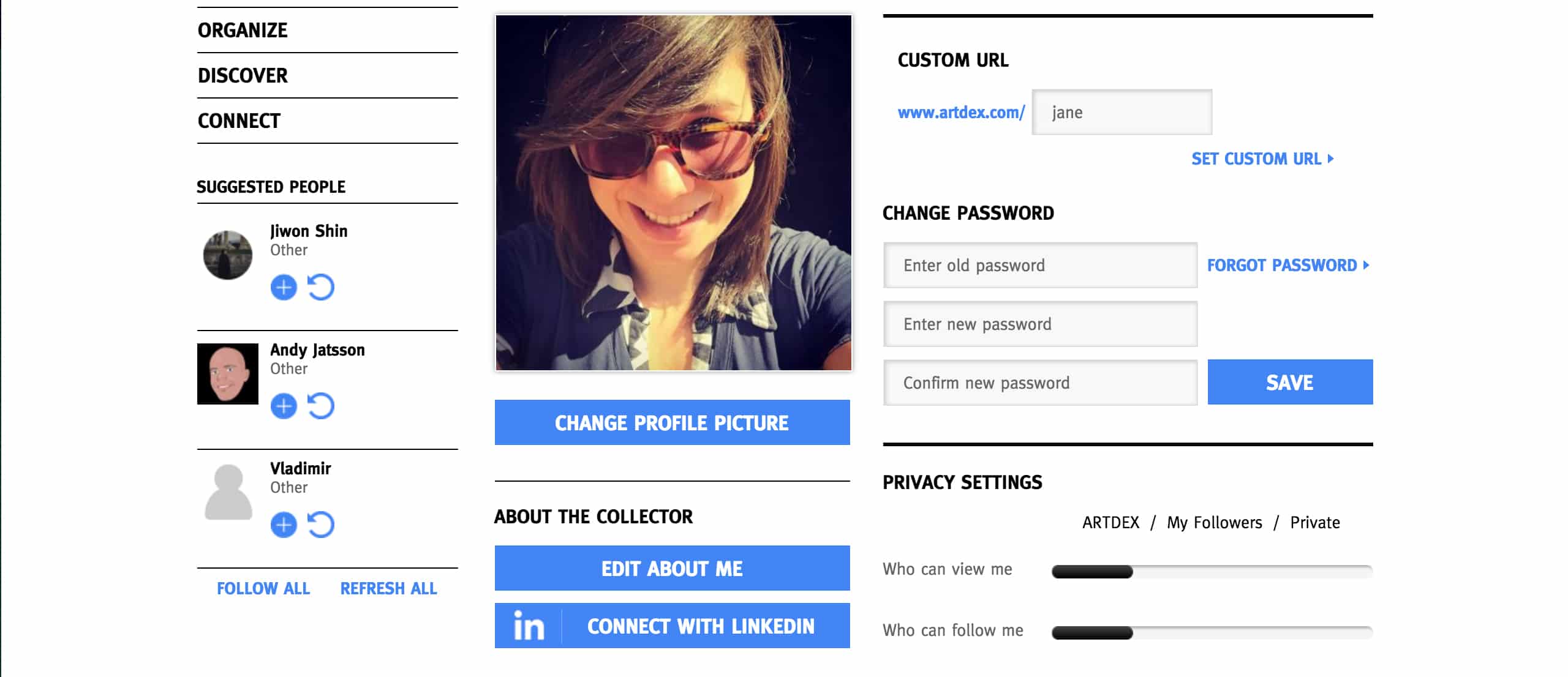 Manually
To add your bio manually, click "Edit About Me." You'll see 3 boxes appear: Background, Education and Affiliations.
Fill out each box with the information you'd like to share on your ARTDEX profile and hit "Save Changes."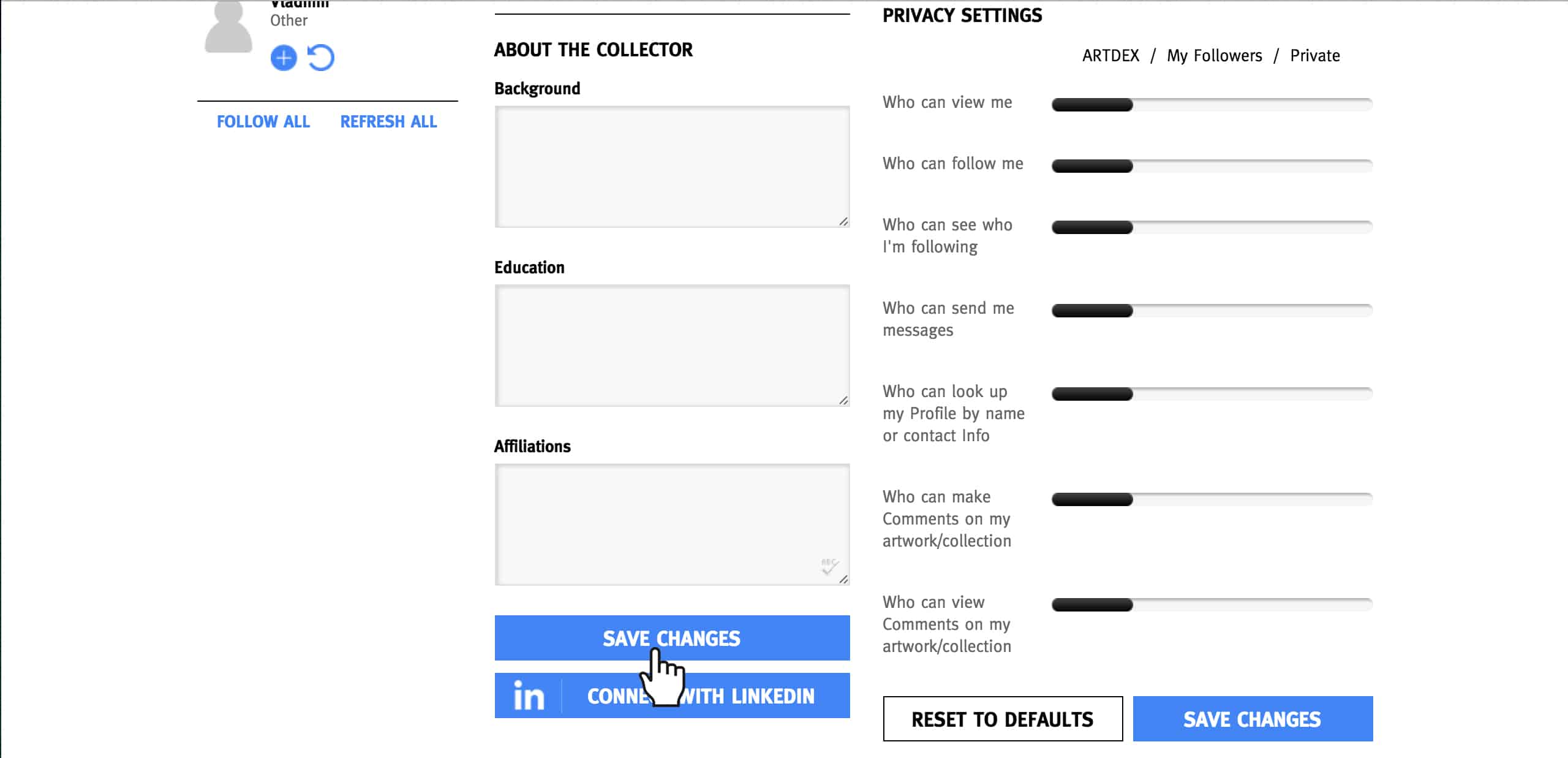 Once complete, a message will appear confirming that your bio has been successfully updated.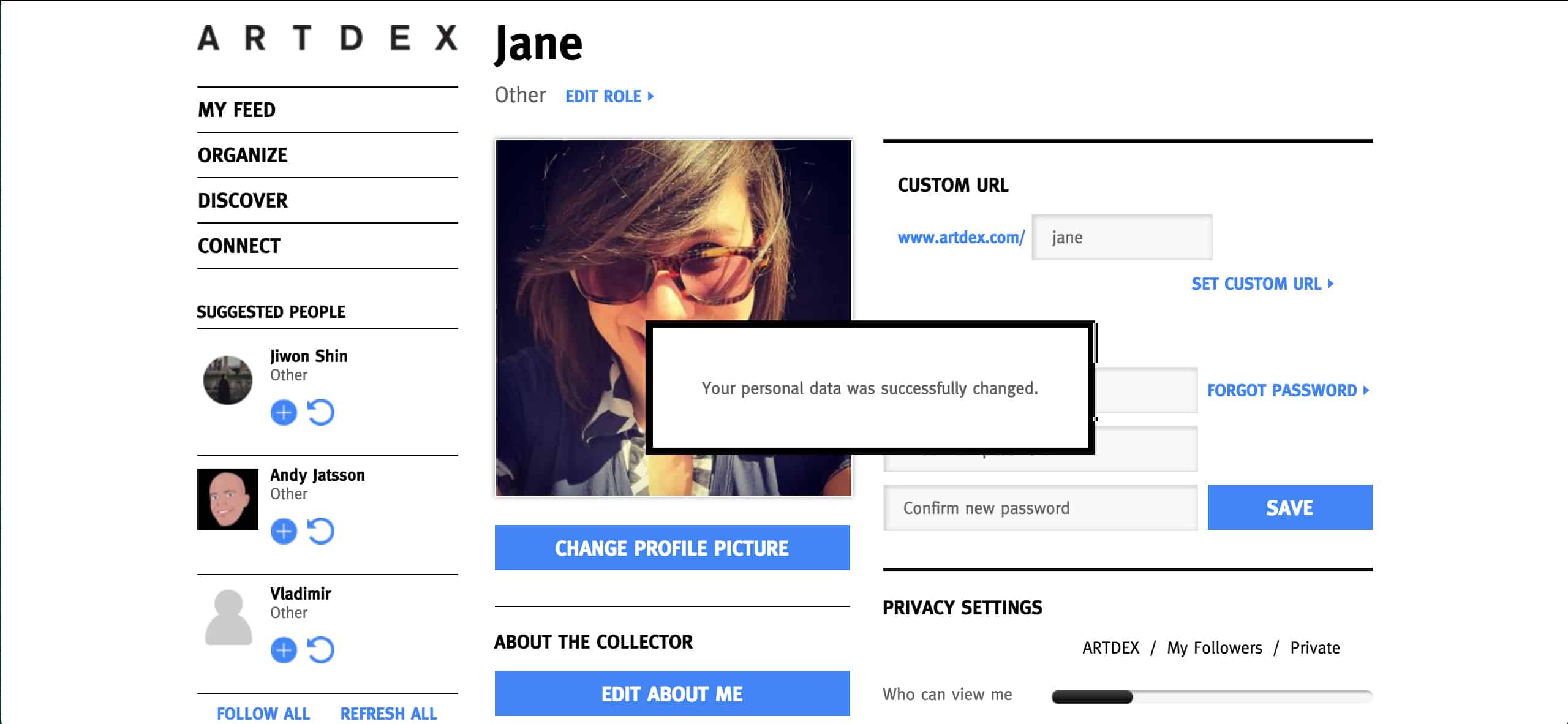 Through LinkedIn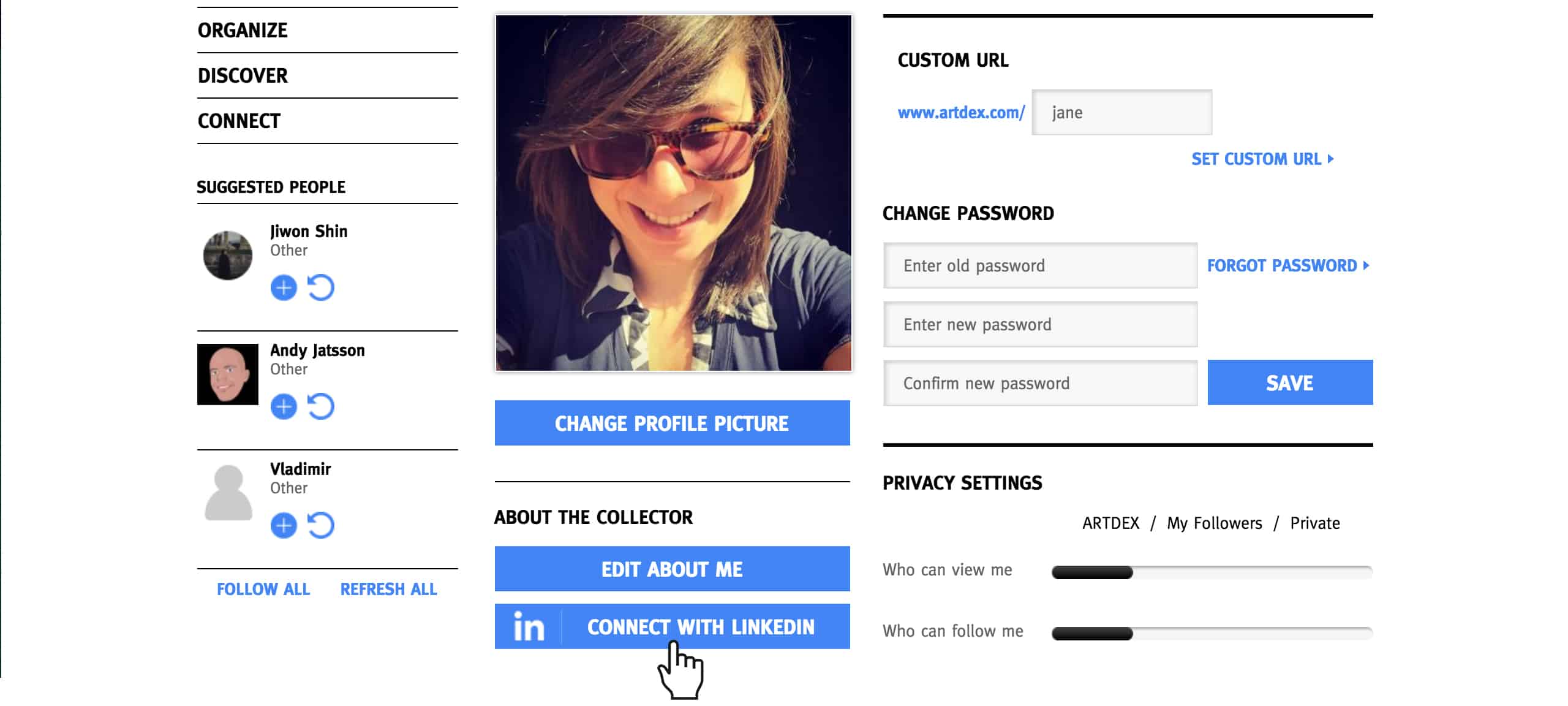 To add your bio through LinkedIn, click "Connect With LinkedIn."
A pop up asking you to provide permission for ARTDEX to access your LinkedIn account will appear. Log in to your LinkedIn account and click "Allow Access."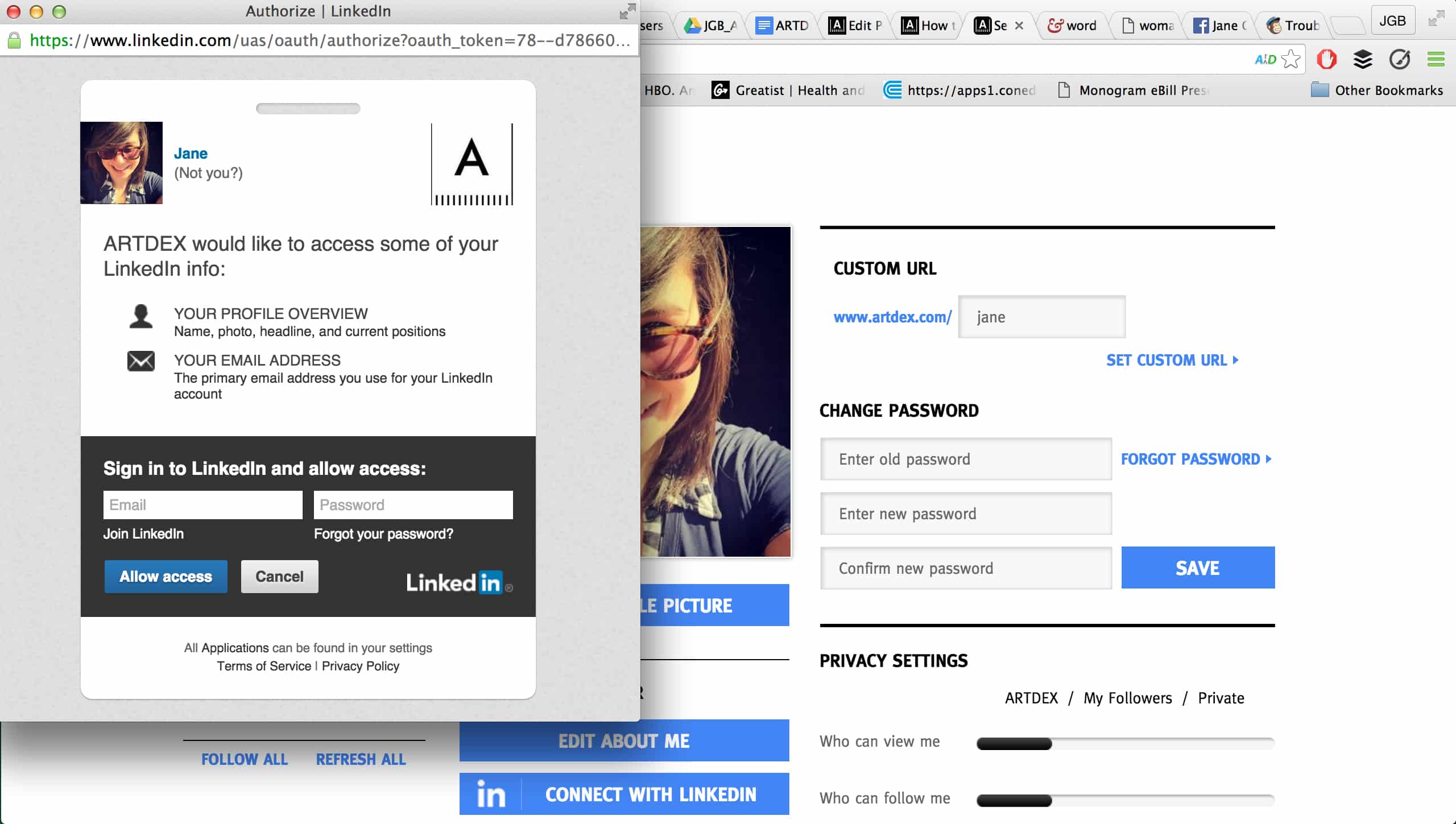 That's all it takes to set up your ARTDEX account! Having trouble and need assistance? Check out our FAQ page or shoot us a note at staff@www.artdex.com.