As the pandemic and social distancing have taken over the world, the global populace has found many different ways to evolve. From museum exhibitions to art sales, the world of art followed that trend, and it has largely moved online. Therefore, knowing the ins and outs of online art is crucial to your success as an artist. This article will first cover the forms of art that can primarily be present digitally; then, we will move onto how the art world has adapted to the new challenges. Finally, we will cover the topic of online presence and its importance, along with some helpful tips on presenting your art online and the reasons why it is so vital at this time. Keep reading to learn more about the online art and art world as it is today!
Digital Art
Let us begin by covering the subject of digital art. In this context, we will talk about the art created using hardware and software relevant to the piece — for example, a graphic tablet and digital painting software for two-dimensional digital artworks. As many different types of digital art exist, we will cover only the most common ones.
2D Digital Art
Digital paintings
There are quite a few styles of digital paintings. Effectively, all one would need to do digital art is a personal computer and a functioning mouse. However, most digital artists opt for using a drawing tablet for its technological advantages. The simplest ones can be found for a relatively low price while making the creation process significantly easier. 2D digital painting is quite important for regular people with creative ideas but have no conventional drawing skills to realize them.
2D digital painting is an elementary form of digital art, and customers are starting to show a preference for it over hand-drawings, as those can come with a lot of imperfections and can deteriorate over time. On the other hand, 2D digital paintings are in a digital form, and all alterations can be easily made within the original program, while the end result can be printed if one wishes to have it in a physical form.
Pixel art
Pixel art emerged due to the idea of modernizing video games. At first, it meant that the video games' aesthetic level must match the gaming community's preferred standards and expectations. Furthermore, this form of visual language could only be achieved by adopting pixel art as a digital art form to mimic the movements in video games' characters; and what is visible on the screen is an intersection of several software programs working in unison to produce the desired look.
However, with the growing popularity of gaming culture among the broader public, people have taken a liking to this style. It is now a fully-fledged digital art form, with avid fans commissioning pixel art avatars and images of their favorite characters regularly.
Digital collage
The collage concept is familiar to most people because it is used to edit their personal pictures and create memories in their day-to-day lives. However, digital collage is slightly different. Namely, it consists of taking different textures, images, and ideas from several sources and then connecting them under one creative concept.
It is usually done in photo editing software, but it could be used in different online environments, as it is a pretty versatile form of art.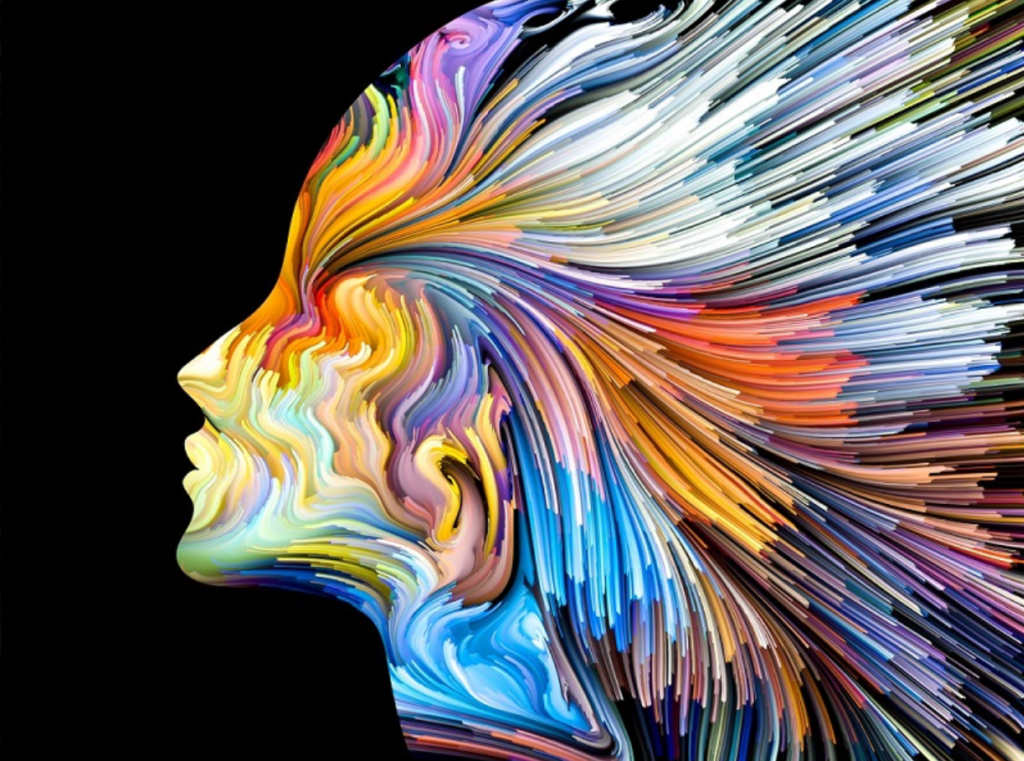 3D Digital Art
3D digital painting
Another crucial part of the digital painting domain is the 3D digital painting, a more popularised version of 2D digital paintings. It contains features common with 2D digital paintings but with specialized versions and intricacies that can also be rendered. To be precise, the 2D digital illustration forms a base on which the 3D digital image is structured.
In the 3D digital paintings, aside from the original 2D painting, additional elements can be incorporated into the end result. This type of digital art is starting to be more popular and used more than the original 2D digital painting model. It has been noted that 3D digital paintings are better at grabbing customers' attention than 2D art, which increases audience traffic and makes it more appealing for businesses.
3D Modeling
3D modeling is a largely overlooked area of the art business. Seeing how creating the 3D models require unique training and skill adaptation in comparison to other forms of digital art, not many people opt for it as their primary source of income; and when they do, it usually is not freelance work, but employment in companies that deal with video games and other forms of digital entertainment industry. These works of art are created in software that is constructed specifically for that purpose. In addition, 3D modeling artists also need to have a good grasp of human anatomy, how textures look in real life, and so much more intricate details people often overlook.
Virtual Art
Virtual art is a term used to describe contemporary art created using technology such as computers, visualization casks, data clothes and gloves, 3D sound generators, digital sculpture, painting programs, etc. There is one crucial difference when comparing virtual to "ordinary" digital art. Namely, visual artists utilize both visual art and technology in the creation of their pieces — they use the aesthetic and innovative potential of emerging technology and formulated artistic styles to generate whole new perception options in today's media spectrum.
Not only that, the virtual reality artists make sure to research innovations in interface design and interaction, which can lead to unique ways of creation and presentation of their artwork. For example, some artists opt for creating whole alternative digital worlds that others can visit and interact with, virtually.
Keeping in mind that virtual art consists of augmented reality, virtual reality, or mixed reality, it is safe to say that the definition of virtual art is something along these lines — artwork that, by using innovative technology and creative vision, allows its viewers to immerse themselves into the artwork. With that being said, virtual art can exist both as a standalone work or as a part of other media production aspects, such as movies and video games.
Virtual Events
Now that we have covered the types of art that are most present online, it is time to focus on virtual events that include traditional and digital art. Two main types of such events have established their presence on the internet in the last year, and they are the following:
Art Exhibitions
With the COVID-19 pandemic on the rise, many museums and galleries were forced to rethink their strategies and the ways they will present the art exhibitions they had planned for the future. This has led to a rise in virtual art exhibitions, where a museum's collection was presented online — either on their site or using a third-party 3D viewer for a virtual tour of the exhibition space.
It has given many people an opportunity to attend art exhibitions that they could not visit personally. Namely, it has collapsed the space between the gallery and the viewer, making countless precious artworks accessible to people from all over the globe and not just the local populace who can afford to visit. Moreover, this has inspired many virtual artists to create unique works that could only be witnessed online.
However, it is important to note that the concept of virtual museums has been around for over two decades. While some institutions saw the benefits of them in the early years, they were not widely accepted. It was only when the world was forced into a global lockdown that this became more of a widespread practice than a luxury afforded by a few museums.
Auctions
As any art collector could have noticed, the auctions they might have followed have also moved into the online space. With the major auction houses leading the way — for example, Christie's auction house — it is now possible to expand your art collection from home. Not only that — this year has given ample opportunities for new trends to rise and join the traditional ways of auctioning.
Let us take NFT artwork as an example — currently, there is an NFT artwork auction series held by the auction site SuperRare in collaboration with Verisart. This company helps artists digitally certify their work. The series' name is 10×10, and it is a series of 10 NFT artwork auctions for ten artists that will last for ten weeks. It started in February, and it will still be ongoing during this spring.
However, NFT artwork auctions are not the only ones being held online. Prominent names — such as the abovementioned Christie's — have ensured that the auctions they hold are accessible online, whether it be the online-only event or just an addition to a real-life auction.
Art portfolio
Now that we have covered the topics of general interest, it is time to focus on you. To create, promote and sell your art these days, one of the necessities is an online art portfolio. So, how should you go about that?
The best way to go about this would be to create your website, as that will be a medium where you can fully control every aspect of visual communication with your future art customers. From the fonts and main colors of the site to the layout, title, and other information available, its design would fully be in your hands, enabling you to communicate your artistic expertise and creative style with your audiences before they even contact you. Thankfully, you do not need to be a fully-fledged programmer to make a website — there are quite a few spaces where you can simply make your website by dragging and dropping items and changing values in relevant menus. Therefore, this is nothing to be scared about!
However, if you are planning to make an art portfolio, ensure that you have everything envisioned before you start, making the process much easier. Ask yourself the following questions:
What do I want to represent?
How do I want my art to be presented?
Who is my target audience?
What do they want to see and buy?
Do I want this to be just a portfolio, or do I want it to be one of the contact points?
Additionally, keep in mind that, while you do want your portfolio to represent your best work, you may not want to include pieces for those qualities you are not entirely sure you could recreate. That is one of the common mistakes people make, and it can cause distrust in the possible target audience, especially if the gap in quality is too big. Therefore, you should ensure that your portfolio consists of the best work for those qualities you are entirely sure you can replicate in your future work. Moreover, as your skills and versatility improve, you can and should update the portfolio to represent you in the best and most up-to-date light.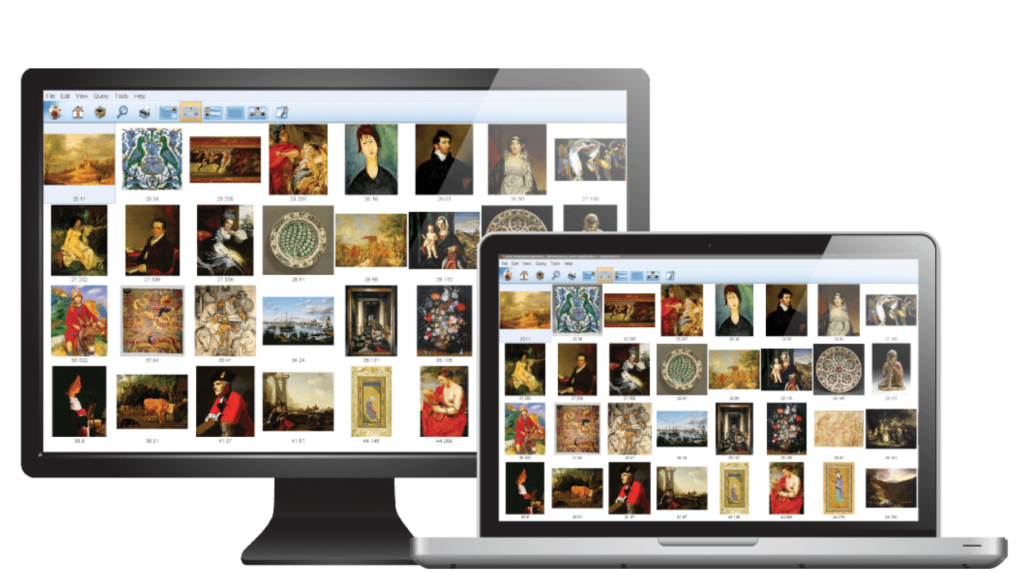 Online Presence and Art Presentation
However, having an online portfolio is not enough to establish your online presence and show the world who you really are. There are two other types of platforms you should consider having accounts to achieve maximum visibility and reach the highest possible amount of your target audience. Both of them have a different set of advantages and limitations imposed on their users, and you should thoroughly research both before your plan for online presence and promotion is set in stone.
Social Media
Of course, this is the first type of platform people think of when preparing to launch their online campaigns. There are various platforms available, and each comes with its own set of benefits and drawbacks. The media you choose should depend on your own choices — do not feel like you should register for and be active on every one of them. Moreover, some (if not most) social media platforms expect quantity over quality, which might impact the relationship you have with your art — especially if you are creating fine art, which cannot be produced on a daily basis.
If you have made a profile on multiple social networks, you may face this dilemma — should you have a consistent theme across all platforms or a theme suiting each platform the best? The answer to that question lies somewhere in the middle. As an artist, you want to be recognizable, regardless of the forum. However, every platform has a different set of requirements for its users to achieve maximum visibility. Weigh the benefits and drawbacks of every platform after extensive research, and then decide what you are going to go for — but, first and foremost, make sure it is sustainable for you and your art business and career.
Online Art Community Sites
Depending on your outlook, an alternative — or an addition — are art community sites, such as ARTDEX, DeviantArt, Dribbble, Behance, or ArtStation alike. These provide a community that you already know is interested in art, making it less of a burden of reaching the target audience. However, they also pose a unique challenge of being surrounded by both competitors and fellow artists. Nevertheless, this is also beneficial — by connecting with like-minded people, you can create a network and organically promote your work. Moreover, these sites' algorithms do not have the same demanding expectations as social media platforms, which results in less stress and better productivity all around.
Additionally, you should keep in mind that both types of platforms can serve as contact points for potential customers and plan accordingly. Will you register all of the same email accounts and use that email as a contact point? Will you subscribe to third-party software to keep track of all social media accounts in one place? These are all things to take into consideration when researching for your future plans.
To sum this all up — social media does provide a wider audience than online art community sites, so making a healthy choice of which platforms to engage in and which platforms not to use is equally important as establishing your online presence. What use is it if you cannot maintain it in the long run, after all? Therefore, combining the social media platforms of your choice and making an account on a free digital archiving site such as ARTDEX would be the best way to establish an online presence that is both sustainable in the long run and will yield desired results.