Even before the pandemic-induced economic downturn, the art market was already experiencing one of its worst recessions. But while the art market has seemingly stagnated, what many art experts believe will happen next is the reinvention of the art scene. With more and more galleries closing and large-scale art fairs cancelling left and right, the art scene may need to find innovative ways to promote art. While we look forward to how the art world pulls itself out of crisis, artists must remain proactive about promoting their personal brands and marketing their work. In this guide, we will talk about how to promote and sell your art, and give advice on how to avoid being scammed.
How to Conduct Market Research
Artists naturally surround themselves with like-minded people. You may have already immersed yourself in the local art scene and made friends with other emerging artists. The problem with this is that it limits your connections with your target audience and potential buyers. Therefore, the best way to conduct market research is to step outside your existing network.
Social media and other online platforms remain the best way for you to expand your art connections. It's the best place to engage with your fan base, ask for feedback, promote your personal brand, and engage. You can share your story and processes while asking your audience to comment and react. By creating an online presence, you can inspire positive dialogue and lively debate. The more people talk about your art, the more they feel invested in you as an artist and the art you create.
By communicating with a network outside your immediate circle of friends and co-artists, you'll also learn what your target market is interested in. You may discover that the ones most interested in your aesthetic aren't the demographic you originally had in mind. With this insight, you can participate in more diverse forums.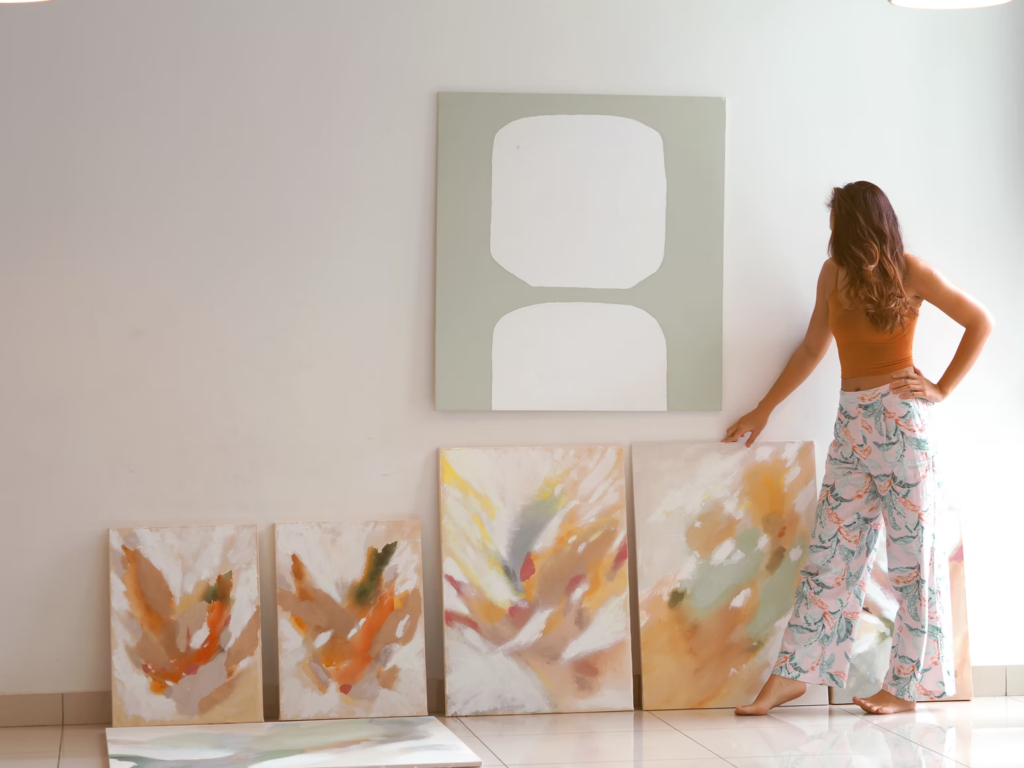 Promoting and Selling Your Art
The aspect of art promotion and sales that visual artists struggle with the most is the need to articulate their art into words. Maybe you feel the artwork should speak for itself or that adding a narrative may affect free interpretation. Or you may simply be sensitive and introverted.
Many artists hate self-promotion, thinking that they're asking for everyone to love them. However, self-promoting as an artist is more about introducing yourself to your target market and asking them to notice your work. After all, all artists are aware that the art market is diverse, with as many lovers as there are critics. Most of us create our art knowing that we cannot please everyone. And some of us may decide only to make art for our supporters.
However, this approach is not sustainable. And at some point, you will need to leave your comfort zone and invite people in to appreciate and critique your work – especially if you want to grow as an artist and make a meaningful living by selling your art.
Therefore, you must recognize that your artist statement and the ability to describe your art carry power. Fans, followers, viewers, and potential buyers want to know about the artist as much as they do about the artwork. They want to know what motivates your work and how your process differentiates you. We also know that art collectors like to share stories of their purchases. Therefore, learning or getting comfortable talking about your art, its creation story, processes, and motivations is a skill you need to learn. It also helps you to later justify your pricing. 
Fortunately, self-promotion and speaking confidently about your work are abilities you can hone. The key is to be genuine. When you speak honestly, words flow better. You don't need to exaggerate, use dramatic language, flowery words, or make things up. And when it comes to writing about your art, being succinct can be just as impactful as a long narrative when done thoughtfully and authentically.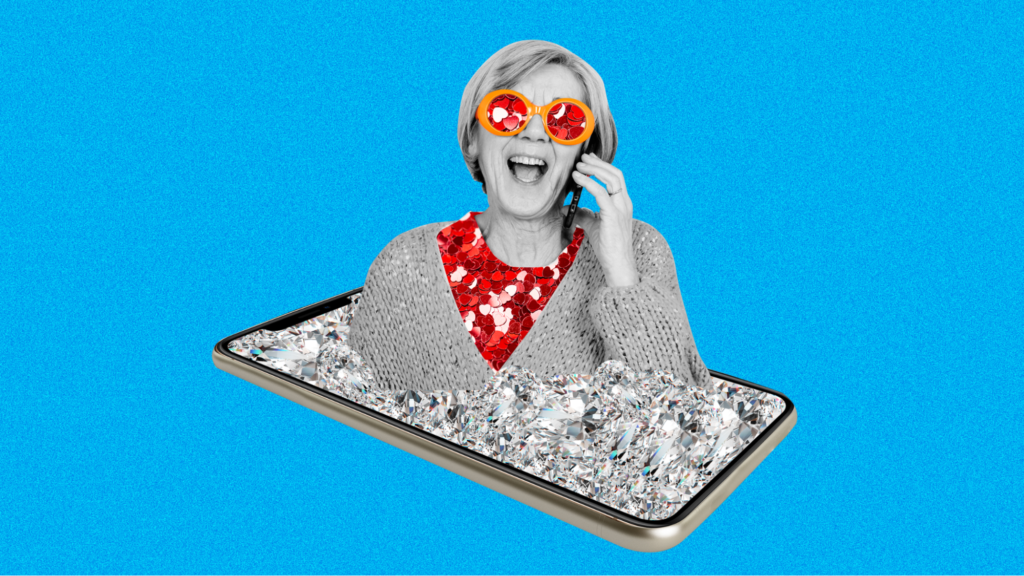 How to Avoid Being Scammed
If you're an artist with an online presence, as most emerging artists should be, you may become the target of an art scam. Art scams come in different forms; they may reach you by email, your website, or social media. One common tactic scammers pull is posing as potential buyers. You may receive an email or message that someone is interested in buying your artwork. Everything seems fine at first; it all sounds legitimate because the "buyer" talks about a specific piece or even talks about your other work.
A point will come when they ask for the price. What follows is where you should pay close attention. The "buyer" may reply that they live overseas and need a shipper or assistant to pick up the artwork. The way this scam works is that the "buyer" will offer to send you a cashier's check or money order. They may overpay and ask you to wire them the difference, or they may say the extra money is for their shipper or assistant. These are all red flags that should warn you to stop corresponding immediately.
These art scams take many forms; ultimately, the goal is for you to either wire them funds or to steal your personal information, such as your credit card details or bank information. To spot art scams, look for other warning signs such as suspicious requests and a sense of urgency. If you're not paying attention, you may end up with stolen funds or the victim of identity theft.
Another suspicious tactic that artists should look out for are unsolicited invitations from art contests, art fairs, galleries, or social media pages that ask you to participate or show your art. Be suspicious if participation comes with a fee. This scenario isn't exactly a scam; rather, it's a way for another person or company to make money by getting you to pay for their services. And the fee that you pay supposedly goes to promoting and selling your artwork on their website or platform.
At ARTDEX, we believe that you don't have to pay anything to build awareness around your art and gain a global following. That's why we created a free platform for artists where you can manage and showcase all your artwork to a global art community. It's also a place where you can connect with a larger community of artists, collectors, and galleries.