On February 7, 2017, The Metropolitan Museum of Art announced a new policy known as Open Access, releasing large number of images of artworks from the museum's 2 million collections  in the public domain freely available for unrestricted use. These art images represent "the main body of collections" according to the museum's director Thomas P. Campbell, and they are now open for both scholarly research and commercial usage.
As the Met joining the current wave of open culture for digital age, other museums such as The Getty, The New York Public Library, and The National Gallery of Art have already released portions of their collections to the public domain in the recent time. To collaborate and maximize the reach of image sharing, the Met has teamed up with Creative Commons and other digital platforms: such as Wikimedia, Artstor, Digital Public Library of America, Art Resource, to GitHub repository of the images.
Art Is Not What You See, But What You Make Others See — Degas
The Creative Commons license is one of many public copyright licenses that enables the free distribution of an otherwise copyrighted work.
"The person who associated a work with this deed has dedicated the work to the public domain by waiving all of his or her rights to the work worldwide under copyright law, including all related and neighboring rights, to the extent allowed by law." – Creative Commons (CC0 1.0 Universal Copyright)
Furthermore, it makes data from the entire online collection available for both works believed to be in the public domain and under copyright or other restrictions at no cost. This includes basic information about the artwork such as title, artist, date, medium, and dimensions.
Open and Accessible: Museum As a Gift
Following the new Open Access Policy, the Met has licensed 375,000 images under Creative Commons. Works by Impressionists masters such as Monet, Degas, as Cézanne as well as sculptors like Rodin and Japanese woodblock print artists like Hokusai, and many more are now available for anyone to "copy, modify, distribute, and perform the work, even for commercial purposes, all without asking permission," as stated by Creative Commons.
The Met not only expands its digital collection by over 375,000 but also now provides over 420,000 museum objects that span over 5,000 years. In accordance with CC0, there are no restrictions to anyone who wishes to use, re-use any work of art.
Joining the Met to announce the release was Creative Commons CEO, Ryan Merkley. "Sharing is fundamental to how we promote discovery, innovation, and collaboration in the digital age," said Merkley.
"Today, The Met has given the world a profound gift in service of its mission: the largest museum in the United States has eliminated the barriers that would otherwise prohibit access to its content, and invited the world to use, remix, and share their public domain collections widely and without restriction."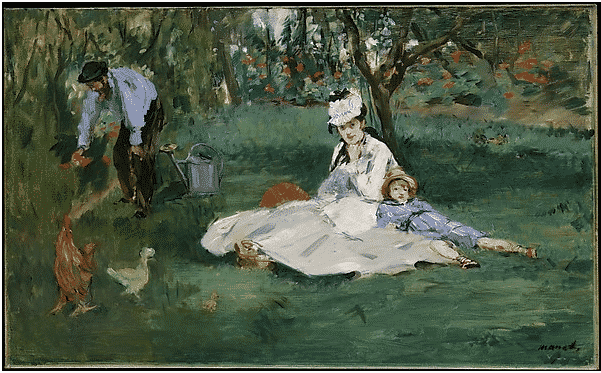 New Art World in Digital Era
Indeed, this announcement was met with much excitement, particularly by art students, artists, and many art enthusiasts including us at ARTDEX. We have always believed that all art should be seen, shared, and celebrated by more people. We recognize that artists and art professionals thrive on the inspiration, validation, and support they acquire from other artists and community. Keeping their works hidden and undiscovered is a great disservice to the community of like-minded people, stifling the potential growth and reputation in the scale unprecedented.
As a free website and art app that strives to create an easy-to-use digital destination for all artists, we realize that we live in a new era, vastly different times than that of the great artists of the Renaissance, Rembrandt, Van Gogh, Monet and Picasso. Internet and social media have fundamentally transformed the way we consume and enjoy art. It is our hope at ARTDEX those great artists who still do not have the name recognition they deserve a stage to be discovered and celebrated, while more museums and art institutions joining a new digital era, releasing their collections to the public domain, free for all.