Paris, London and New York inevitably come to mind when you think of the art capitals of the world. From prominent street art to prestigious art galleries and world-class museums, these cultural capitals of the Western Hemisphere have long established themselves as the go-to destinations for every art enthusiast.
However, we know five cities have been birthing innovative and exciting contemporary art scenes around the globe, adding a new must-list of destinations. Here are emerging art hubs that are securing names  for the new art world:
1. Mexico City
In the last decade, Mexico's capital has opened a number of world-class museums: In 2011, the Museo Soumaya, a private museum named after the late wife of the founder, the one-time world's richest man, Carlos Slim; and in 2013, the Galería and Museo Jumex, sponsored by the art patron Eugenio López Alonso, right next to the Museo Soumaya, with an impressive collection of contemporary art. Every February's Zona Maco, Mexico's first and the largest art fair for the Latin American contemporary art, is in equal ranking with Art Basel (Basel, Miami, Hong Kong), The Armory Show (New York), Frieze (London, New York) and ARCO (Madrid).
2. Hong Kong
Hong Kong's art scene continues to evolve. People come for the Parisian-style boutique galleries just as much as they do to take Instagram-worthy shots in front of the street art scattered around the highly populated vertical city on walls and never-sleeping night scenes.  Highly anticipating M+, the new museum designed by Herzog & de Meuron, and a new destination for visual culture for 20th and 21st century art & architecture, design, and moving image, is scheduled to open next year in 2019. As the youngest Art Basel family member, Hong Kong Art Basel attracted almost 80,000 visitors this year. With its booming gallery scene and gritty graffiti, Hong Kong offers something for everyone.
3. São Paulo
From the unforgettable signatures of free flowing modernist architecture of Oscar Niemeyer to brilliant artists like Tarsila do Amaral, Lygia Pape and Hélio Oiticica, Brazil has been defining an enduring legacy in the Latin American arts culture. Over the past decade, number of art galleries have tripled in the metropolis São Paulo, in addition to the São Paulo Bienal and the SP-Arte, an annual art fair and International Art Festival in every April, gathering a huge number of art lovers in the Brazilian art hub.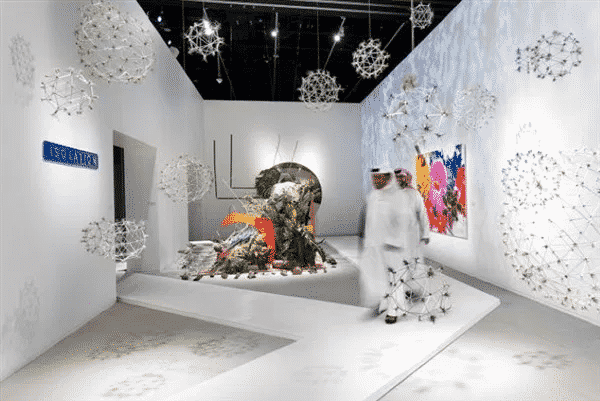 4. Abu Dhabi
In just the past decade, Abu Dhabi's art scene has grown exponentially. It quietly positioned itself as a center for art and culture by opening one innovative gallery after another and internationally renowned museum after another. Every November, the Abu Dhabi Art Fair brings in international heavyweights, regional artists, and the most brilliant minds in the art world, partnering along with neighboring Dubai (one and half hour from Abu Dhabi) for Art Dubai in March, reenvisioning the cultural scenes in the Middle East region. Thrusting Abu Dhabi in the art scene spotlight is the recently opened Louvre Abu Dhabi which showcases hundreds of artworks loaned from The Louvre in France.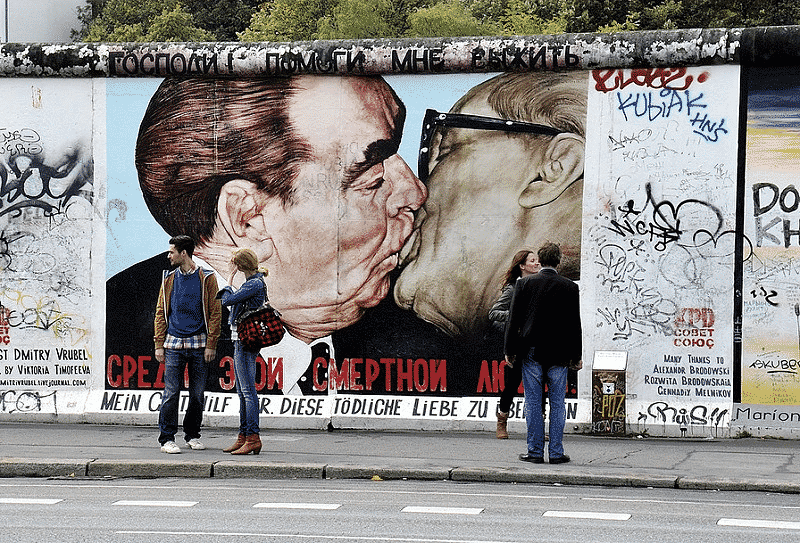 5. Berlin
Berlin's broad range of art and cultural activity is astonishing —it is by far one of the fastest growing artists hub in Europe for the past decades. When in Berlin, the first stop for street art fans is the Friedrichshain-Kreuzberg district, where part of the historical Berlin Wall has been turned into the longest outdoor gallery, along with the city's East Side Gallery with mile long stretch of endless painted murals. After your visit to the trendy and avant-garde neighborhood of Kreuzberg and König Galerie, other must-see lists in Berlin are: the Berlinische Galerie (Museum of Modern Art), Bode Museum, Boros Collection (aka the Boros Bunker), Contemporary Fine Arts – CFA, KW Institute for Contemporary Art, Urban Spree, and the Hamburger Bahnhof. Berlin is also the only place where you will get the chance to see The Head of Christ by Rembrandt, Portrait of a Young Girl by Petrus Christus, Das Eisenwalzwerk by Adolph von Menzel, and the Nefertiti Bust by Thutmose. In the last week of September, annual Berlin Art Week hosts a variety of art fairs, exhibition openings and arts programs for international galleries, artists and collectors alike.  
Art has always been about breaking down boundaries, as we at ARTDEX with our deep mission to bring artists and art lovers together from around the world in one digital destination. Therefore, why shouldn't it be about crossing borders into new territories where the art scenes are also evolving and thriving?